If you are looking for a decent mobile phone with good music capability, you really don't need to spend a fortune. There are several budget phones available in India that not only offer basic phone functionality, but for music lovers they pack quite a punch. They are, in fact, capable of replacing your portable music player altogether.
Here are the top five phones we think offer the best mix of music, functionality and price:
Micromax M2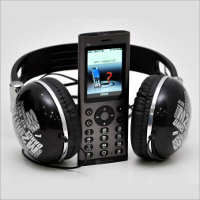 Micromax M2 is a music centric dual SIM mobile phone. It has a 2 inch display that is capable of reproducing vibrant images and has a high resolution of 240 x 320 pixels, which is great for viewing videos. There is also a 2 megapixel camera that does a pretty good job as well.
The phone's sound output is SRS certified and the box carries a certificate to prove this. The phone speaks for its music quality with clear audio and volume. The sound output is balanced with clean bass (low frequency), mid (medium frequency) and hi (high frequency) sounds. This device also supports the most popular audio formats like MP3 and WMA.
M2 comes with a big headset along with a stereo handsfree kit. The headphone is good in terms of quality and reproduces sounds well.
Bluetooth and GPRS are there for wireless connectivity. A big drawback of the device is that there is no provision for expanding memory, though the phone comes with 2 GB inbuilt, it might not be sufficient if you like carrying your entire music collection with you. The device is priced at Rs 3,000. You can check our detailed review of this phone here.
Sony Ericsson W8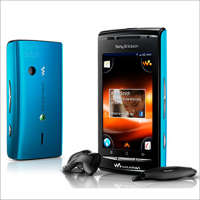 Sony Ericsson's Walkman series was quite popular when it first appeared in 2005, but sometime down the line Sony Ericsson abandoned the series because its feature phones were in general not doing well. Now with its Android series doing well, the company has re-introduced the series again and this time with Android operating system.
We cannot doubt Sony's ability to make good music devices, but the phone has to be looked at in a holistic way, and this phone delivers on all counts. The device is similar to Xperia X10 Mini, and comes with a 3.0 inch touchscreen, and to maximise space utilisation Sony Ericsson has used a corner-based user interface on top of Android.
It packs a good music player, headset and technologies like TrackID which identify songs being played on FM, which you can listen to through a Bluetooth headset.
Other features are standard for Android phones and include 3G, WiFi, Bluetooth, Google suite, expandable memory up to 32 GB etc. The phone is priced at Rs 10,000 and makes for a great buy for music lovers.
The only drawback of the Sony Ericsson W8 is that it employs an aging Android 2.1. However, with other Mini devices being upgraded to Android 2.3, this one is also likely to get the update soon. You can also check out the special 100 per cent money back offer from RCom if you are planning to buy this phone.
Nokia X2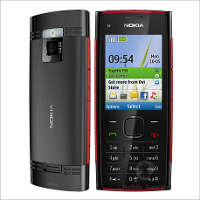 Nokia X series phones are multimedia devices. Depending on your budget you can choose from the range and all the devices have good music capabilities. However, we will focus on the X2. It comes in a bar design and is based on Nokia's S40 operating system.
The phone supports Ovi Music store, which means you have access to a huge music library. In terms of hardware, you can't fault Nokia, so right from the build quality of the handset to the handsfree kit, everything is tip top. The sound output from the stereo speakers of the phone is also good.
The Nokia X2 is light weight at 82 grams and the bar design means it is very pocketable. The phone supports most popular music formats, which means that you won't have to worry about the type of music you download.
The phone is very feature rich for its price, with a 5 megapixel camera and LED flash. It supports Edge and Bluetooth networks; and its memory can be expanded to 16 GB. At Rs 4,400 the X2 is good value for money, apart from being a good music player.
Samsung Hero 3213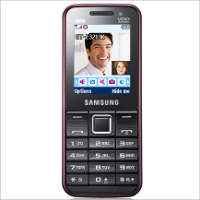 This phone is one of the cheapest 3G devices in the country. And the reason it makes it to this list is because it also has good music capabilities that include FM with music recording, stereo speakers, support for most popular music formats and a decent pair of ear phones.
The X2 is extremely feature rich, though design-wise it looks very mundane, but it houses a front facing camera for video calling, 3G for fast connectivity, a TV out port and memory expandable to 8 GB.
Don't buy this phone for its rear camera as it is only of VGA quality, but other than that the device is well worth the Rs 3,400 it costs.
Lava M30
This is another dual SIM music phone. It is an SRS WoW HD certified device, and this means that the surround sound quality is really good. The music is powered by Yamaha, which is one of the best-known names in the professional audio industry.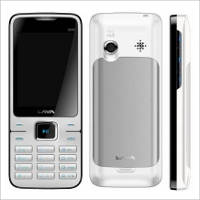 Apart from that you get a dual headset socket so that you and your partner can listen to music together without annoying each other. You can control music both through the headsets and using the dedicated music keys on the phone.
The display is also good as it utilises IPS (in plane switching) technology which makes the screen easy to view in bright light and from wide viewing angles.
Other features of the phone include a 2.2 inch screen, a 2 megapixel camera, expandable memory up to 8 GB, GPRS, Bluetooth, and USB connectivity. The phone is priced at Rs 3,000 which makes it a good value for money device.
Verdict
These phones are not in the list in any order. All of them are very different phones and depending on the users' preference and budget all of them offer good value for money and an enjoyable music experience. If you have money you should go for the Sony Ericsson W8 as it has all the features of an Android phone and in addition it has superior music capabilities.
If you are only looking for a music phone, and basic phone functions like calling and messaging, you can choose between Micromax M2 and Lava M30.
Samsung and Nokia might be preferable for people who want a complete phone with good music, but within their budget.