On an average, as per a study, a mobile user looks forward to changing his handset every two year. Hence, information related to what other mobile consumers are searching for will be quite handy for those who want to purchase a new mobile phone.
In this regard, The Mobile India presents to you the 'Top 25 handsets' which is based on a survey of online preferences of over one million visitors who visited the site in December 2011 and searched for and viewed information about mobiles on the site's handset section which lists more than 1,500 models.
12 mobile handset models that made it to the list are from Nokia. Samsung follows with eight, Sony Ericsson with four and Micromax has one model.
Nokia C5-03 (Rs 7,300)
Nokia C5-03 is a mid-range Symbian smartphone offering a 3.2 inch resistive touch screen, 5 megapixel camera, WiFi, A-GPS and micro SDHC card slot. It looks similar to 5800 XpressMusic but has more feature than it.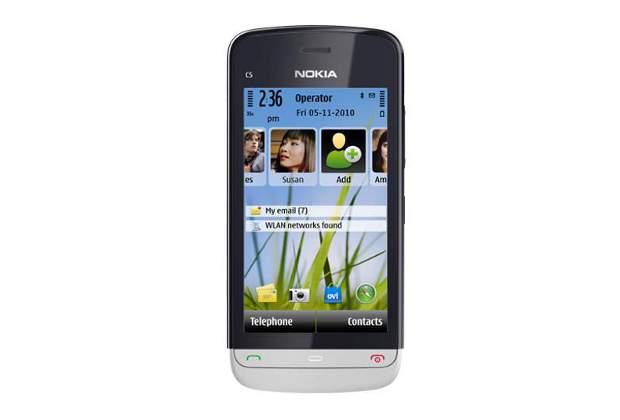 On the connectivity front, Nokia C5-03 supports GPRS, EDGE, 3G, WiFi and Bluetooth. Users can also charge mobile via the USB port. A 3.5mm audio jack is also provided to attach your favorite headphones.
###PAGE###
Samsung Galaxy Pro B7510 (Rs 8,500)
The Galaxy Pro B7510 is the first Android phone from Samsung which is focusing on messaging. Its stand-out feature is its Qwerty keyboard. Besides, it has pre-loaded social apps such as Facebook, Twitter and MySpace.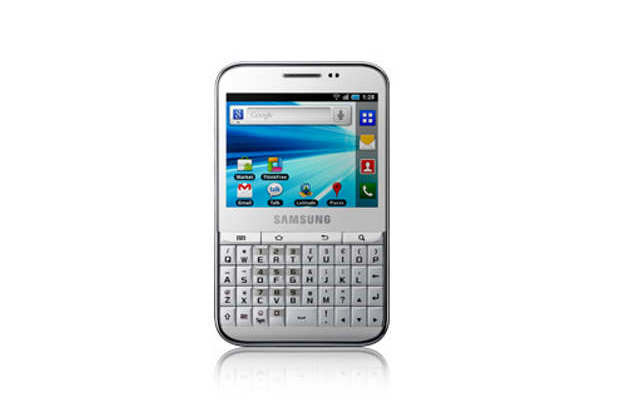 It is a mid range phone with WiFi and Bluetooth connectivity and runs on Android 2.2 Froyo. It is powered by 800MHz processor.
###PAGE###
Samsung Galaxy SL I9003 (Rs 18,440)
The Samsung I9003 Galaxy S runs on Android 2.3 and has a 4 inch LCD capacitive touchscreen of WVGA (480 x 800 pixel) resolution. It has a 5 MP autofocus camera with face, smile and blink detection.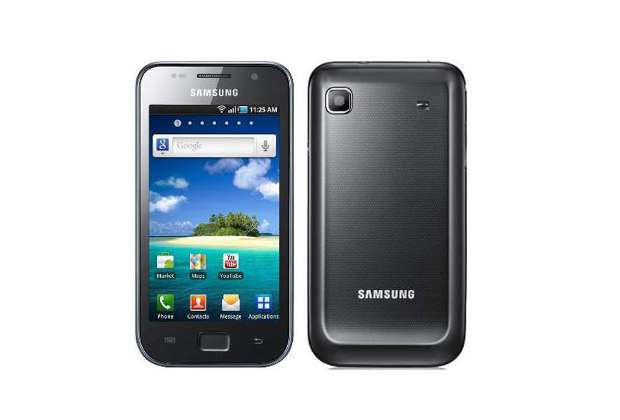 The Galaxy SL supports GSM and EDGE network and offers WiFi, Bluetooth and USB connectivity. Besides, it has an internal storage of 16 GB which can further be extended upto 32 GB through a microSD card.
###PAGE###
Samsung Galaxy Ace S5830 (RS 13,900)
The Samsung Galaxy Ace S5830 has a 3.5 inch capacitive touchscreen display of HVGA resolution. It runs on Android 2.2, and has an 800 processor.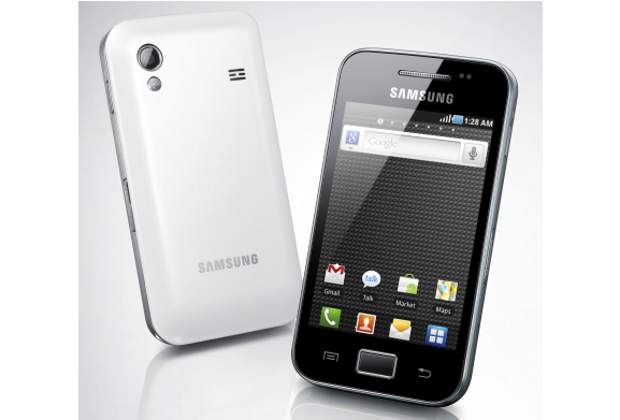 Galaxy Ace Samsung S5830 has a 5 megapixel camera at the rear and supports 3G, WiFi, and Bluetooth. Micro USB, 3.5mm jack and a GPS receiver are also on board.
###PAGE###
Samsung Galaxy Y S5360 (Rs 7,350)
The Samsung Galaxy Y is a good candidate for someone's first Android smartphone. It runs on 2.3 Gingerbread, and has a 3 inch QVGA display.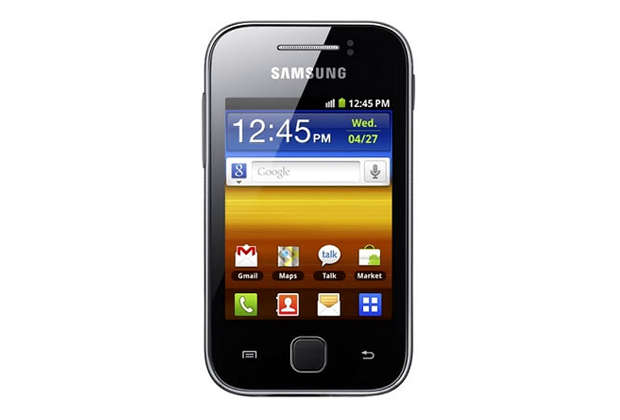 It also supports WiFi, GPS, Bluetooth, 3.5mm headset jack, 2 MP camera, 830 MHz processor, 180 MB of internal memory and micro SD card support.
###PAGE###
Nokia 700 (Rs 16,299)
Weighing under 100 grams, the Nokia 700 has 3.2-inch ClearBack Amoled display with Gorilla Glass technology to back it up. This Symbian Belle running smartphone offers support for pentabend radio and 3G network. Powered with 1 GHz processor, Nokia 700 also features Bluetooth, WiFi, FM Radio, compass and GPS sensor.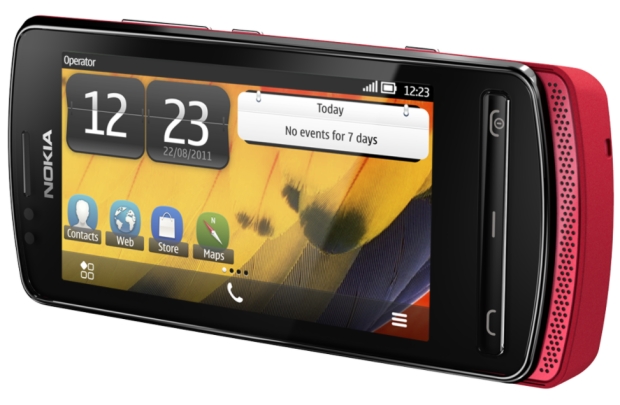 With onboard 2 GB memory, this handset features 5 megapixel camera with LED flash. This device comes with Near Field Communication built-in and claimed to be made using 100 per cent recycled materials.
###PAGE###
Nokia C6 (Rs 11,900)
The Nokia C6 comes with a slide-out Qwerty keypad, 3.2 inch touchscreen display, 3G connectivity, 5 megapixel camera, Bluetooth, WiFi and 16 GB expendable memory. It also comes with Ovi Maps 3.3 Touch preinstalled (the rebranded Nokia Maps)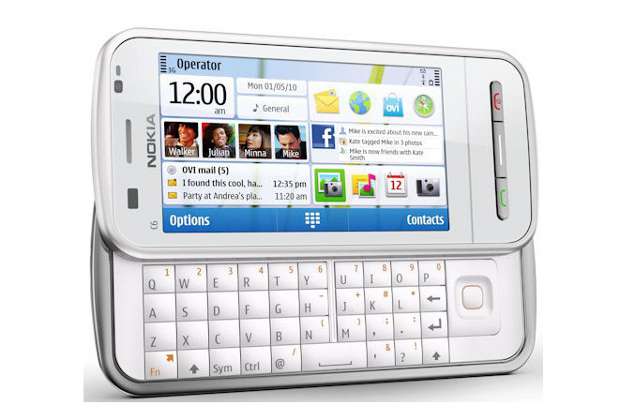 ###PAGE###
Nokia 603 (Rs 13,550)
Nokia 603 has a 3.5 inch ClearBlack, scratch-resistant display, which is optimised for use in sunlight. It is powered by a 1 GHz processor that runs its Symbian Belle operating system.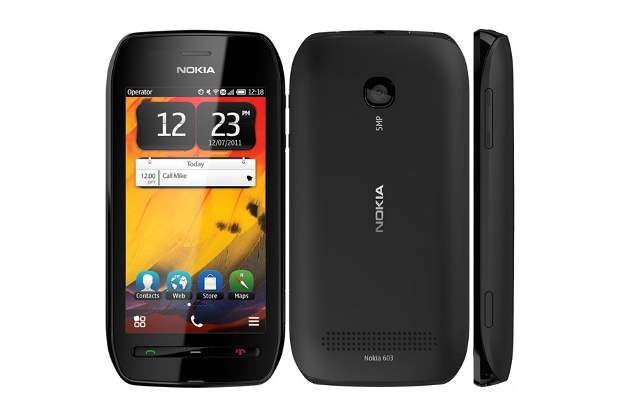 The phone is 3G enabled and comes with 5 MP camera with technologies like red eye deduction, geo-tagging, and face recognition. This is the first smartphone to have an internal FM radio antenna, which means you will not need headset to play FM.
Connectivity features like WiFi, Bluetooth v3.0, NFC and USB 2.0 are all present and so is A-GPS for navigation along with Nokia Maps.
###PAGE###
Samsung C3330 Champ 2 (Rs 4,010)
Samsung C3330 Champ 2 is a GSM phone. This phone includes 2 megapixel camera, Bluetooth, micro USB, social network apps, FM radio and music player. Samsung C3330 Champ 2 comes in several colours as well.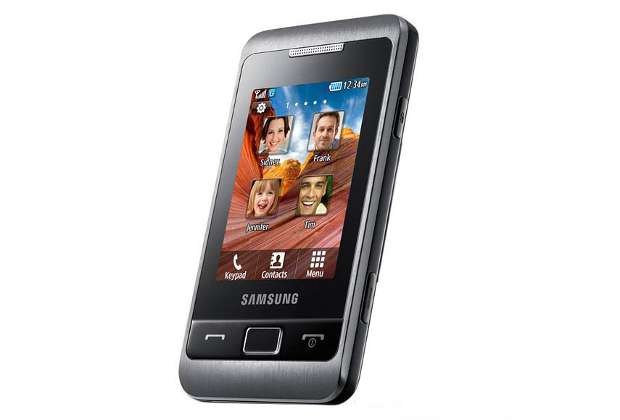 It is equipped with a Standard 1000 mAh Li-on battery and has also capability of FM Recording as well.
###PAGE###
Nokia 701 (Rs 17,850)
Nokia 701 runs on Symbian Belle and comes with 3.5 inch IPS LCD ClearBack display with Gorilla Glass. This handset houses a 1 GHz processor. At the rear, the Nokia 701 has 8 megapixel camera with dual LED Flash and 2X Digital Zoom.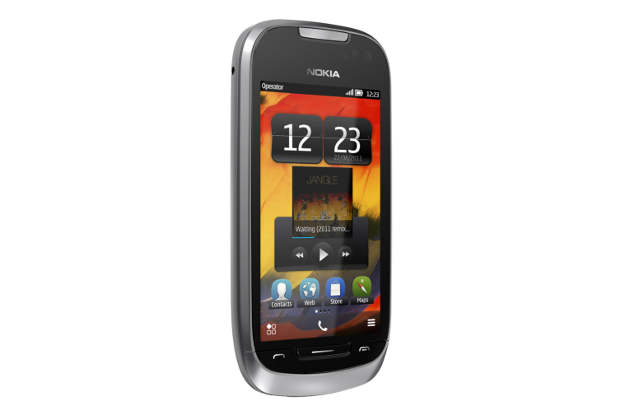 This handset features Stereo FM and Bluetooth 3.0 that promises low power consumption and higher data transmission speeds. This handset supports 3G as well as WiFi for speedy data connectivity.
###PAGE###
Nokia Asha 200 (Rs 4,370)
Nokia dual SIM handset, Asha 200 comes with a Qwerty keypad with a 2.4 inch TFT display screen with resolution of 320 x 240 pixels.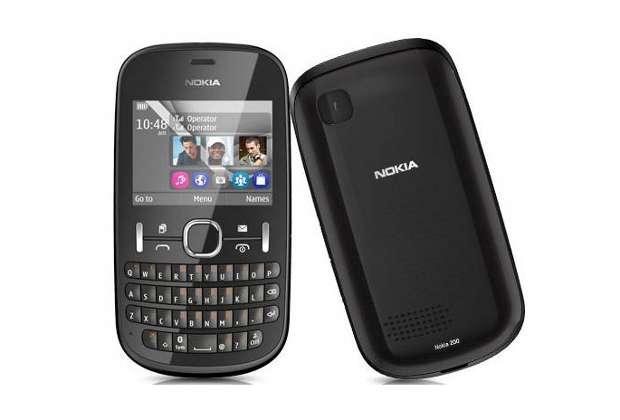 Asha 200 comes with 2 megapixel camera with 4x digital zoom and has features like self timer, still image editor for capturing your best pictures. Asha 200 has expandable memory up to 32 GB as well.
You can stay connected to the Internet through GPRS and EDGE facility. Connectivity options like Bluetooth and USB port are also provided in the handset.
###PAGE###
Samsung Hero Music E1232B (Rs 1,599)
Samsung Hero Music E1232B is an affordable mobile phone with dual SIM GSM support. It supports music player and FM Radio. It does not have any camera.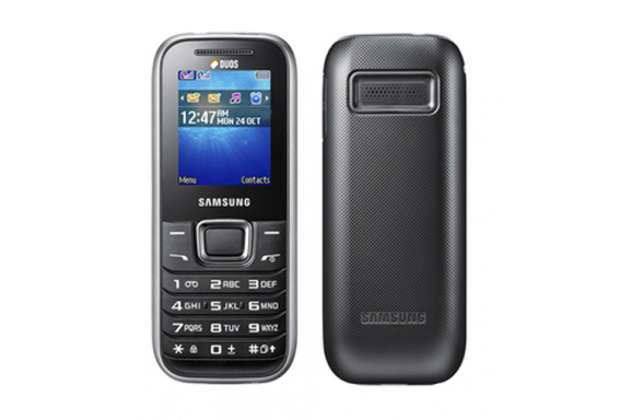 It features a 1.8 inch TFT display, up to 4 GB of external memory support, Bluetooth connectivity and 1000 mAh battery.
###PAGE###
Nokia C2 06 (Rs 5,700)
The Nokia C2-06 is a dual SIM Touch and Type mobile phone.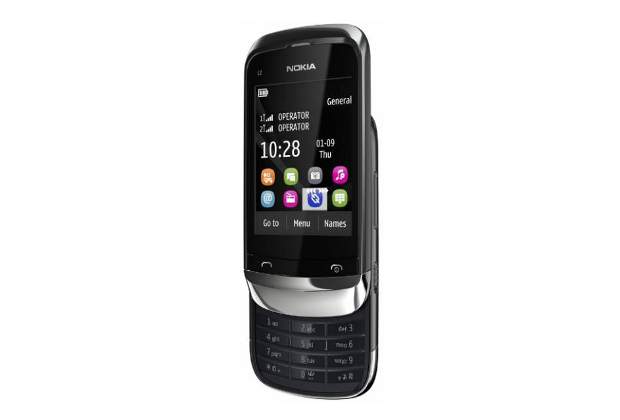 It is a 2G device sporting a resistive touchscreen display, a 2 MP camera, video player, music player, audio jack and up to 32 GB external memory support. It also supports Bluetooth, USB data connectivity.
###PAGE###
Nokia Asha 300 (Rs 6,715)
Nokia Asha 300 features a touchscreen and an alpha numeric key pad.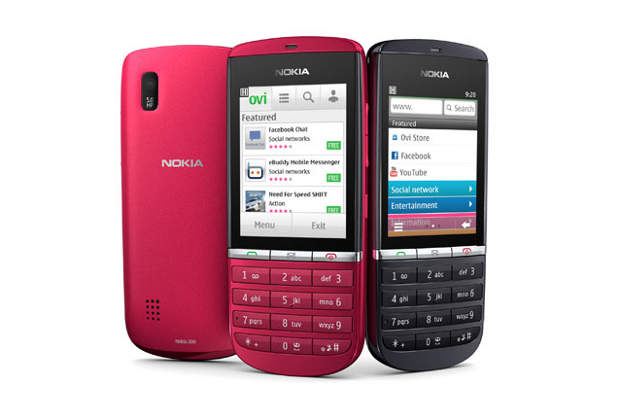 It has a 1 GHz processor and is 3G ready. It comes with a 5 megapixel camera with video. It also features music player, FM radio, Bluetooth and memory card capacity of up to 32 GB. It weighs in at 85g and measures a sleek 112.8mm x 49.5mm x 12.7mm and boasts talk time of 6.9 hours and 22 days stand by time.
###PAGE###
Nokia C2 03 (Rs 4,810)
The Nokia C2 03 is a dual SIM phone with a 2.6 inch TFT- LCD display. This slider Touch and Type device is based on Nokia's S40 operating system. It remembers up to 5 SIM cards settings and comes with easy to swap SIM feature.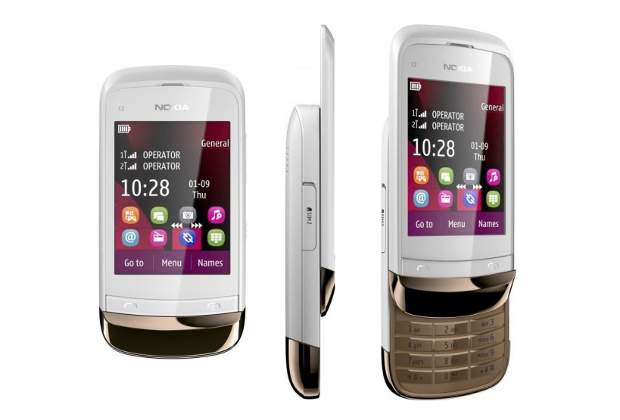 It sports a 2 MP camera, video recording, music player, jack, and can play music up to 35 hours. Nokia C2 03 comes with 10 MB onboard memory which can be expanded up to 32 GB to store your photos, videos and music files.
###PAGE###
Micromax A70 (Rs 7,500)
Micromax A70 features a bigger 3.2 inch capacitive touch screen with 320X480 pixels and is the successor to the Andro A60.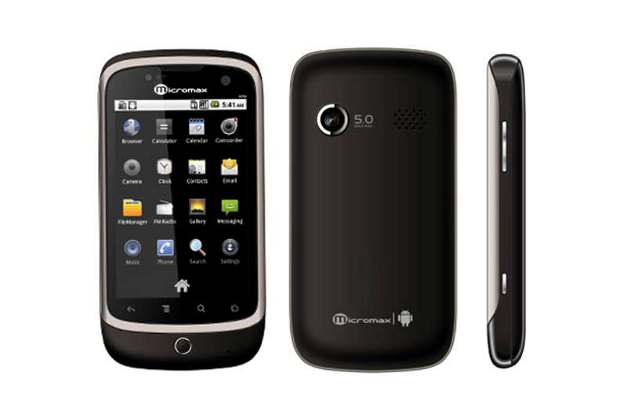 The A70 runs Android v2.2 (Froyo) OS running on a 600 MHz processor. The Micromax A70 houses a 5 megapixel camera on the rear and a VGA camera on the front.
The Micromax A70 is powered by a 1450 mAh battery that gives a talktime of 4 hours. The internal memory of 160 MB can be expanded up to 32 GB with a micro SD card.
The A70 is preloaded with Opera Mini web browser and can access the Internet through GPRS, EDGE, 3G and WiFi networks. The device is preloaded with Micromax's recently launched app store – M! Apps.
###PAGE###
Nokia C2 02 (Rs 3,999)
The Nokia C2-02 is a touch and type phone with a 2.6 inch resistive touchscreen with a resolution of 240 x 320 pixels and an alpha numeric keypad.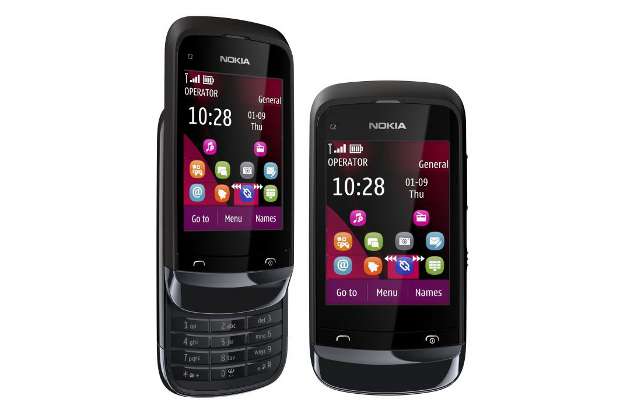 It features Push Mail, Facebook and Twitter, Gtalk. There is also a 2 megapixel camera. A 1020 mAh Li-Ion battery powers this Nokia phone. This device has an internal memory of 10 MB which is expandable up to 32 GB using microSD cards.
The Nokia C2-02 has a full-fledged music player that supports various formats such as AMR, MIDI, MP3, AAC and WAV (ADPCM, PCM) as well as a stereo FM radio with recording feature. The phone also supports GPRS and EDGE as well as Bluetooth and a microUSB port for connectivity.
###PAGE###
Sony Ericsson Mix Walkman (Rs 6,500)
This is the non Android Walkman series phone of Sony Ericsson. It is a full touchscreen phone and runs on Sony Ericsson platform with a user interface similar to Xperia Mini range and has 64 MB RAM.


This music phone from Sony has a 3-inch TFT screen with a resolution of 400 x 240 pixels. The Mix Walkman phone has a 3.15 megapixel camera. It has an internal memory of 256 MB which is expandable up to 32 GB. Connectivity options include GPRS, EDGE, Bluetooth and WiFi.
###PAGE###
Samsung Star II Duos C6712 (Rs 6,200)
This the second version of the very successful Star series of Samsung. The Star II Duos C6712 is a dual SIM (GSM + GSM) mobile phone from Samsung in a candy bar form factor.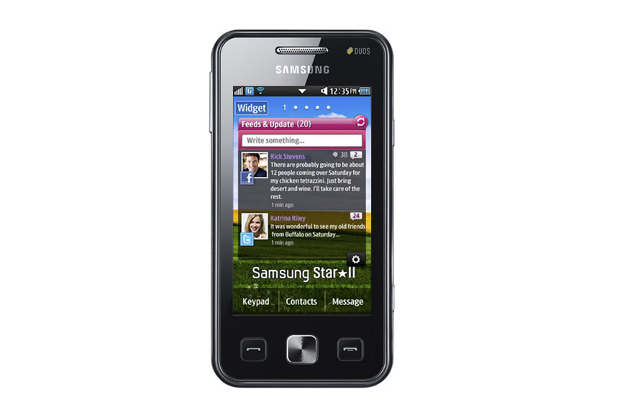 The full touchscreen handset features a 3.14-inch TFT display with resolution of 240 x 400 pixels. The device uses the third version of the Samsung's proprietary TouchWiz UI. The phone sports a 3.2 megapixel camera that can also shoot videos.
The Samsung Star II Duos features a FM Radio with recording capability besides music and video players. You can access Internet on this Samsung mobile device through EDGE, GPRS and WiFi. File transferring can be done via Bluetooth and USB.
###PAGE###
Nokia 2720 Fold (Rs 2,500)
This clamshell GSM phone by Nokia offers text and multimedia messaging, instant messaging, and WAP browsing. The phone comes preloaded with six Java games, including Tetris, Pacman and The Oregon Trail.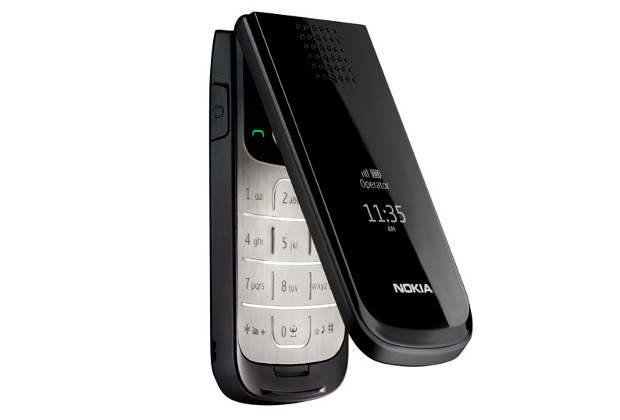 The 2720 features a 1.36 inch black and white external display which shows the caller ID and time and lets you know if the keypad is locked or not. It sports a 2.5 mm headphone jack. The Nokia 2720 opens up to reveal a 1.8 inch screen with 128 x 160-pixel resolution capable of rendering 65,000 colours. The 2720 sports a 1.3 megapixel camera, without a flash.
###PAGE###
Nokia Lumia 800 (Rs 29,999)
The bigger of the two Nokia's Window phones, the 800 features 3.7 inch capacitive display. Lumia 800 has a 1.4 GHz application processor to power Windows Phone Mango 7.5, coupled with 512 MB of RAM.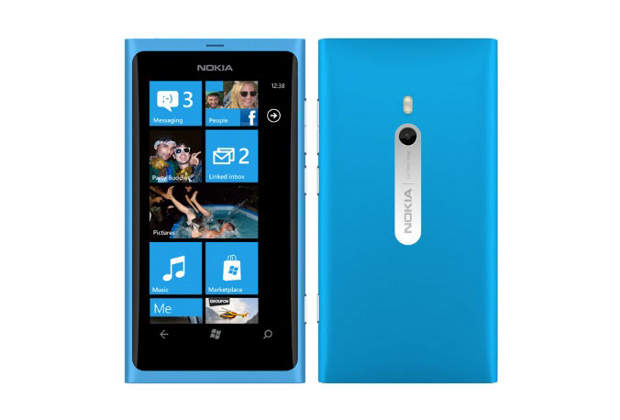 Nokia Lumia 800 has an 8 megapixel camera encrusted with Carl Zeiss optics with a dual LED flash capable of recording 720p HD videos. The phone gets 16 GB of internal memory and is Rs 10,000 costlier than the smaller Lumia 710.
###PAGE###
Sony Ericsson Xperia Neo (Rs 22,000)
Sony Ericsson Xperia Neo is the older of the two Xperia Neo. The phone is based on Android 2.3 and features a 3.7-inch Reality Display with 480×854 resolution, 1 GHz Qualcomm MSM8255 Snapdragon CPU.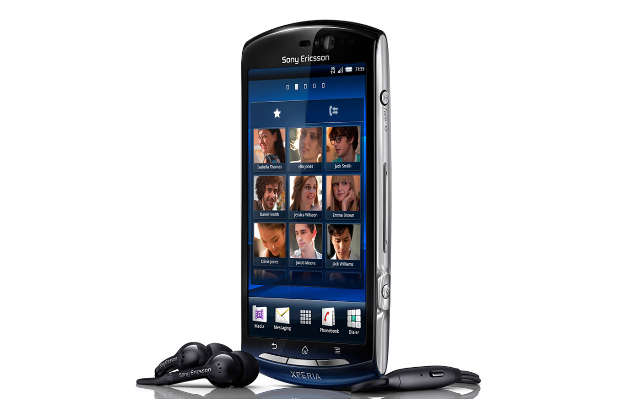 It also gets a 8 megapixel camera with autofocus and LED flash. All the regular features of an Android phone are also present including A-GPS, WiFi, 3G expandable memory up to 32GB and Google services.
###PAGE###
Sony Ericsson W8 (Rs 9,300)
The Sony Ericsson W8 Walkman phone combines Walkman functionality with smartphone fundamentals such as apps, maps and email to create the most entertaining smartphones.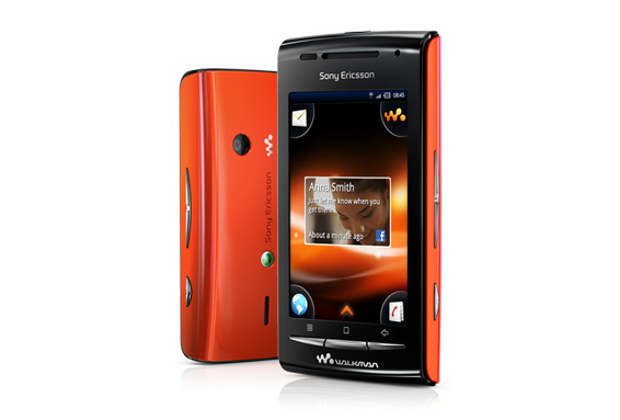 The W8 comes with Android 2.1 OS with Sony Ericsson's Timescape user interface. The 3 inch LCD display comes with a resolution of 320 x 480 pixels. The W8 will feature a 600 MHz processor along with a dedicated Adreno 200 graphics engine. In terms of connectivity, USB, Bluetooth, WiFi, and 3G are offered.
###PAGE###
Samsung Galaxy pop S5570 (Rs 8,350)
The Galaxy Pop S5570 features a 3.14-inch screen with 240 x 320 pixel resolution.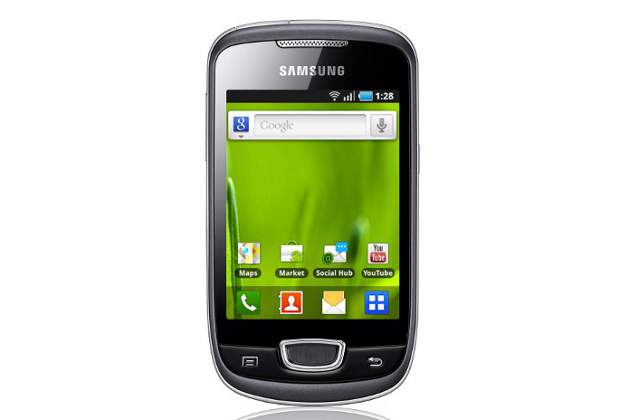 It is based on Android 2.2 (upgradable) and has a 600 MHz processor. There is a 3 megapixel camera loaded in the Galaxy Pop, has 3G WiFi, Bluetooth for connectivity. The battery is a 1200 mAH unit.
###PAGE###
Sony Ericsson Xperia Neo V (Rs 18,000)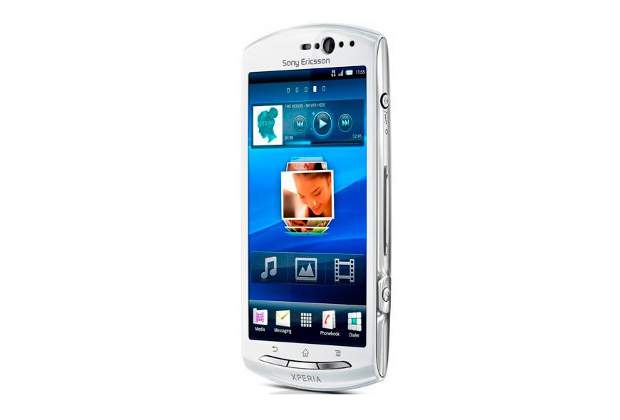 Xperia Neo V is based on Android Gingerbread operating system and features a 3.7 inch Reality display with Mobile Bravia Engine, HDMI out along with 3D Sweep panorama, a front facing camera and a 5 MP rear facing camera. It is powered by a 1GHZ Snapdragon CPU and AM Adreno 205 GPU along with 512 MB of RAM.