World-renowned luxury watch and mobile phone brand Tag Heuer had announced the limited edition Tag Heuer Racer Sub Nano smartphone for its lucky few international customers.
This phone is limited to only 500 units that will be sold across the globe, carrying a price tag nearing 5000 Euros or Rs 3,50,000. The company has now made the devices available for prebooking and interested users can follow this link.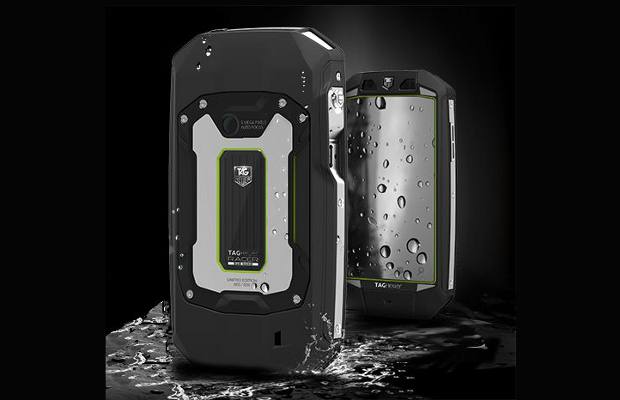 The Android based super luxury smartphone is inspired by technology used in the making of super cars and carries similar traits as well.


The Sub Nano trait of the new Tag Heuer Racer Sub Nano comes from the use of nano technology that has helped in making this expensive and luxury smartphone water resistant. The internal components have been given a special Nano layer treatment that helps them to be safe from water and moisture related damage, thus prolonging the life of this mobile phone as well.
Tag Heuer Racer Sub Nano is expected at heart to be the same Tag Heuer Racer smartphone which is powered with a processor of 1 GHz clockspeed, 16 million colors screen resolution, a large 3.5 inch display, a 5 megapixel auto-focus camera and a 640 x 480 pixel VGA video front camera, and, its signature avant-garde Android operating system. The phones get download access to over 400,000 applications and it also comes fully loaded with a host of Tag Heuer add-ons: animations, wallpapers, icons, ring tones, customized screen designs, and outstanding widgets to personalize the home screen.