Sony Mobile will be launch Xperia ZU (Z ultra) soon, according to the Xperiablog. The phone, which has till now been referred by its codename 'Togari', will come with a 6.4-inch 1080p "Triluminos with X-Reality for Mobile" display.
If you are wondering what this Triluminos thing is? It basically means that the display will be lit by three different (RGB) coloured LED backlights and not just usual normal White LED, this will mean that the colours will offer more depth and also better contrast. X-reality is the new Sony display technology which is likely to debut with this phone. Also new will be the touch technology which will accept touch inputs with anything- pen, pencil, finger anything at all. Sony is likely to use Neonode's MultiSensing technology, which is based on optical infrared light and "senses any object and identifies its size, the pressure, depth, speed and even the proximity to any surface".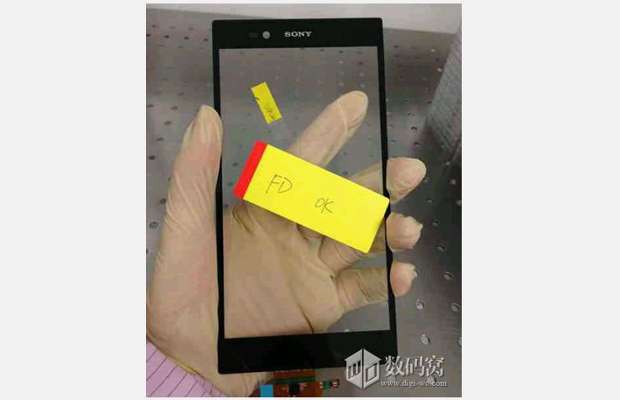 The Xperia Z Ultra will feature top of the line hardware including Snapdragon 800 chipset with a 2.2 GHz quad-core processor and Adreno 330 graphics. There will be an 8 megapixel Exmor RS camera sensor and a 2.2 MP front-facing camera. Like the Xperia Z, the Xperia Z Ultra will be water resistant with an IP55/IP58 rating (higher than Xperia Z).
What comes as a great relief is the fact that the phone is going to be super slim with dimension of 179.2 x 92 x 6.5mm. The Xperia Z Ultra will weigh 212 grams. The Android 4.2 based phone will therefore be only 3mm wider but much slimmer than Samsung Galaxy Mega 6.3 which is currently the largest phablet in the market. We only have the picture of the glass of the Xperia ZU which gives fair idea of the size of the phone.
Exact date for the launch has not been known so far, but the phone is likely to get very premium pricing and is likely to be available in India as well, since Sony India has promised early release of phones in Indian market, mostly along with its internal launch.