Sharp is reportedly working on a flagship smartphone called Sharp Aquos Zeta. The USP of this flagship smartphone is that the company has teamed up with Ricoh Imaging Corp. (own Pantex camera brand) to work on the optimization of 22.6MP camera setup.
As per report, the Sharp Aquos Zeta will have a waterproof body and would have 1080p IGZO display (size unknown). It will be fueled by a Snapdragon 820 SoC, which will be paired with 3GB of RAM.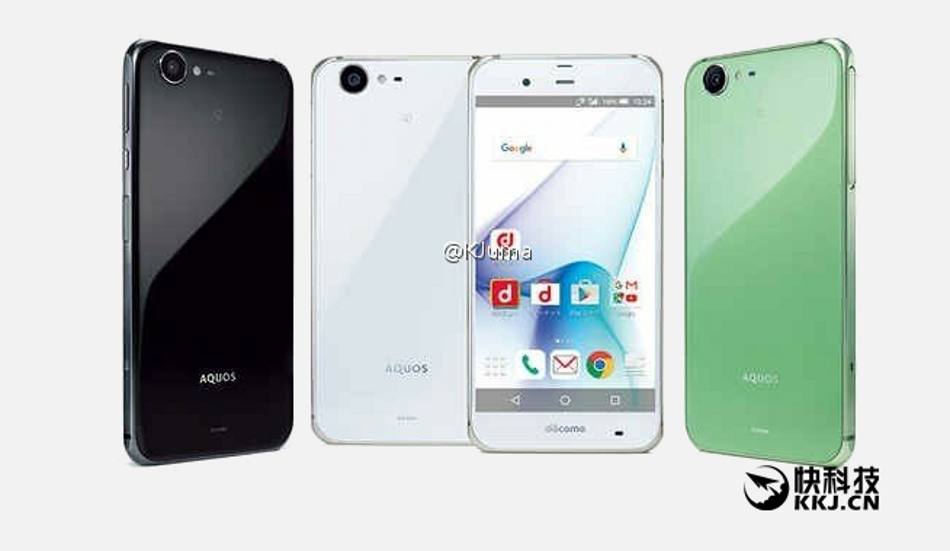 There is a leaked photo of the Sharp Zeta smartphone surfaced online, which suggest that handset will be available in black, white and green colours.
As of now this much of information is available about this flagship device. However we will keep you posted as soon as we get more update on this.
Recently, Huawei teamed up with Leica – a famous German camera maker, to launch its flagship devices 'Huawei P9 and P9 Plus' with dual 12-megapixel rear cameras having Leica SUMMARIT lenses.
The highlight of Huawei P9 and P9 Plus is their dual 12-megapixel rear cameras that come with camera sensors made by Leica – a famous German camera maker. The phone actually combines the data received from the rear cameras to create one 12 megapixel picture. While one of the sensors capture red, green and blue (RGB) information, the other collects monochrome image data. As per Huawei, due to use of such dual sensors, the phone delivers better contrast and offers superior performance in low light.
Source credit: gizchina