Samsung has formally unveiled its much awaited Galaxy S III smartphone at an event in London yesterday. The new Galaxy S III smartphone arrives with distinct set of features such as voice control and eye tracking.
The Galaxy S III will come in two variations. One model will carry a quad-core 1.4 GHz Exynos 4 mobile processor while the other variant will carry dual-core Qualcomm Snapdragon S4 processor with LTE for the US market.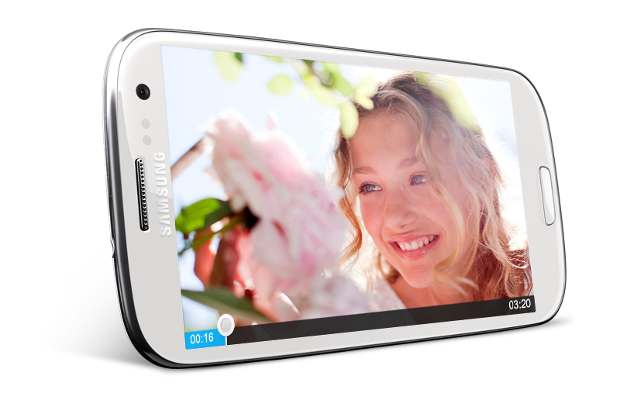 The new Galaxy S III features 4.8-inch HD Super Amoled display that has PenTile pixel arrangement (two subpixels per pixel) and has about 306 pixels per inch pixel density. By default this display supports 1280×720 pixel resolution.
Measuring just 8.6 mm thick, the Galaxy S III is about 0.35 mm slimmer than the HTC One X but weighs 133 grams with battery included. Under the hood, the Galaxy S III runs quad-core Samsung Exynos 4412 mobile processor clocked at 1.4 GHz and has dual-core Mali-400 graphics chip. It's the same graphics muscle as the one found in Galaxy S II.
###PAGE###
For imaging, Samsung offers a totally new Image sensor module bearing 8 megapixel camera with auto focus and LED flash at the back. Of course, it can record full 1080p HD videos at 30 frames per second. With the new camera module, Samsung has managed to implement zero shutter lag that aids in capturing images of a moving object. Also it has less than a second time gap between two shots and can shoot 20 images in a burst mode.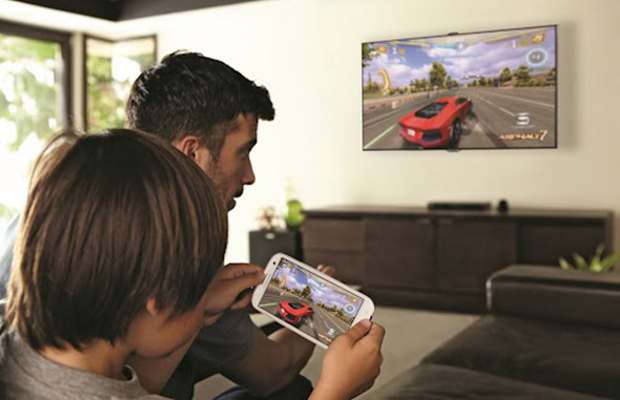 At the front lies a 1.9 megapixel camera that is capable of recording 720p HD videos and is amazing to use for video chats. Samsung has included a new Bluetooth 4.0 (LE) module along with totally new feature called S Beam. Basically, Samsung has blended the Near Field Communication technology with the WiFi Direct feature to create the S Beam. This feature allows users to share a 1 GB movie file in less than three minutes.
A new AllShare Cast feature allows users to wirelessly connect their device to the DLNA compatible TV for sharing multimedia content. Also the new Group Cast allows sharing same content with multiple devices on same WiFi network.
###PAGE###
On the software front, the Galaxy S III will come with Android 4.0 Ice Cream Sandwich and the new TouchWiz user interface integrated on top of it. The new version of TouchWiz UI is being dubbed as Nature UX (user experience).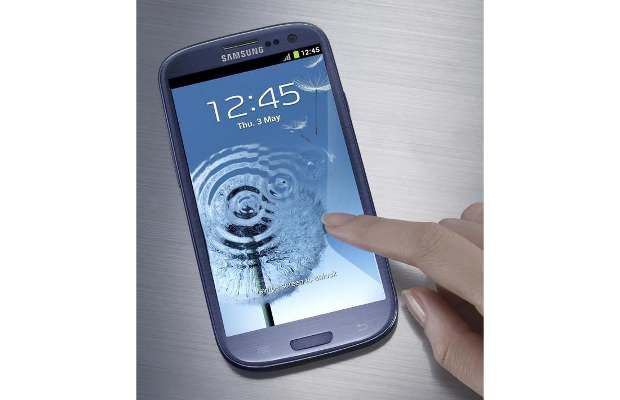 The smartphone comes with a new interesting feature, dubbed as Smart Stay. This feature basically tracks the human eye and shows the notification icon on the top of the screen. Till the time user is watching the screen, it remains bright and as soon as the device figures user is not looking at the display, the screen is turned off.
Samsung has also introduced its own version of digital virtual assistant dubbed as S-Voice. Just like Apple's own digital virtual assistant Siri, the S-Voice will help the users to set alarms, call contacts and other machine tasks. Samsung has also managed to bring the Apple iOS platform's popular magazine style content reader app – Flipboard, to Galaxy S III. Eventually, the Flipboard for Android will be made available to all other users.
###PAGE###
Samsung has also brought 50 GB worth free storage from Dropbox app for lifetime exclusively for the Galaxy S III owners.
The Galaxy S III also brings new WiFi Channel Bonding feature that is touted to double up the WiFi bandwidth. For the US markets, Samsung will introduce LTE networks supporting models. For rest of the world, the Galaxy S III will come in HSPA+ network support that offers up to 21 Mbps data speeds.
For better and more accurate location mapping, Samsung has incorporated the GPS (Global Positioning System) module that connects to both usual GPS satellites mesh and GLONASS satellites mesh. The GLONASS satellites are maintained by the Russian Government.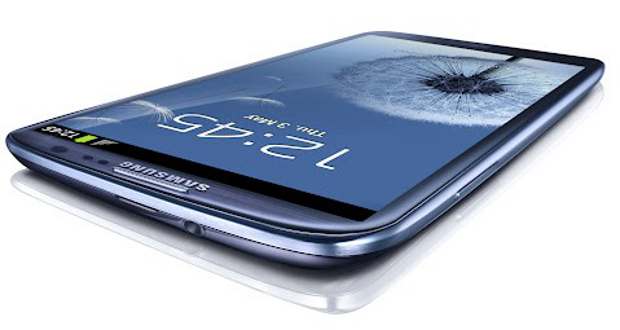 For longer run time, the Galaxy S III will feature 2100 mAh battery which is a very welcome feature provided the current high-end devices come with 1700 mAh to 1800 mAh batteries.
Samsung has used the usual set of plastic materials for the Galaxy S III except this time it comes with glossy back cover. Initially, Galaxy S III will come in 16 GB and 32 GB storage options in Marble White and Pebble Blue color options. Later, Samsung will introduce 64 GB storage option bearing model.
Samsung is expected to show Galaxy S III in India on May 29 and the smartphone will be available for purchase in first week for June for about Rs 34, 000. This smartphone will compete closely with HTC One X that currently retails at a best price of Rs 37,500.