Samsung has long been rumoured to come out with foldable screen based smartphone. First such report came in 2015 itself (read here). Now ETnews claimed that the company may launch its rumored foldable smartphone as soon as next year.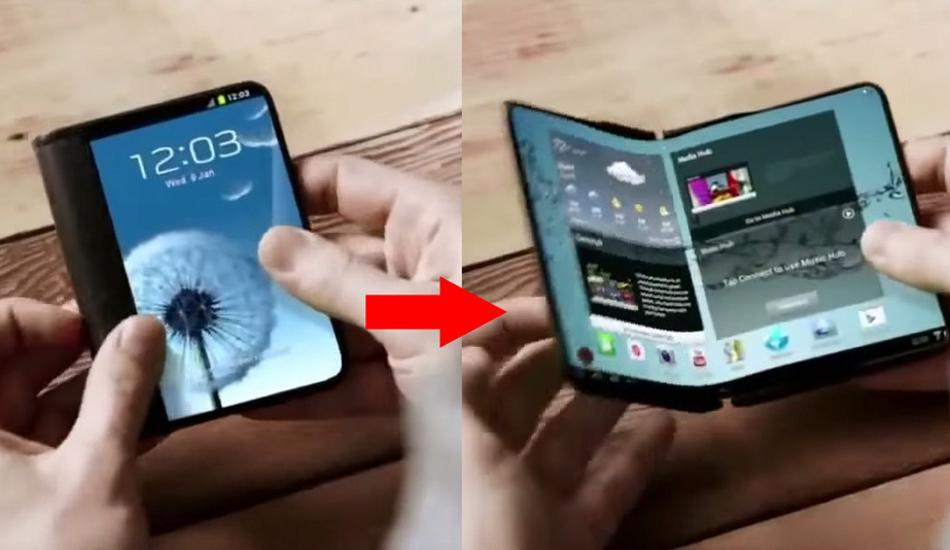 "IT was designed so that it can be used as a Smartphone and a tablet…It is a new-concept product which can be a 5-inch Smartphone and 7-inch tablet if opened," said the report.
According to the website, Samsung is currently finishing a prototype of the foldable display and is hoping to mass-produce foldable displays starting from second half of this year.
Foldable smartphones are currently viewed as the next generation technology that would give a huge boost to smartphone market which is maturing in many countries. Moreover, it would blur the line between tablet, phablet and smartphones.