Google along with Samsung and HTC has made the Nexus experience offering flagship smartphone available from the Google Play Store. These two editions feature stock Android experience without any third party customizations from Samsung or HTC respectively. The Google Play Store offers Galaxy S4 for $649 (Rs 39,000) and HTC One for $599 (Rs 36,000).
Samsung and HTC announced to offer the Google Nexus experience offering flagship devices with stock Android and no customizations. These devices are now on sale only from Google Play Store online with free shipping and available only for US region.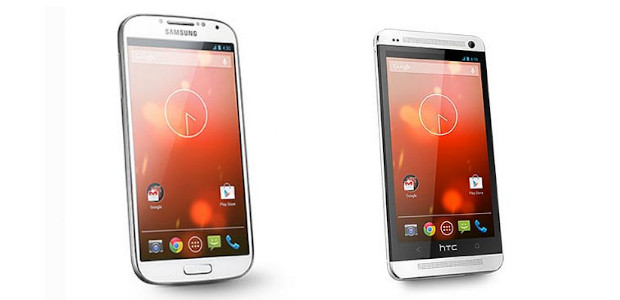 Since the devices are available, the system update on both the devices will be made available to the regular customers with regular versions of Galaxy S4 and HTC One devices. However, the Android 4.3 Jelly Bean update will work only with Qualcomm Snapdragon 600 processor featuring Galaxy S4 variants. So if your Galaxy S4 has Exynos, then stay away from this build.
That means users of Galaxy S4 will be able to install the stock Android 4.3 Jelly Bean for their device with a bit of advanced hackery with their device. Samsung enthusiast blog
Phandroid has already posted the first Android 4.3 Jelly Bean test build from the Galaxy S4 Google Play Edition. This system build is meant for the Qualcomm Snapdragon 600 mobile processor version bearing Galaxy S4 units only.
One must remember that flashing/installing, non-official Android system update will void the warranty of their respective device.