Leading mobile phone provider, Samsung today announced the launch of its latest smartphone based on bada 2.0 operating system. The new Samsung Wave Y (S5380) is targeted at youth allowing them to easily remain connected, be socially active as well as personalise the device as per their requirements.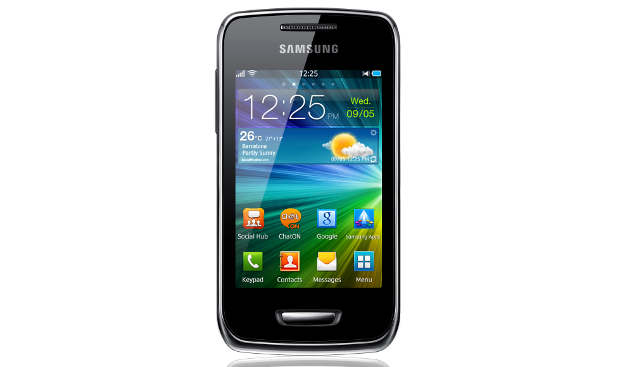 "Consumers today, especially the younger generation is very expressive, socially active, wants to stay connected and do more while on the move. This device not only meets these needs of Gen Y but allows them to personalise the phone to match their personality and provides them with a richer, more intuitive smartphone experience. We are very confident that this device will catch the imagination of our young consumers," said Ranjit Yadav, country head, mobile and IT, Samsung India.
Wave Y is based on the new bada 2.0 platform and has a decent 832 MHz processor which is expected to give a smoother function. The ergonomic rounded design offers a comfortable grip with the metallic hairline pattern adding sophistication. The large and wide 3.2 inch HGVA screen offers a crystal clear view. The sleek device with a clean cut design measures12.3 mm slim.
Wave Y comes with the Samsung messenger, called as Chat On which allows chatting over multiple platforms including Android, iPhone OS, Bada, BlackBerry OS etc. It also supports group chats and multimedia transfers. Further, instead of connecting via user IDs, users can find friends and connect using phone numbers. With the Social Hub 2.0, users get access to integrated contacts and calendar, integrated messages, emails and news feeds and as well as status updates for popular SNS applications.
Wave Y smartphone has also the popular Samsung TouchWiz user interface. Its Live Panel offers an interactive home screen that can be customised to display preferred information such as weather, stocks, news updates etc. The Innovative Lock Screen offers direct links to missed events. The Folder Management function allows users to create and manage folders easily with the multi-touch interface. The 3D folder viewing offers an intuitive way to keep all files organized properly.
For connectivity, Samsung has provided WiFi (802.11n) and Bluetooth 3.0 in Wave Y. The handset has WiFi Direct option too that allows it to pair and share with other WiFi device without the need for wireless access points (hot spots). Â Besides, it has a 2 megapixel rear camera, 3.5 mm jack, FM radio, 150 MB internal memory with up to 32 GB of expandable memory.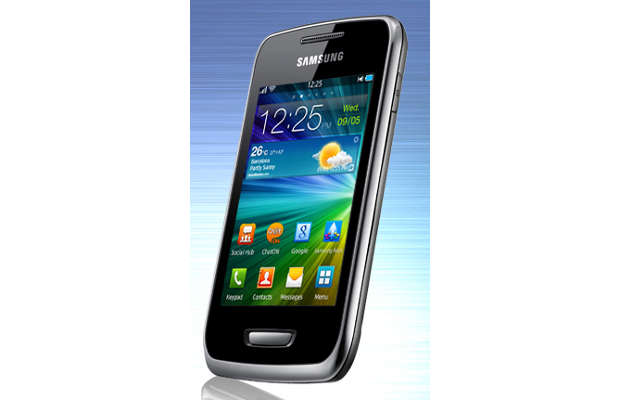 According to the handset manufacturer, its 1200 mAh battery provides upto 13 hours of talktime over 2G and 4.6 hours of talktime on 3G networks. Wave Y has Accelerometer, proximity sensors as well.
Wave Y is attractively priced at Rs 7,950. Samsung has also announced that consumers buying an Airtel SIM card along with Wave Y will get 500 MB data free for one month and 100 MB free data usage per month for 12 months on 3G. With the launch of Wave Y, Samsung has 14 smart phones across the Android, Bada and Windows platforms, priced in the range between Rs 6,600 to Rs 34,990.