Just a few months back 7 inch tablets with SIM calling were regarded as the ultimate gadgets as they not only work as tablets, but can also be used as mobile phones. Then, however, came the Micromax Canvas, which kickstarted a race of 5 inch devices in the country, and they are now regarded as phablets. Of course, the concept of a 5 inch device or phablet was started by Samsung with its Note, but Micromax with its Canvas products brought it within reach of the general public with cost effective pricing. After that many Indian manufacturers launched their 5 inch smartphones too.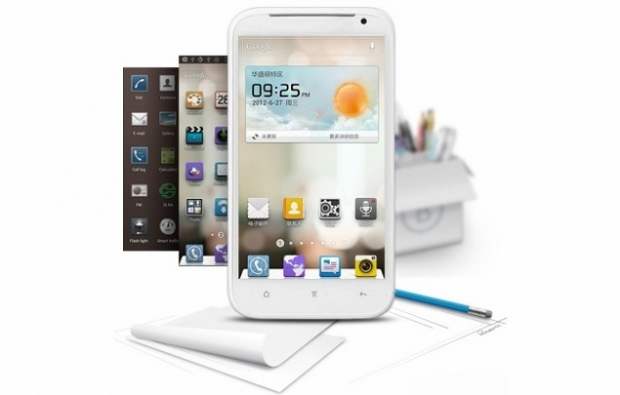 In December 2012, Karbonn launched its A30 with a 5.9 inch screen. It was followed by Samsung and Huawei-both multi national companies. While Samsung launched two giant phones – Galaxy Mega 6.3 and Galaxy Mega 5.8, Huawei has now announced its Ascend Mate 6.1. The 6 inch smartphone has now given rise to a pertinent question – should one go for a 7 inch calling tablet or a 5 (or 6 inch) smartphone?
Let's analyse the benefits of the two categories.
Design
A typical tablet comes with around 10 mm bezel; while in phablets this space is down to around 4 mm. This difference contributes significantly towards the overall dimension and weight of the devices.
For instance, Samsung Galaxy Mega 6.3, which is the largest phablet in the market, measures 167.6 x 88 x 8 mm and weighs 199 grams. On the other hand, the latest Samsung Galaxy Tab 3 7.0 with only a marginally bigger display of 7 inches measures 188 x 111.1 x 9.9 mm and weighs 306 grams, which makes it about 50 per cent heavier, 20 per cent wider and 8 per cent taller than the Mega 6.3.
Display
A 7 inch display offers significantly more space compared to a 5 inch display, as the screen size is measured corner to corner diagonally. The 2 inch difference means about a 33 per cent bigger display overall.
However, while it is a significant difference, what is important here is that tablets, specially 7 inch devices, have been all about mobility, and therefore while display size means more space to play around, and more enjoyable videos and images, 5 inch or even bigger smartphones offer much better mobility and also a good enough display size.
Another aspect of the display is resolution. Though both entry level tablets and smartphones come with HD resolution, pixel density is much lower in the former due to their bigger displays.
For instance, if a 6 inch and a 7 inch tablet come with the same 1280 x 720 pixel resolution, the pixel density in the tablet will be 209 ppi; while in the 6 inch phablet, the pixel density will be 244 ppi – a significant difference.
Performance
This is the most important aspect and while technically one can create tablets and smartphones with the same kind of specifications, the reality of the market is that tablets with 2G SIM calling use a single core chipset, without GPS and Bluetooth, and have a 3000 mAh battery that doesn't last long. An entry-level 2G only phablet like the Spice Smart Flo Pace 2 comes with a dual core processor, GPS, Bluetooth and a battery that serves you through the day. There is no price difference. Performance of almost all smartphones is better than performance of similarly priced tablets, and therefore while tablets do get bigger displays, phablets offer more fun.
Communication
Talking through a tablet is not at all convenient while bigger smartphones too are not the most convenient things to hold to your ear, though they are much better than tablets.
Battery
The maximum battery backup of tablets so far is about 10 hours. Compared to that many smartphones give up to 15 hours of talktime and much longer on simple browsing. Budget tablets are worse in this aspect, lasting less than four hours of browsing, much less on calls and other heavy usage. Even budget smartphones last only 4-5 hours of calling.
Verdict
If you want a WiFi only tablet within a very tight budget, go for a 7 inch tablet. There if no alternative. However, if you are looking for a 2G only SIM calling tablet or even a 3G calling tablet, in our opinion you should look for phablets instead. There is an entire range of phablets in the market, beginning with 2G only phablets like Micromax Canvas Viva A72, Spice Smart Flo Pace 2 (Rs 6,999) to 5 inch 3G smartphones like Micromax Canvas 2, Lava Iris 501 (Rs 8500 and beyond) even and bigger ones like Canvas Doodle, Karbonn A30 and Spice Pinnacle Pro that come with displays ranging from 5.3 inch to 5.9 inch and are priced between Rs 10-15,000. Then there are the middle range devices from Huawei, some other Chinese venders and Panasonic, priced between Rs 17,000 to Rs 25,000. The Samsung Galaxy Mega, Note, Sony Xperia Z and LG Optimus Vu are in the top of the category.