OnePlus just yesterday announced its latest smartphone, the OnePlus X, at Rs 16,999. But it is not the only smartphone to be launched in these festive times. Lenovo has couple of days back announced its Vibe P1 smartphone for the Indian market for Rs 15,999.
So as usual we pitted the smartphones on the basis of their specifications. So let's check out which one of these offers better value for money.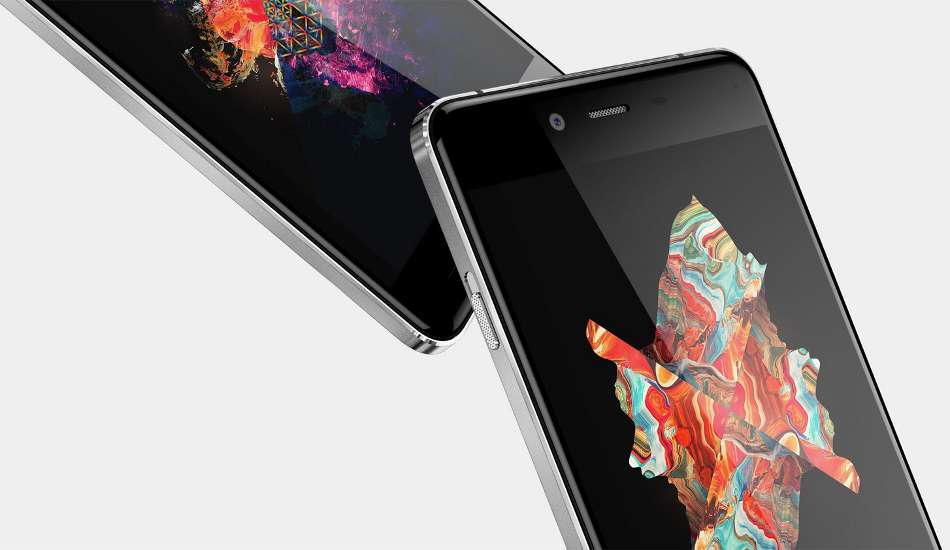 Design
The OnePlus X is lot different from its design. The X has a glass and metal body – the side panels are made of metal while the back and front panel are made of glass. It basically comes in two colours – ceramic and onyx. The ceramaic model is the limited edition which will be made available from November 24 for Rs 22,999 while the regular Onyx model is priced at Rs 16,999 and will hit the market from November 5.
"The metal frame surrounding the body, composed of a beautiful brushed anodized aluminum with chamfered edges, features intricate etchings created with the same techniques as fine jewelry that dazzle as they move in the light," says OnePlus explaining the nitty-gritty of the phone's design.
Notwithstanding OnePlus's tall claims, the OnePlus X (in my opinion) looks like Sony smartphones. And I particularly want to highlight the fact that glass back panels, though visually quite attractive, are quite slippery.
On the other hand, the Lenovo Vibe P1 looks like HTC One series smartphones. Its metal back panel, as per some reviewers, is a bit slippery but that is negated to some extent due to its curved back. It comes in platinum and graphite grey colours.
Apart from design, size is another factor that differentiates the two by a mile. The Lenovo Vibe P1 is a big and heavy smartphone. It has a huge 5.5 inch display and it measures 152.9 x 75.6 x 4.6-9.9mm and is pretty heavy at 189 grams.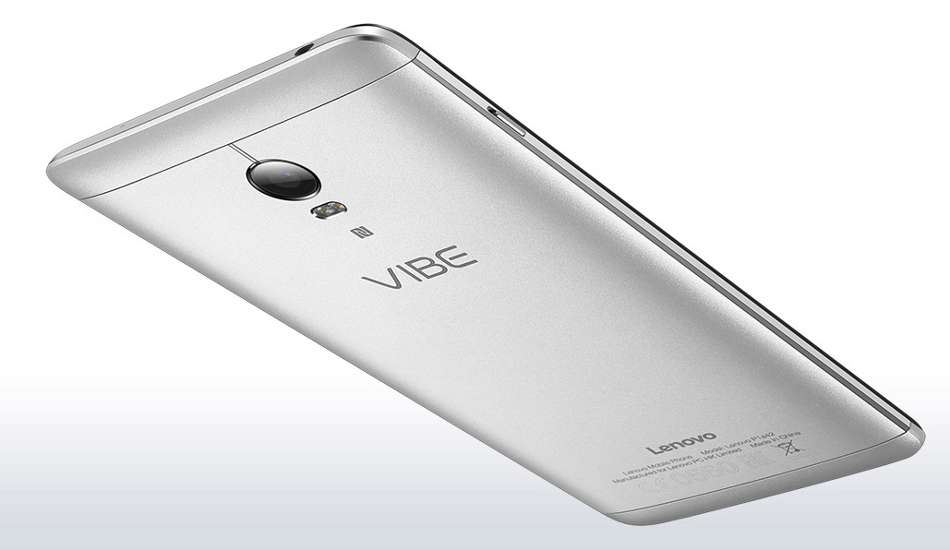 The OnePlus X is smaller and lighter with a 5 inch display. It measures 140 x 69 x 6.9 mm and weighs just 138 grams.
But here I would like to note that the Vibe P1 has a huge 5000 mAh battery as well as a metal body, thus it weighs so much. So one one hand, you have a strong handset in the form of Lenovo Vibe P1 while on the other you have got a beautiful but delicate OnePlus X.
Display
The Lenovo Vibe P1 has a big 5.5 inch display that comes with 10 finger touch input, Corning Gorilla Glass 3 protection and full HD (1920×1080 pixels) resolution.
On the other hand, the OnePlus X has a smaller 5 inch Active Matrix OLED display but with the same full high definition resolution, thus offering higher pixel density than the P1.
Processor and OS
Both the phones come with Android 5.1 Lollipop operating system. The Lenovo Vibe P1 has the Vibe UI interface on top of the Lollipop while in OnePlus X you will get the Oxygen UI.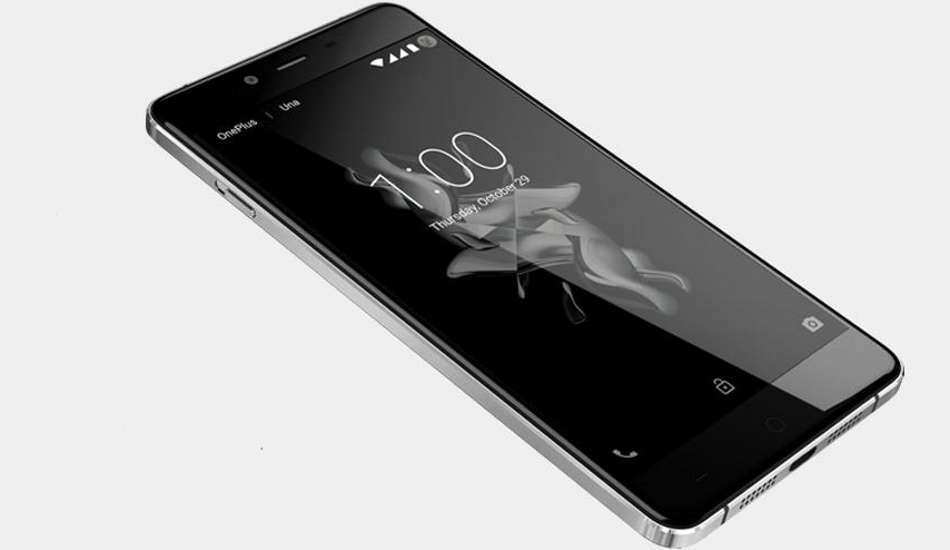 The OnePlus X though has much better 2.3 GHz Snapdragon 801 quad core processor as well as 3 GB RAM while the Lenovo Vibe P1 has got the mid-range 1.5 GHz Snapdragon 615 octa core processor and 2 GB RAM.
Don't get fooled here by the number of cores as the Snapdragon 801 outperforms the Snapdragon 615 in all accounts. But that does not mean the Vibe P1 is less capable. The combination of Snapdragon 615 and 2 GB RAM makes it quite powerful to handle all types of tasks.
Storage
Both the phones offer expandable storage slot that can hold a micro SD card of up to 128 GB. But it is the internal storage that differentiates the two – the Vibe P1 offers huge 32 GB internal memory while the OnePlus X has 16 GB of ROM. As per Lenovo, the Vibe P1 also has OTG functionality thus would allow users to use external storage devices like pen drives directly with the phone via an OTG cable. However, it is not clear as of now whether OnePlus X allows the same or not.
Camera
The Lenovo Vibe P1 has a 13MP auto-focus camera which has fast-focus PDAF technology and said to have zero shutter lag. It has also the backing of dual-color LED flash. For selfies, it offers a 5 megapixel fixed focus front camera.
The OnePlus X on the other hand offers a 13 megapixel rear camera with F/2.0 aperture that can capture slow motion videos in high definition as well as full HD videos. There is a flash light in its back panel as well. For selfies it offers an 8 megapixel front camera.
Vis-a-vis camera, it is very difficult to pronounce a judgement on the basis of figures only but with a higher resolution front camera, the OnePlus X seems to have an edge over Lenovo Vibe P1.
Connectivity
The OnePlus X has two SIM card slots but its SIM2 slot can either hold a SIM or the micro SD card. The Vibe P1 too has two SIM card slots but it is not clear whether it has a dedicated SD card slot or its SIM2 slot has dual purpose.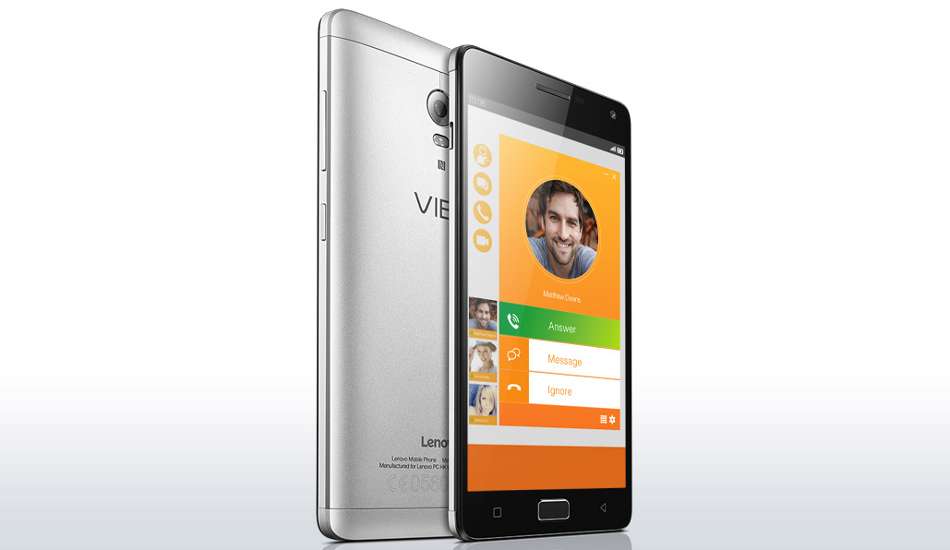 Both the phones though offer 4G connectivity. The OnePlus X offers Bluetooth 4.0, WiFi (b/g/n), micro USB port and GPS with GLONASS and BDS.
The Vibe P1 of Lenovo offers WiFi (b/g/n/ac), Bluetooth 4.1 LE and GPS with A-GPS. Both the phones offer FM radio as well.
The OnePlus X has an added advantage of dual microphone set up for noise cancellation.
Battery
This is the biggest differentiator between the two. The Lenovo Vibe P1 with a huge 4900 mAh battery is much ahead of OnePlus X that has a 2525 mAh Li-Po battery.
Conclusion
Basically Lenovo Vibe P1 and OnePlus X represents two ends of the spectrum. The P1 is a war horse – sturdy and meant for the busy bees. The OnePlus X is stylish and delicate from outside though tough from inside. If you do a lot of work on your mobile, go for Vibe P1 but if you are style conscious, the OnePlus X should soothe your senses. And also don't forget about the price difference.