OnePlus has finally introduced the launch of a new variant of its latest flagship smartphone. Dubbed as OnePlus 6T McLaren Edition, the smartphone with a price tag of £649 and it will be available in Western Europe and North America December 13, with availability in India, China and the Nordics soon after. The smartphone will launch on December 12 in India.
For this Edition, OnePlus has tied up with McLaren Group, a pioneer in the world of motorsport and Formula 1, to design the latest smartphone. To begin with, the smartphone comes loaded with a whopping 10GB of RAM.
The back panel of the smartphone features a carbon fibre finish underneath the glass panel. There is Papaya Orange light around the bottom edge of the device that illuminates. There is a McLaren logo at the base as well.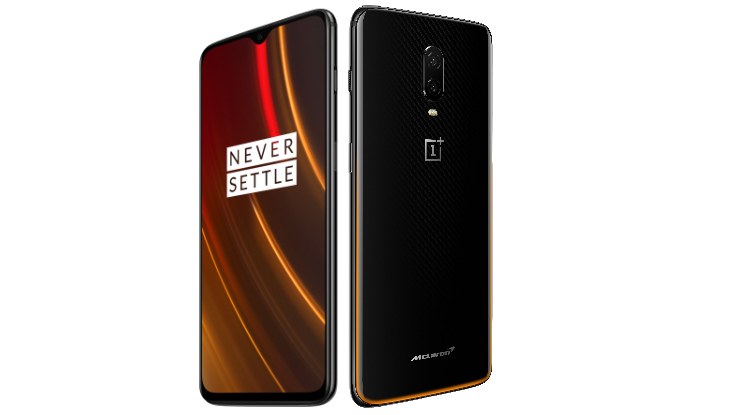 With the latest Edition, the company has introduced a new fast technology, known as Warp Charge 30. OnePlus claims that the new tech can fast charge the device to give a day's power in just 20 minutes. There are new integrated circuits in both the charger and the phone and the brand has finely tuned power management software so that 30 watts of power flow to the handset without slowing down even when the device is being used or generating excessive heat. The Warp Charge 30 power unit includes a Papaya Orange braided cord cable. Rest of the specifications remains the same.
"The OnePlus 6T McLaren Edition is stunning. Engineered with exact precision and new technology we've never used before, it's our fastest, most cutting-edge device ever – the epitome of craftsmanship" said OnePlus CEO Pete Lau. "It's the start of an exciting partnership with McLaren, giving people a feeling of incredible speed and performance."