With the arrival of 3D technology, we can now see images which truly looks like real world with all the dimensions that we are accustomed to. However, we have still not added texture to these images. Especially with touchscreens becoming common, this becomes important.
But that is about to change soon. Senseg, a Finland Based company which provides touchscreen display solutions, has been experimenting with a screen technology that offers feel of the texture of the object displayed. For example, picture of rock will feel rough while silk will feel smooth.



This has been achieved by employing an electrostatic field-based system that allows different parts of the screen to produce varying degrees of friction.
While the technology has been showcased earlier as well, what makes it different is the fact that this time around it was demoed on a full working tablet device. The demo was given to CNET by Senseg's Dave Rice.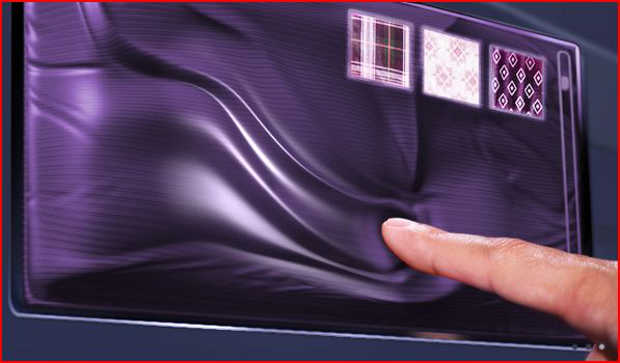 The technology, called e-sense by Senseg, can be employed for a variety of purposes. Apart from better and more engaging game play and picture viewing, the biggest benefit of e-sense will be for visually challenged people for whom braille can be implemented on touch screens. Also typing could become faster which people will be able to do without seeing the keyboard just like they do with physical keyboard.
The company says that it will bring the technology in commercially available devices in next 12 months.