After the launch of Windows Phone 8 operating system yesterday Nokia has officially started shipping its first Microsoft Windows Phone 8 smartphones the Lumia 920 and Lumia 820.
Nokia Lumia 820 will reach in stores in France and the UK this week, then Russia, Germany and further select markets throughout the rest of November which includes India.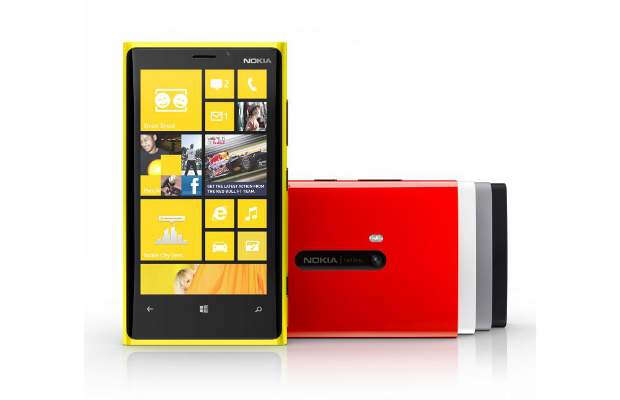 The Nokia Lumia 920 smartphone comes with a 4.5-inch Clear Black IPS LCD panel with 1280×768 pixel resolution. The touchscreen has been developed using a sensitive touch technology making it usable while wearing gloves too.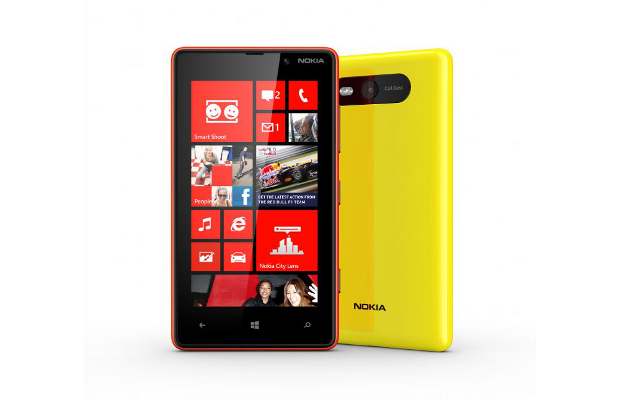 Lumia 920 measures 9.9 mm thick and houses a dual-core 1.5 GHz Qualcomm Snapdragon S4 processor. The smartphone has got 1 GB RAM along with 32 GB on-board storage with no capability of adding a micro SD card.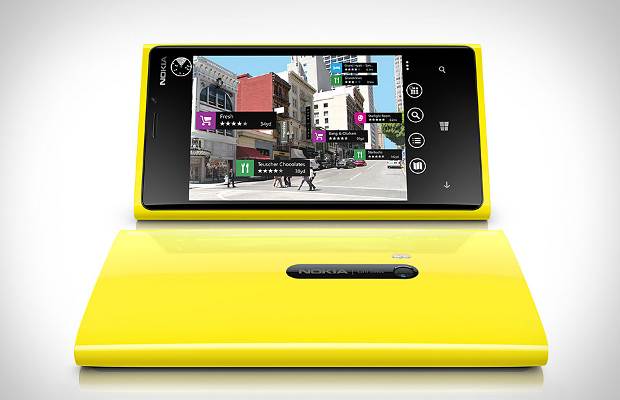 Lumia 920 also gets an 8.7 megapixel image sensor bearing camera with f/2.0 aperture and Nokia's patented PureView technology. The PureView technology is a pixel oversampling technique that reduces an image taken at full resolution into a lower resolution picture, thus achieving higher definition and light sensitivity, and enables lossless zoom. The camera is also capable of recording videos at 1080p HD resolution at 30 frames per second.
On the other hand, Nokia Lumia 820 comes with a different design as compared to the Lumia 920 with a 4.3-inch OLED display with 480×800 pixel resolution. Even this display uses Nokia's Clear Black technology for extra brightness and the super sensitive touch that one can use it even while wearing gloves. Also The Lumia 820 also houses a dual-core 1.2 GHz Qualcomm Snapdragon S4 processor and a 1 GB RAM. For storage the device gets an 8GB internal storage along with the option to add additional 32 GB memory through a Micro SD card.
At the back of Lumia 820 lies an 8 megapixel image sensor with Carl Zeiss Optics with dual LED flash for capturing photos even in low light conditions. Along with that the camera is also capable of capturing full 1080p HD video at 30 frames per second.
For superior audio experience, Nokia in Lumia 820 has also fitted two distortion free high amplitude mics, Dolby headphone support and HD voice. The Nokia Lumia 820 comes with a 1650 mAh battery with Qi wireless charging support and promises up to 8 hours of talk time over 3G networks.
Qi is an open-source technology and will be made interoperable with other devices as well in the future. The Qi wireless charging technology requires Nokia wireless charging DT-900 accessory. With the devices Nokia will also be offering Nokia Maps, Drive and Transport applications for the users. Nokia has even added a new augmented reality based application called City Lens in its Location suite of apps. By using the camera, the City Lens app displays the location information about important places, cafes, subways and more.
The Lumia 920 and the Lumia 820 smartphones have been put up for pre-order in Russia, where one has to shell out 24,990 rubles or Rs 43,000 approximately for the Lumia 920 while the Lumia 820 costs 19,990 rubles which in Indian currency is equivalent to Rs 34,000.