Following the update of the web Browser for S40 devices, Nokia has now announced a new browser for the S40 devices. It brings along all the best features of the older browser while adding few new things, making web browsing easier and more fun for the users while minimizing data costs.
The new browser will now be called as Nokia Browser and not the OVI browser.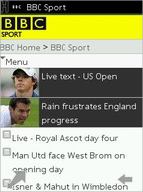 To make web browsing cheaper and faster, it relies on the data compression technology. With the use of this technology websites are compressed at the server level before being sent to the mobile device thus allowing devices to complete tasks while reducing data downloads. Nokia is not the first one to use this though as Opera has been using this technology for a long time now for their mobile and PC based web browsers.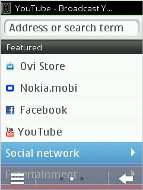 Along with that, multi page browsing and website categorising based on the type of content has been added to the browser as well, which definitely seems to be developed for the new line of touch and type devices in particular.
All this and for the first time, the S40 browser is featuring support for web applications as well. So now you can select from a number of web based applications and add them to your browser or select your favourite application as well if it is compatible with the new browser.
The new browser will come as a preinstalled application for all the upcoming S40 based phone including new phones like Nokia C2-02, C2-03 and C2-06. Present S40 users have not been left out of this and they can also upgrade their browser by visiting the OVI store and downloading the new browser using this link.