Micromax, one of the largest Indian mobile phone brands, plans to launch a phone with a built-in solar charger. The panel will charge the phone within 3 hours to support 1.5 hours of talktime.
Rahul Sharma, co-founder and executive director, Micromax, told The Mobile Phone, "We have been at the forefront of innovation. We were the first to launch long battery life phones, dual SIM phones and many more. Our next innovation is to get rid of the mobile phone charger by including a solar panel in our next phone. This solar charger will top up the charge in 3 hours to support 1.5 hours of talktime."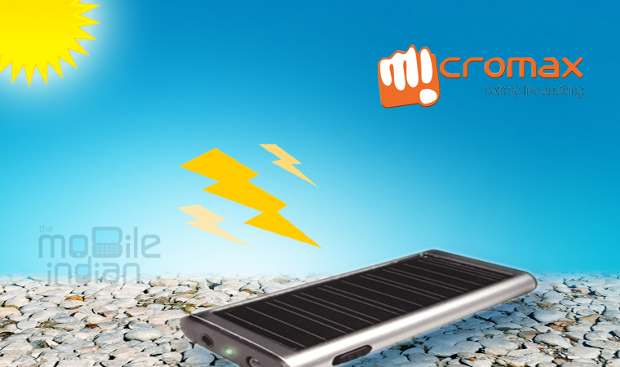 The launch is expected within a week. However, Rahul refused to disclose any further details about the phone apart from the fact that it will be a feature phone and not a smartphone.
Micromax will not be the first manufacturer with such a product. Vodafone has Vodafone VF 247, a very basic phone with voice and text features along with FM radio, colour display and solar panel at the back. This phone is priced at Rs 1,500. However, going by the history of Micromax, its phone will be rich in other features as well.