Micromax Canvas 2 A110, which has been locked in a tussle with Apple iPhone 5 for the top spot since January, has come out ahead in March. The Micromax phone, which has been embroiled in controversy relating to its availability and price, was No 1 in January, runner up in February (to iPhone 5) and is the No 1 once again. This has been revealed in the latest survey by The Mobile Indian (TMI).
The Mobile Indian has introduced a new relative score which measures all handsets using the score of the top model of the month as 100. Going by that, iPhone 5 gets only 43 points against Micromax A110 Canvas 2 which is way ahead of the pack with a score of 100. Nokia Lumia 510, which first entered the Handset Hotlist in October 2012, has been consistently in the top five since November. It gets to No 3, its best position so far – in fact it's the first time since October that a handset from the Finnish marketer has made it this high: five months ago, it had been Nokia Asha 311.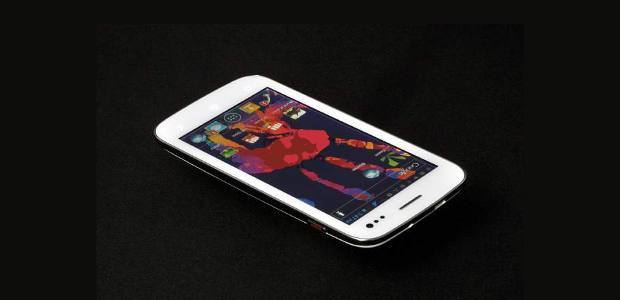 Next on the ladder is Samsung Galaxy Grand Duos I9082, which is a tiny fraction behind Nokia Lumia 510. It entered the list at No 20 in January, moved up to No 11 in February before getting to No 4 this month. At No 5 is another Micromax product, Canvas HD A116, which got into the list for the first time at the same position last month.
According to the data, collected by a study of online preferences of over one million people who visited the website (www.themobileindian.com) in March this year, of the 25 most viewed handsets in India, 12 handsets were from Indians players, an equal number from global brands while the last was a Chinese name.
Over the last few months, Micromax and Karbonn have been launching handsets at regular intervals, with almost the same specifications as that of high-end smartphones from MNC brands and that too at exciting price points. As a result, feature- as well price-conscious Indians no longer see Indian brands as inferior.
Commenting on the survey, a spokesperson of The Mobile Indian said, "India handset brands are in a good position to further cement their position in the market but to do that, they will need to focus on mass availability of their phones as well as improve their service network."
As was the case last month, this time too eight of the handsets are from Micromax. Five models are from Samsung, three each from Karbonn and Sony, two from Nokia, and one each from Apple, HTC, Intex and UMI.
###PAGE###
Top 25 Handset Hotlist for April-2013

| Rank Mar | Last Feb | Change | Model | Relative Score | Price (inRs.) | OS | Screen Size |
| --- | --- | --- | --- | --- | --- | --- | --- |
| 1 | 2 | 1 | Micromax A110 Canvas 2 | 100 | 9,900 | Android | 5 |
| 2 | 1 | -1 | Apple iPhone 5 | 43 | 42,590 | iOS | 4 |
| 3 | 4 | 1 | Nokia Lumia 510 | 21 | 9,500 | Windows Phone | 4 |
| 4 | 11 | 7 | Samsung Galaxy Grand Duos I9082 | 21 | 19,500 | Android | 5 |
| 5 | 5 | 0 | Micromax Canvas HD A116 | 15 | 15,500 | Android | 5 |
| 6 | 3 | -3 | Samsung Galaxy S Duos | 12 | 10,600 | Android | 4 |
| 7 | na | new | Samsung Rex 80 | 11 | 4,900 | Java | 3 |
| 8 | na | new | Sony Xperia Z | 10 | 37,900 | Android | 5 |
| 9 | na | new | Micromax Bolt A51 | 9 | 3,500 | Android | 3.5 |
| 10 | 16 | 6 | Sony Xperia J | 9 | 14,490 | Android | 4 |
| 11 | 7 | -4 | Micromax A54 Smarty 3.5 | 9 | 4,500 | Android | 3.5 |
| 12 | 6 | -6 | Micromax A65 Smarty 4.3 | 8 | 5,300 | Android | 4.3 |
| 13 | na | new | Micromax Bolt A35 | 7 | 3,900 | Android | 4 |
| 14 | na | new | Karbonn Titanium S5 | 7 | 11,990 | Android | 5 |
| 15 | 12 | -3 | Micromax Ninja A27 | 7 | 3,500 | Android | 3.5 |
| 16 | 8 | -8 | Samsung Galaxy Y Duos Lite | 7 | 6,600 | Android | 2.8 |
| 17 | na | new | Samsung Galaxy Note II N7100 | 7 | 35,000 | Android | 5.5 |
| 18 | na | new | Karbonn A6 | 6 | 5,300 | Android | 4 |
| 19 | na | new | UMI X2 | 6 | 14,000 | Android | 5 |
| 20 | na | new | Sony Xperia Miro | 6 | 14,500 | Android | 3.5 |
| 21 | na | new | HTC Butterfly | 6 | 45,000 | Android | 5 |
| 22 | 21 | -1 | Micromax A90S | 6 | 12,700 | Android | 4.3 |
| 23 | na | new | Nokia Asha 310 | 6 | 5,500 | Java | 3 |
| 24 | 9 | -15 | Karbonn A21 | 5 | 9,900 | Android | 4.5 |
| 25 | na | new | Intex Aqua Star | 5 | 3,990 | Android | 4 |