Huawei Ascend P1 S was touted to be the world's thinnest Android smartphone at the Consumer Electronics Show in January this year. Even before Ascend P1 S is available worldwide, there is already a new version that is even thinner. Chinese handset maker Oppo has announced that it will take pre-orders of the Finder smartphone that is a mere 6.65 mm thick. Though Finder might be limited only to China, it is indeed a great milestone.
At this moment, the thinnest smartphone in the market is Motorola Droid Razr at 7.1 mm, followed by Galaxy S II that measures 8.45 mm while the iPhone is 9.3 mm thick. The slimmest Android smartphone was supposed to be the Huawei Ascend P1 S, with a 6.68 mm thick form factor.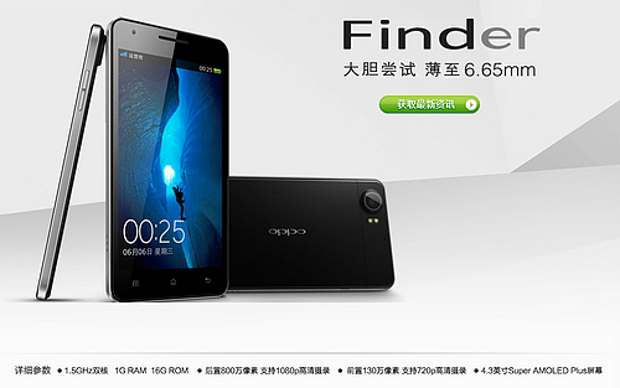 Meanwhile, Chinese smartphone maker Oppo has released Finder, an Android device measuring just 6.65 mm, which is 0.03 mm thinner than the Ascend P1 S smartphone.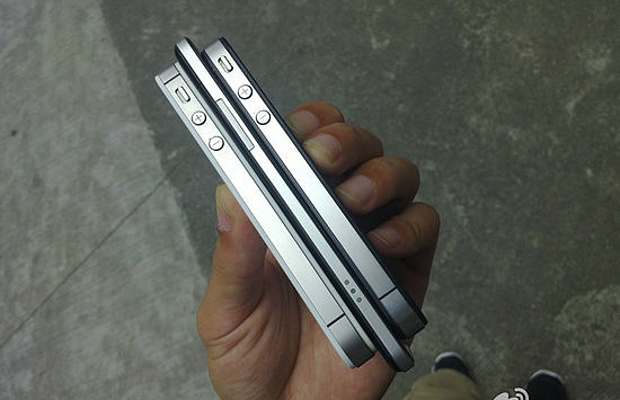 Oppo Finder will be available in China from June 6 onwards. The Finder will run Android 4.0 Ice Cream Sandwich with Oppo's Unique user interface and dual core 1.5 GHz mobile processor. Another surprising feature of this handset includes a 4.3 inch Super Amoled Plus display, an 8 megapixel camera capable of capturing 1080p HD video and 1 GB of RAM. For the record, this smartphone will be sold at 4,000 Yuans, which is about Rs 34,860.
Hopefully, by next year we will see smartphones as slim as 5-6mm.