The multiple user accounts feature, which is found in PCs and laptops, may soon become an essential feature of future Android devices if the findings of an Android app developer are any indication. The developer claims to have discovered the multiple user accounts option in Android 4.1 Jelly Bean factory images.
With the multiple user accounts feature, a smartphone or tablet can be used by various users with the contents of their choice. Like in PCs, the data of one user would be separate and inaccessible to other users.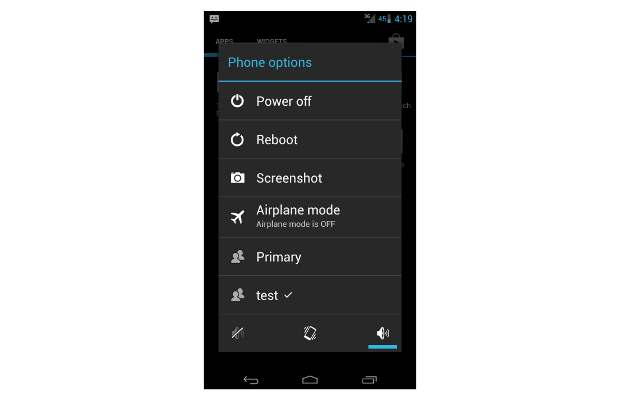 The developer, known as Zanderman12, in a post on XDA-Developers Forum, also talked about how to enable multiple user accounts in custom ROMs.
The developer noted that the multiple user account feature can be incorporated in the third party custom ROM. However, it would require more than hacks to get it working.
Apparently, a Google software engineer had addressed the multiple user accounts issue and then later noted, "Multi-user feature is not ready for deployment. Bad things will happen if you use it in its current state!"
There must have been a good reason – security, which is why Google software engineers refrained from making this feature available to all. After several loopholes in Android were reported over a period of the last twenty four months, the company has certainly begun taking user security more seriously.
The multiple user accounts would totally work with tablets where a family or team of colleagues can share the same tablet. However, the essential part is not to leave any room or backdoor for taking control of the entire device and thereby compromising vital information.
With the current state of development, we can ensure that Google might enable the multiple user accounts feature in future updates.