LG G Pro 2, which was announced for India in March this year, is now available from online (Snapdeal) for about Rs 49,900. Note that only the 16 GB version of the phone is available right now, and the 32 GB is thus expected to be priced around Rs 53,000.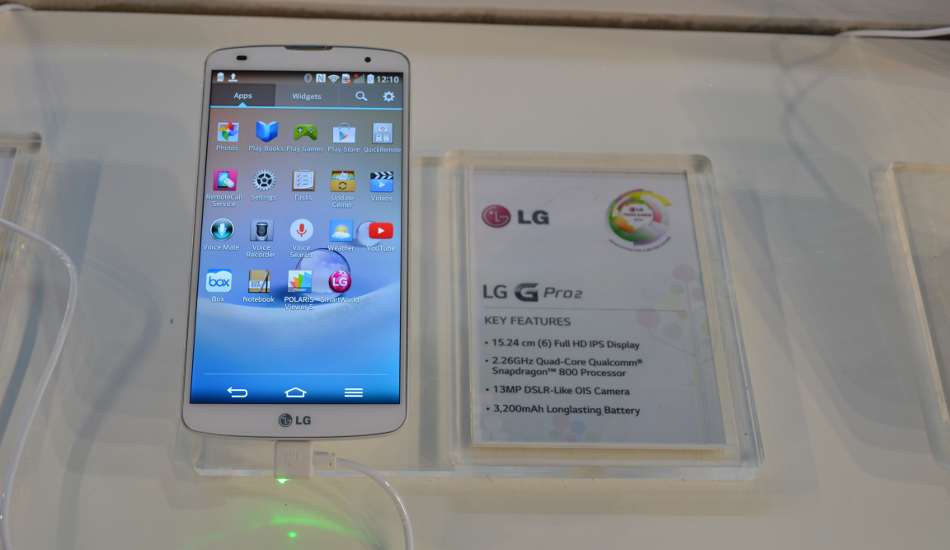 The LG G Pro 2 comes with a 6 inch full HD IPS display, a 2.26 GHz quad core Qualcomm Snapdragon 800 processor, and a 3200 mAh battery. Besides, it has a 13 megapixel rear camera with optical image stabilisation feature. Like the LG G2, this phone also has its power and volume buttons at its rear panel, below the camera key. In the front, it has a 2.1 megapixel camera.
The LG G Pro 2 comes in 16 and 32 GB versions and has 3 GB RAM. Both the 16 and 32 GB versions have also a 64 GB micro SD card slot. It has WiFi, Bluetooth 4.0, NFC, Infrared, and micro USB 2.0 port. Remember, it is a single SIM based device. Also, though it is known to be compatible with 4G network, its compatibility with India's 4G network is not clear as of now.