Mobile phones have not only a wiped out the landlines but also they seem to be replacing televisions, a survey conducted by Google has suggested.
According to the Google survey, 56 per cent of Indians said they find their smartphones more entertaining than the television, compared with 18 per cent of respondents from the UK, 20 per cent of French, 17 per cent of German and 21 per cent of respondents from the USA.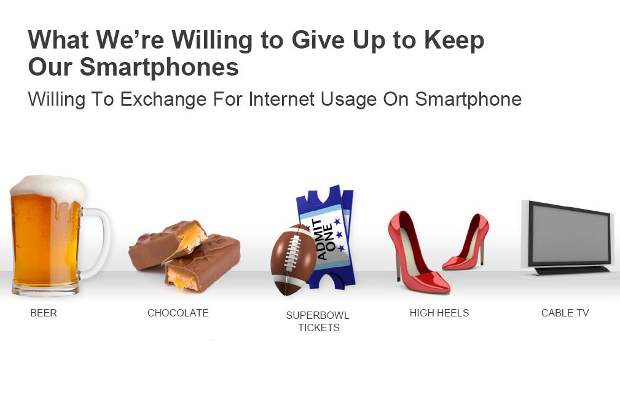 Interestingly, 29 per cent of South Africans – the highest percentage after India and another emerging smartphone market – also said that they found their phones more entertaining than TV.
This rejection of TV is strongest in female smartphone owners- 58 per cent of women prefer their phone to the TV – and, while male users are not far behind, the survey also found that 55 per cent of men regularly use their devices for watching videos.
"This surprising shift is attributable to the combination of communication and entertainment options that the smartphone brings to users," the Google survey said.
A survey by Ericsson had earlier this week pointed out that 58 per cent of Indian kids will give up TV for mobile. Another earlier survey also highlighted that the percentage of Indian smartphone users who are watching TV and using their mobile phone to go online is higher than their USA counterparts.
Indian users also ranked highly when it came to using social media with 76 per cent of smartphone owners using their devices to access sites such as Facebook, compared with 54 per cent in the USA.
Just two days back a report by Ericsson also pointed out the Indian urban teenagers are adopting mobile technology in a big with 21 per cent using mobile to access internet and 58 percent of them willing to give up TV for mobile.