Karbonn today formally launched its 7 inch Android tablet Karbonn Smart Tab 1. The tablet boasts a 1.2 GHz processor and Android 4.0 operating system. It comes in white colour and is good to look at.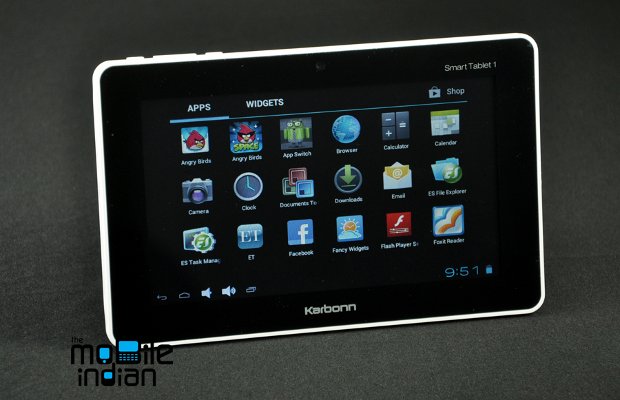 The pricing is also attractive at Rs 7,990 and the device comes with a Reliance Netconnect dongle free. But how is it in terms of performance and looks?
###PAGE###
Design
The tablet is white. The front is all black with glass covering it edge to edge. The ports, which include a 3.5 mm jack, HDMI, mini USB, microSD and charging socket, are all on the left side of the tablet while the front camera is on the middle right on top of the device. There are also physical keys for power, options, home and return keys placed on the top left corner. The back panel is flat and curves along the edges.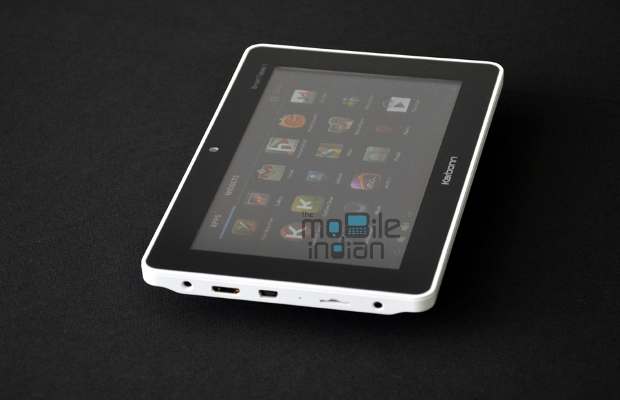 The placement of ports and buttons is fine; the only problem is the lack of a volume rocker. One has to rely on a screen volume button, which means that you need to look at the tablet to tweak the volume (in case of a physical button you can get accustomed to toggling it without looking at it).
Overall the tablet has a nice feel to it in terms of quality of fit and finish and also in terms of ergonomics.
###PAGE###
Display
The display is a 7.1 inch multitouch unit with 480 x 800 pixel resolution, which is fairly standard fare in this category. The pixels are visible but are not very glaring; however, colours, brightness and sharpness are all good (given the segment).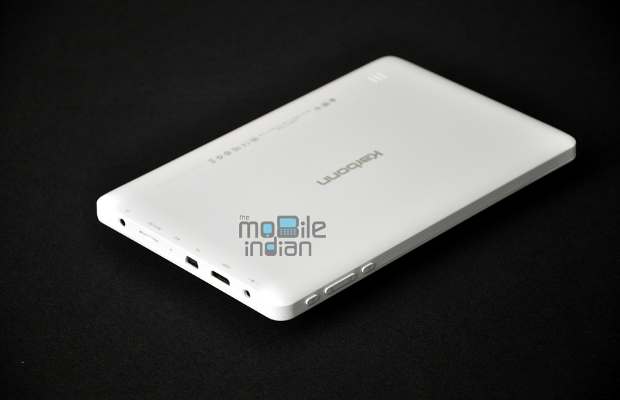 The touch response is good and there were no missed commands; nor were multiple attempts required.
###PAGE###
Performance
The tablet comes with a 1.2 GHz xburst processor, and while it is not a breeze, the lag is within acceptable limits and video playback, or opening of apps is very smooth. Even characters in games move smoothly.
We still need to test the tablet, although the first reaction is that the tablet's performance is well worth the price.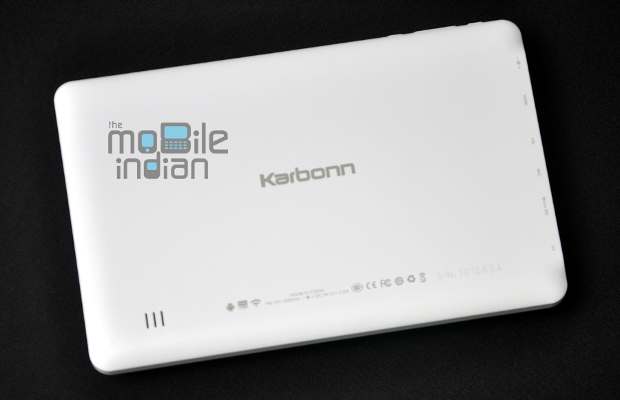 Applications
Karbonn has been focusing on apps with its own app store, and on this device it has included apps like Karbonn smart browser, Karbonn smart games, NextGTv and push mail. These apps do add value to the tablet. We will talk about these apps in greater detail in our review later on.
###PAGE###
Other features
The tablet comes with an HDMI port, which will connect it to any HDTV (or any TV with HDMI port) and will make the TV an Android TV as the tablet screen will get displayed on it and therefore you can surf the net, watch movies stored on the tablet and so on.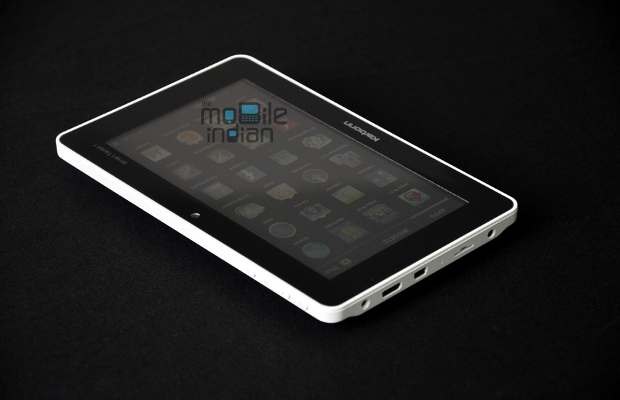 The tablet also has a 3700 mAh battery which should be sufficient for it to work for 5 to 6 hours on WiFi. However, we need to test that.
There is, however, no GPS, which is the case with all the WiFi-only tablets; and also there is no Bluetooth either. However, you do get a Reliance Netconnect dongle free with this tablet, which makes it a 3G tablet. There is no full-fledged USB port on the tablet and no convertor either.
###PAGE###
Conclusion
While this is just the first impression, it is a good one. The tablet's feature set and freebies make it one of the most affordable tablets from an established player, with a decent spec sheet and performance to match.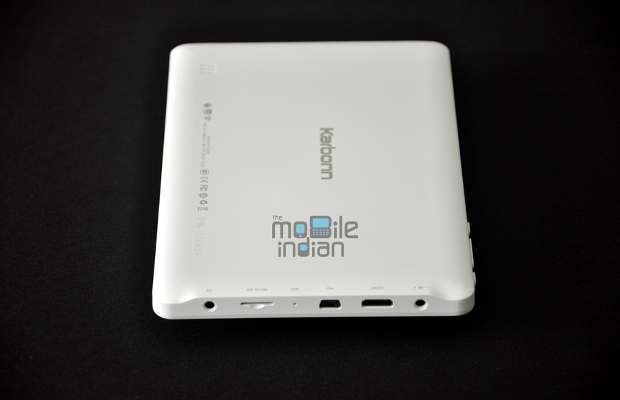 However, all will depend on how the tablet performs when put to regular use, which we will be putting it to in the coming weeks. We will then give our final verdict on whether this tablet is worth your money or not.