Google has introduced the new mobile platform meant for wearable devices and dubbed it as Android Wear. This new mobile platform is based on the Google Android code and basically extends it to wearable gadgets. Special Android Wear SDK has been made available for the developers to create apps that would be compatible with the Android Wear based devices such as Smartwatches. Earlier today, LG G Watch and Motorola Moto 360 smartwatch based on Android Wear were announced.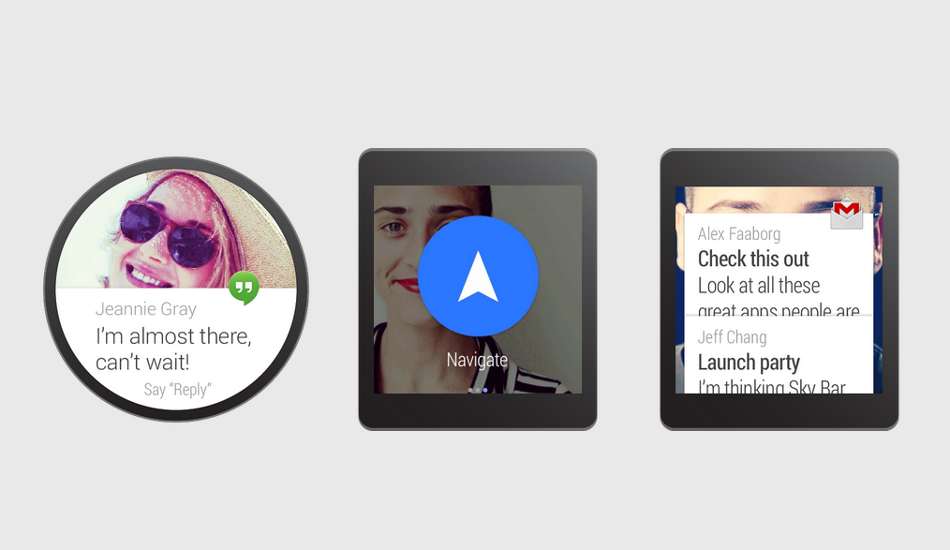 Google's new Android Wear platform will focus on select key areas such as notifications, alerts, monitoring health information, gesture and voice based interaction. The Android Wear platform basically caters to Square or Round screen bearing device. Google will offer Navigation pages like scrolling side-ways to pan through the different notifications.
Voice and Gesture Control
Google has integrated the Google Now, the personal assistant like search with card-style interface, on the Android Wear platform. So the user can simply interact with the Android Wear enable device by speaking "OK Google" phrase. Moto 360 smartwatch also boasts of interacting with the smartwatch with twist of the wrist. The possibilities are several and it totally depends on the device maker to include sensors such as – proximity, accelerometer and gyroscope. Apart from that, the "Ok Google" phrase can help you simply check your flight status, sending a text message, set an alarm, and any other information.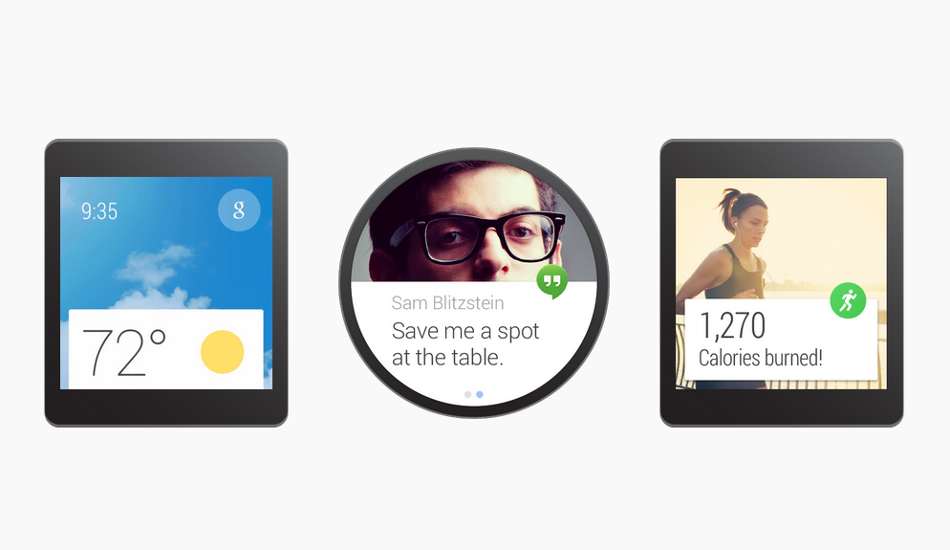 Notifications and Alerts
The Android Wear platform also shows notifications such as pings from Hangouts or any other compatible app. The user can see notifications about latest post or comment on Google+ or any other related app. Notifications can be simply text based or simple email subject with some text. The Google Calendar entries can be set, Notes can be reviewed on the Android Wear enabled device. Users can simply respond to the chat notifications or remove any other notifications. You can always set custom alarms or get alerts about important meetings on your wearable device.
Health and Fitness Tracking
Android Wear platform also offers tracking health and fitness activities such as real-time speed, distance and time related information on the display. So basic activities can be covered and with the help of relevant sensors, one can simply build a kick-ass wearable fitness band/smartwatch with an easily visible user interface. We can always expect to see other information such as heart rate, sleep activity and other users as developers release applications supporting required sensors.
Google's Android Wear platform arrives at a crucial time as there exists the Tizen Wearable platform with the Samsung Gear smartwatch. Google has made it easy for the interested companies to kickstart the relevant wearable device projects.
As of now, Google Android Wear platform initiative includes big names such as ASUS, HTC, LG, Motorola and Samsung. While this manufacturer will contribute on the device side, Google has added Qualcomm, Intel, Broadcom, Imagination and Mediatek on the chipset side. Popular watch maker Fossil has also taken part in this initiative. We can expect Android Wear platform based products to be shown later this year.