Google has officially launched its cloud servers based data storage and sharing service – Google Drive. Available from today onwards, the Google Drive allows users to store documents, photos, videos, Google Docs, PDFs and other files. Basically the service allows you to store files on Google's Servers dedicated to offer such storage. In return Google offers easy to use interface and 5 GB free storage space. Google Drive service can be accessed from web, PC, Mac and Android OS based devices.
Since Google Drive integrates the Google Docs, the users can share the documents and any file stored with other users. Google Drive comes with basic 5 GB free storage and one can always purchase more storage such as 25 GB for $2.5 (Rs. 125) per month or 100 GB for $ 5 (Rs 250) per month.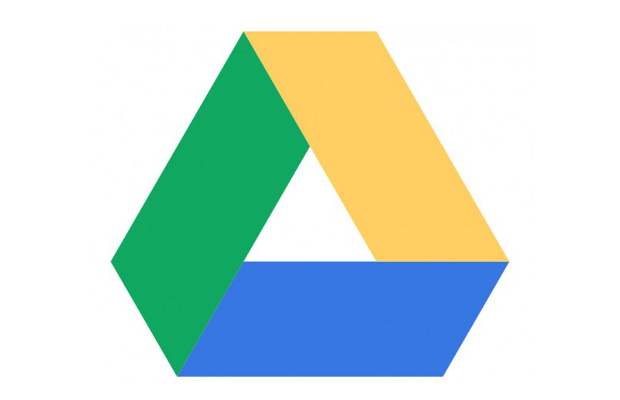 Google Drive can be used from the desktop – Windows or Mac OS based system to sync files and store them to Google Servers. Google Account holders will have to download the Google Drive on the desktop and set up a folder for adding the files to be synchronized. All one has to do is to place any file, photo, video or document in the Drive and it automatically gets synchronized to wherever the Google Drive account has been setup – Computers, Smartphones and even tablets.
The files shared through Google Drive create a public/private link which can be opened in the web browser. The Google Drive may not deal well with the file versions. For instance, if you have updated the file before the file has been synchronised everywhere, then you might end up having two versions of same file. One good thing about the Google Drive is that it has a 10 GB file size limit for those who have purchased storage of more than default 5 GB free storage.
Google Drive has several direct competitors such as Dropbox, SkyDrive, Box, SugarSync and several others. The only reason we have not counted Apple iCloud service here because it doesn't have multi-platform presence. Here is the snapshot of our quick comparison of these services with Google Drive.
###PAGE###
Dropbox
Currently enjoying the large user base, Dropbox has been in the cloud based storage scene for over three years. Started off with file-hosting, Dropbox offered cloud-based storage service for users and also to the businesses. Currently, regular users get 2 GB worth free storage on signing up with Dropbox. The service offers accessing the files anywhere and anytime through web, PC/Mac/Linux and Apps based on Android, iOS and BlackBerry platforms. New HTC One series phones come with the Dropbox app and integration pre-loaded and anyone who logs in to that app before April 22 will gain 25 GB free storage for life time.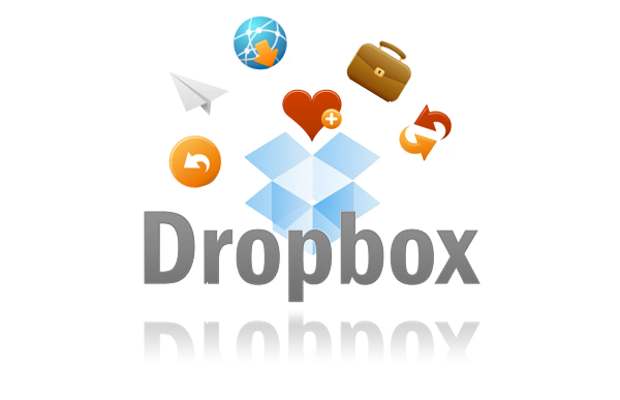 Recently, the company has added public link creating feature that allows user to create a public link and share it with the select users to access the respective file or folder. Most importantly, the Dropbox enables the developers to easily create applications that can make use of Dropbox by using great APIs (Application Programming Interface). Along with that, it also offers PIN based access feature for security. The Dropbox has a upload limited of a single file/folder size capped to 2 GB.
Only possible issue with the Dropbox service would be purchasing extra storage. Dropbox offers 50 GB at $10 per month, meaning $120 (Rs. 6,000) yearly. Also, getting 100 GB storage will cost you $240 (Rs. 12,000) per year. That's costly but if your business depends on sharing documents anywhere and anytime.
###PAGE###
SkyDrive
Microsoft's emerging cloud storage solution – SkyDrive is getting better and robust every three months. Recently Microsoft has introduced a loyalty offer where in existing SkyDrive users can upgrade their 7 GB free storage limit to 25 GB. Similar to the Dropbox service, users can download the SkyDrive app on their PC, Mac, Windows Phone or iOS device. The big plus point for this service is the tighter and seamless integration with the Microsoft Office suite and can collaborate on the same file using the Office 365 route.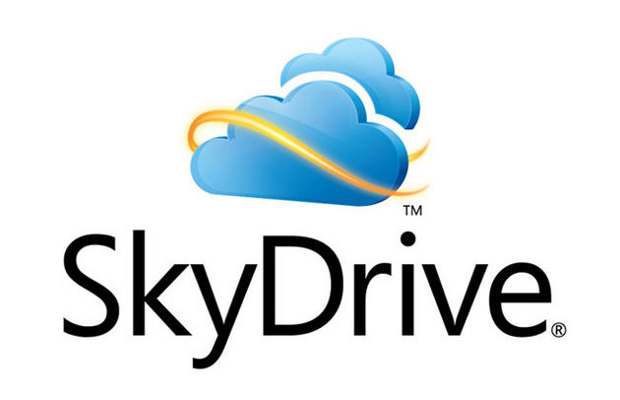 SkyDrive also has a fetch mechanism built in that syncs and allows access to the files on the linked computer (if it is turned on). These files not necessarily are inside the SkyDrive folder. However to enable this feature, it requires two-step authentication. Those who wish to purchase extra storage can go for 100 GB at $50 per year which is actually less than the Google Drive pricing of $60 a year for 100 GB. Unfortunately, only the Windows 8 and Windows Phone 8 operating systems would be able to make the best of the SkyDrive storage service integration into apps.
###PAGE###
Box
The Box can be called as one of the underdogs in the market of the Cloud storage for consumers. Just like the Google Drive, Box offers 5 GB free storage to the new users. Couple of weeks ago, the Box was offering 50 GB free for life time to users who signed up from Android OS based devices. Only thing possibly lagging behind in this service is the good folder management and organizing experience.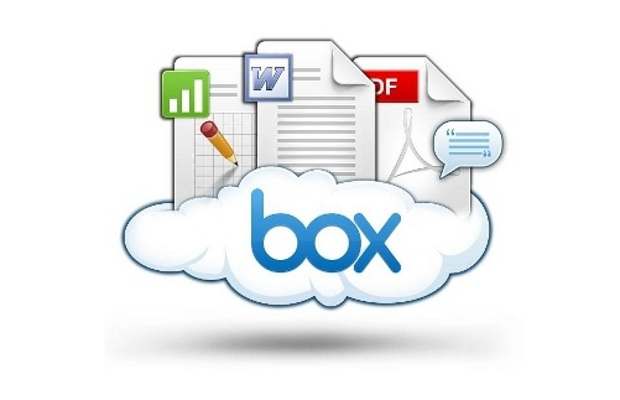 Apparently the uploading interface offered by the Box apps is not that great compared to the other services. Also the service allows only a 100 MB file size limit if one wishes to upload a file. Of course the developers can easily include the Box service APIs to their apps. Collaborative features offered to work on documents are simply the sweet spot of this service. Currently this service offers apps for PC, Mac, Android, iOS, BlackBerry and even the WebOS.
###PAGE###
SugarSync
SugarSync is also one of the cloud storage service providers that 5 GB free storage to its user. The service offers no drag and drop option to its file manager for the desktop. Unlike the Dropbox, the SugarSync offers a Magic Briefcase feature that syncs files across all devices linked with the Sugar Sync service. That means though you might be having several folders and files in your Sugar Sync folder only the Magic Briefcase files will get synced all across the devices.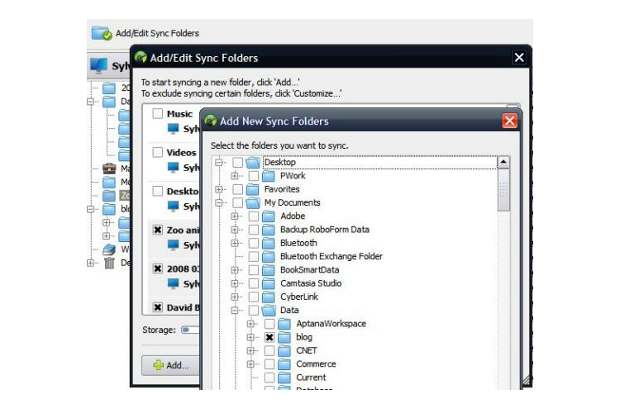 SugarSync service is available for Windows, Mac, Android, iOS, BlackBerry and even Symbian. Multi-platform presence is the big plus point of this service. One can purchase 30 GB storage space at $60 per year whereas 100 GB space will cost you $180 (Rs. 9000) per year.
Compared to all the popular cloud storage services, Google has hit the sweet spot in terms of pricing. At this moment, it may not look feature rich or robust for power users but eventually several critical functions might be added over a period of time.