Apple iPhone 5's party has yet again been spoiled a bit by the discovery of a new flaw in the device that could lead to some discomfort for the users while browsing and playing games.
Recombu.com has discovered that while swiping across the 4 inch touchscreen on the new iPhone 5, the display occasionally misses out on registering the input and it does not respond's in accordance with the user input, also if the user tries harder the display also freezes sometimes but again starts working after a few seconds of rest.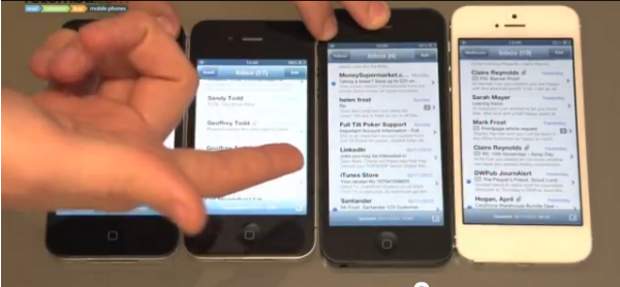 Reportedly, the problem is due to some hardware flaws in the iPhone 5 and that there is nothing wrong in the operating system as such. To prove this, Recombu has also tested out the iPhone 4S running both iOS 6 and iOS 6.1 and no such issues were noticed in that. While the iPhone 5 running both the iOS version 6 and iOS version 6.1 has shown the same signs and display issues.
The software of the devices can certainly not be proved as the culprit for this issue. But it is still not known as the problem persists in a handful of devices or all across the iPhone users.
If the problem is at hardware level, then it's just a matter of time before its starts showing up on other devices as well or it might not. Apple has not yet officially commented on the situation and a reply or some response in this regard is awaited. But more importantly, will Apple recall the iPhone 5 models already available in the market due to this region?