As we continue to navigate the technological frontiers of the 21st century, drones are becoming an integral part of our evolving digital landscape. Today, we are presenting an interview with Uday Dodla, Senior Director, Automotive Business Development, Qualcomm India. Qualcomm, the global titan renowned for its trailblazing advancements in wireless technology and semiconductors, has focused its innovation lens on the rapidly expanding drone industry, exploring new horizons and pushing boundaries. 
Today, we delve into Qualcomm's vision for drones, their role in shaping the future, and the exciting projects that lie on the horizon.
Can you share any notable progressions in the use of drones in important industries in India?
The convergence of AI, ML, IoT and automation in drones is paving the way for smart solutions that are ready to impact a line of sectors. Drones can inform and improve farm operations in many ways, including accurate location mapping for identifying fertile areas. Several examples of drone technology are already in use, and use cases are being explored.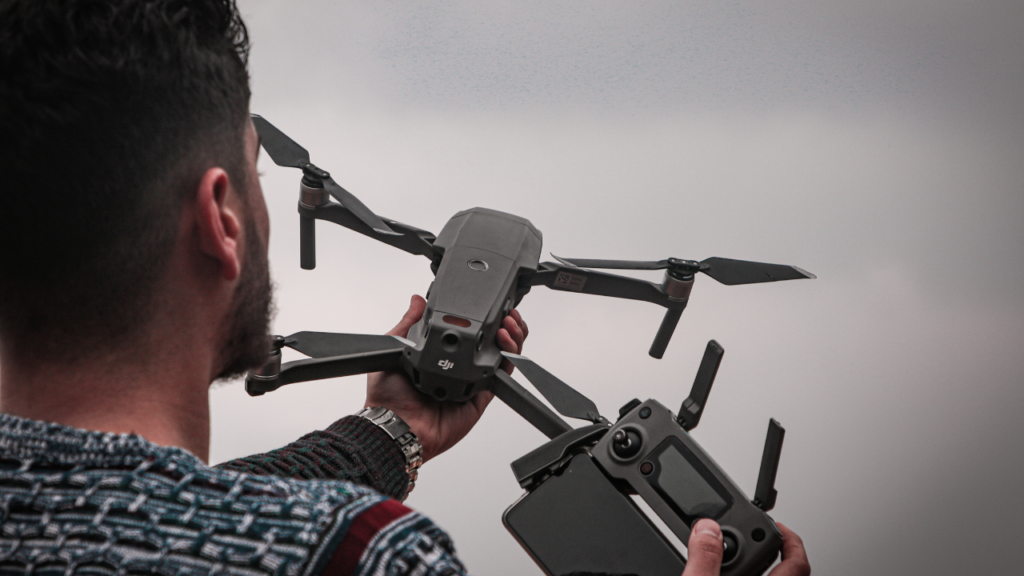 In infrastructure and logistics, drones are being used for deliveries. Smart cities and urban planners will also find uses for the smart sensing capabilities of drones and monitoring infrastructure that is difficult to access by personnel. Drones equipped with GPS technology are already being used to augment search-and-rescue operations during disasters, enable faster delivery of medicines, and aid in remote locations.
They are also finding use in security and surveillance by virtue of their ability to cover large areas and capture high-quality images and videos.
In India, how has drone technology improved productivity, efficiency, and cost-effectiveness in the industries that have implemented it?
Drones are finding purpose in increasing industries and sectors, including oil and gas, telecommunications, power, agriculture, transportation, construction, entertainment, defence, and more.
The primary applications are geospatial mapping, data collection, and the automation of tasks in certain areas, processes or situations that are difficult or dangerous for humans. Drones offer vision-as-a-service in cases where vision and visibility are crucial. Public safety and emergency services will especially see increased drone applications in the coming years. 
There's a lot of innovation happening in this space. For instance, TechEagle Innovations, the startup that won the Qualcomm Design in India Challenge 2022, is working on an AI/5G-enabled on-demand drone delivery airline for saving and improving lives.
What are the main obstacles preventing the broader implementation of drone technology in various Indian industries?
Operating drones safely and precisely requires special training, but there currently needs to be more such training facilities. There is an opportunity to address this need at the college level and include drone technology in higher education.
Unauthorized drones are yet another major concern, as they pose a serious risk to privacy and safety. There's a need for regulation to register and track drones and manage their usage. The other challenges are concerned with the procurement of batteries, motors, propellors and airframes required to build drones. Addressing all these challenges is essential for leveraging the potential of drone technology to the fullest.
The drone industry in India is poised for strong growth, backed by the government's policy incentives and the emergence of startups focused on deep tech.
How has integrating drone technology in agriculture impacted crop monitoring and precision farming practices?
Drones have shown great potential for enabling precision farming by virtue of their ability to provide real-time reports and visuals of farm conditions and environmental conditions. For example, in Brazil, under the Qualcomm Wireless Reach program, the Qualcomm Snapdragon Flight drone platform and other connected technologies are being used as part of a Drone Technology Development program for Precise Agriculture that aims to provide accurate, real time agricultural intelligence to farmers, enabling them to reduce environmental impact and increase crop yields.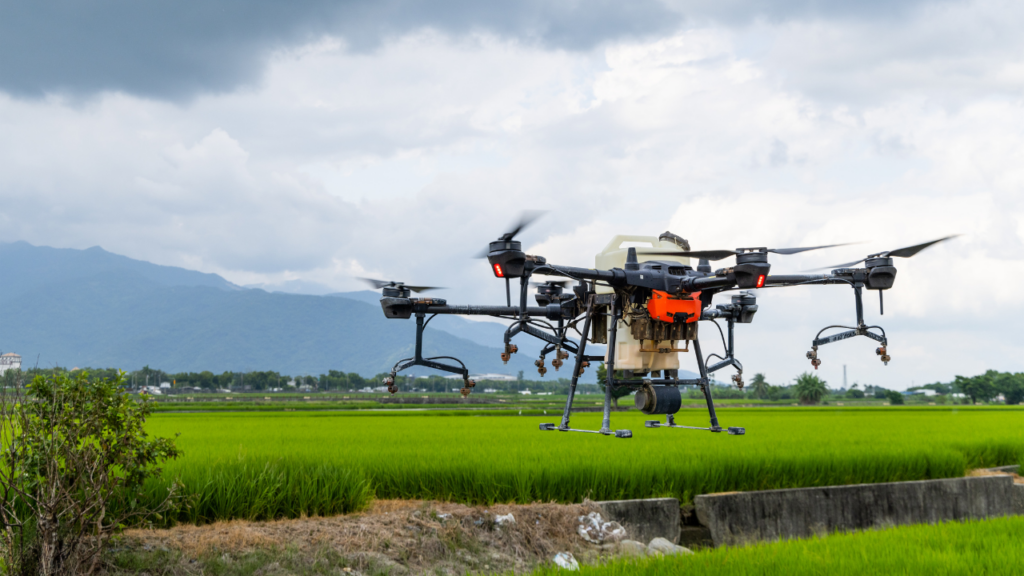 In India, this type of data collection and analytics will enable farmers to identify areas in their fields that might be facing crop disease, pest infestation, water stress, nutrient deficiencies, or environmental damage – all this with great accuracy.
What role should the government and industry stakeholders play in promoting drone technology in India's economy?
An EY-FICCI report stated that the drone industry could significantly boost India's manufacturing potential to approximately USD 23 billion by 2030, thus contributing to the bigger target of becoming a USD 5 trillion economy. The government, too, has acknowledged India's potential to become a global hub for drone manufacturing.
To get there, two things are essential. The first is a robust regulatory framework that ensures safety, security, and privacy while encouraging the development of new technologies and use cases. The other is collaboration and partnerships between the concerned stakeholders in the private sector and between the private sector and the government.
Drone technology is among the many areas that Qualcomm is supporting through its programs. The Qualcomm Design India Challenge, which Qualcomm conducts annually in collaboration with Nasscom and Startup India, is one such initiative. Our investment arm, Qualcomm Ventures, has been investing in advanced technology startups since 2000. One of these investments is ideaForge, a company that develops high-performance customizable drones for defense, homeland security, and enterprise applications. 
Public safety and emergency services will especially see increased drone applications in the coming years. 
What are your thoughts on the future of drone technology in India? Are there any upcoming trends or advancements that you predict will have an impact on the economy?
The drone industry in India is poised for strong growth, backed by the government's policy incentives and the emergence of startups focused on deep tech. According to the Ministry of Civil Aviation, the industry will generate an estimated INR 12000-15000 crore turnover by 2026.
We see a strong possibility of drone-as-a-service (DaaS) models emerging in India, as they will allow enterprises to explore a multitude of services irrespective of their infrastructure investments. Drones can also be deployed as transmitters to provide long-range Wi-Fi beyond line of sight and to enable networks in areas without towers. There are also drone applications for consumer use and recreational purposes.