We have had a wave of low cost tablet PCs and Android smartphones, now it seems that the time for micro PCs based on Android is coming up. These devices use a TV screen or computer monitor as display. The pricing currently starts at $48 (Rs 2,500) but unfortunately the prices in India are still very high.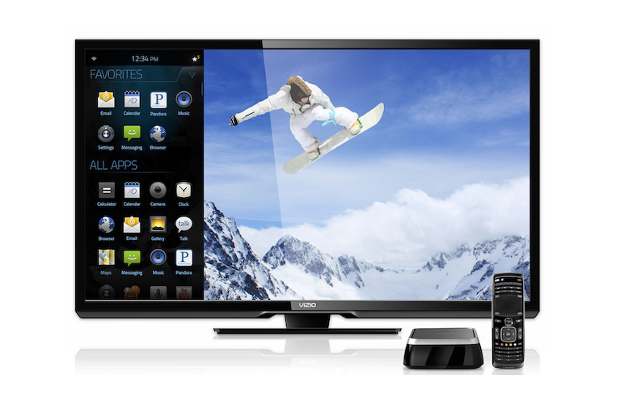 We hope that Indian brands will soon bring these mini PCs to India at an affordable price, just the way they did with smartphones and tablets. In the meanwhile you can have a look at some of the devices that you can get shipped through eBay (apart from the three devices sold in India officially). You can also ask your friends abroad to help you get these.
###PAGE###
Razor Bee (Rs 2,999)
The Razor Bee smartTV upgrader is a box shaped device that is based on Android 2.2, and comes with an ARM Cortex A8 processor and 256 MB RAM. This product is being sold by a Hyderabad based manufacturer.
It comes with a touchpad based remote, allows web browsing, Youtube video playback, quick and TV-friendly search, and plays media from USB or SD cards.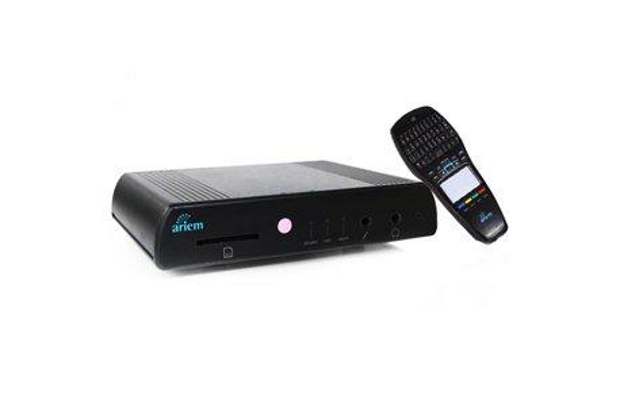 It comes with DLNA player that allows DLNA enabled mobile phones, tablets or PCs to push music, photo and videos to the TV.
On the down side the box doesn't have WiFi connectivity, though you can attach a WiFi router. It comes with two USB ports that can be used to attach a webcam, keyboard etc. However, it doesn't support 3G dongles. The connectivity is through an RJ45 jack for internet. It also has a 3.5 mm jack for a mic and headphone.
The box is priced at Rs 2,999 and some of the sites are offering basic mobile phones free from Micromax and Olive. Only three months warranty is offered for this box.
###PAGE###
Google TV Cloud Stick (Rs 5,045)
This is a very neat pen drive shaped device that you can plug into the TV's HDMI port (in case your TV doesn't have an HDMI port, this is not for you); and here you go, your TV starts running Android 4.0 with full access to Google Play store. You can even stream video from your PC over WiFi.
The dongle gets 4 GB internal storage. Unfortunately there is no external storage option. For attaching a keyboard or mouse you have a full USB port. There is no battery in the device and therefore you will have to keep the charger attached all the time, but then that's alright since it's not a mobile device anyway.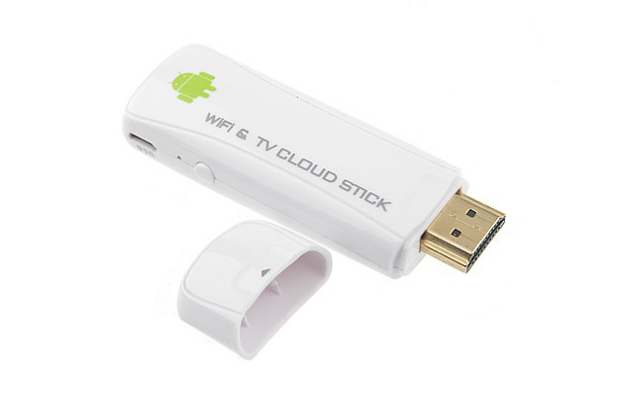 This cloud stick supports full HD playback and almost all the popular file types. It also supports cloud storage like Dropbox and streaming of media.
In terms of hardware you get a 1 GHz processor, 512 MB RAM, and 4 GB memory. There is no keyboard or mouse in the box. Though it is a very useful device, unfortunately it is costly due to it being imported by the seller. Otherwise, it is a $48 (Rs 2,500) device only.
###PAGE###
Portronics Limebox smart (Rs 6,999)
This smartTv box comes with full one year warranty and is based on Android 2.3. It has a 1.2 GHz processor, 512 MB RAM, 4 GB internal memory and up to 32 GB through SD card. You also get WiFi support and an RJ45 jack for internet connectivity.
In terms of ports you get two USB, 1 HDMI, and three audio out jacks (you can therefore connect 5.1 speaker systems). You can also attach a USB pen drive, or hard disk for storage.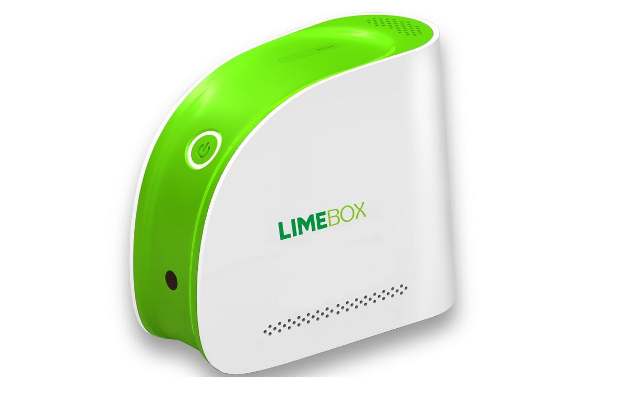 Because it's meant to be used with your TV or any other large monitor, the UI has been greatly modified from the stock Android interface. There's no lock screen, menu screen, multiple home screens or any of that – just one simple screen with folders. There's media, internet TV, browser, game, apps and settings on the front screen with each of them housing their respective widgets.
Limebox comes in white and lime colour combinations and is a good looking piece of hardware. It is a good buy considering that it comes with full warranty. However, we think it is overpriced at Rs 7,000, given that similarly specced tablets are priced at the same level and additionally get battery and a screen, both of which are among the costliest components of the tablet. But if you really want it to be attached to the TV all the time, it is better than a laptop attached using an HDMI cable provided that you get a user interface designed for TVs, and also many ports which are not there in any tablet (like the RJ45 port which allows you to connect wired broadband).
###PAGE###
Internet TV Box (Rs 4,490)
This internet TV box being sold on eBay comes with a 1.2 GHz processor coupled with 3D GPU and 512 MB DDRIII RAM. It is based on Android 2.3.
You get 4 GB internal storage, WiFi support, infrared remote (though you will need a keyboard for typing,) and also Bluetooth (which can be used for a wireless keyboard and mouse).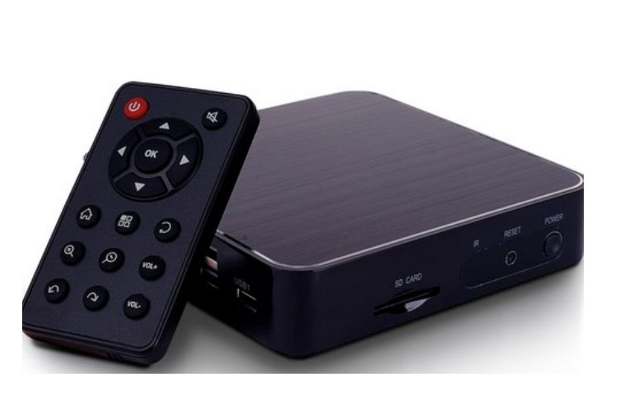 In terms of connection you get a USB port (which you can use for storage), an SD card slot, and stereo audio output jacks.
The box supports all major audio and video file types, and also Adobe Flash. The internet TV box comes with 1 year seller warranty and, at Rs 4,490, is the cheapest after Razor Bee.
###PAGE###
Amkette EvoTV (Rs 9,999)
This is the costliest smart TV box here and is made by Amkette, which was market leader of floppy drives (now floppy drives don't exist). The box is based on a modified version of Android 2.3 OS and comes with an Arm Cortex A9 processor coupled with Mali 400 GPU


It supports a USB keyboard, mouse, webcam and 3G dongle, and comes with an Evo Touch (wireless) remote, which works in the range of 10 meters and doubles up as a mouse so that moving the remote moves the cursor. There is also an Evo Touch function for on-screen control that offers motion sensors for games. The device has an inbuilt microphone for video conferencing and voice commands, and the remote works using universal remote functions for standard TV controls. There is also a 700 mAh battery for power backup.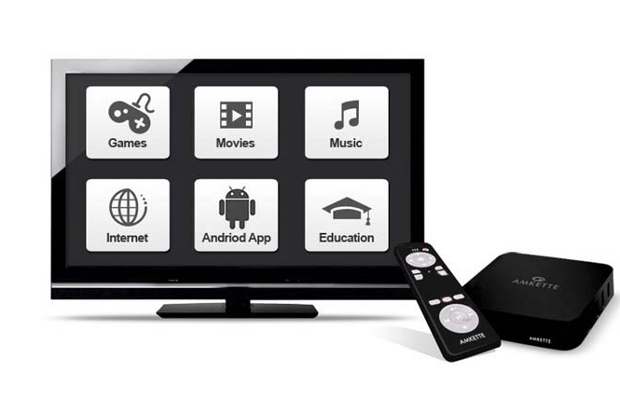 In terms of features the box is great but then Rs 9,999 doesn't really justify the purpose that it serves. The box comes with a 1 year warranty.