In an era marked by rapid technological advancements, connected vehicles are gaining popularity. As we hurtle into an age of digital connectivity, where our lives are intricately woven with the fabric of the internet, our cars are becoming more than mere machines. They are evolving into sophisticated data hubs on wheels, fundamentally altering how we drive, interact, and even think about transportation. We recently spoke to Anku Jain, Managing Director, MediaTek India, to know more about the subject. Here are the excerpts from the interaction.
How do you view the current state of AI integration in the automotive industry?
The automotive industry is experiencing a major transformation, with artificial intelligence (AI) offering a multitude of innovations aimed at enhancing both efficiency and safety on the road. Key technologies like machine learning (ML), natural language processing (NLP), and the Internet of Things (IoT) have played pivotal roles in driving these advancements. From Advanced Driver Assistance Systems (ADAS) to self-driving vehicles and from predictive maintenance to sophisticated autonomous navigation, AI is transforming the automotive sector in a way never imagined before.
AI is extending its reach across the entire automotive industry, including manufacturing, supply chain optimization, cybersecurity, as well as quality control and defect detection. Traffic management, an allied field, is also being overhauled by AI and IoT, offering features such as smart traffic management, traffic prediction and optimization, and intelligent transportation systems (ITS). With the unprecedented growth of 5G, Cloud, and IoT, the concept of Connected Vehicles is gaining popularity, boosting safety and efficiency in autonomous driving.
What do you consider the most significant breakthroughs in recent years?
Autonomous vehicles have the potential to transform the way people commute and transport goods completely. It has the potential to address the most pressing problems facing the automotive industry, like passenger safety, traffic management, road accidents, and, last but not least, carbon emissions. Also, as technology develops fully and reaches a wider population, it can bring enormous economic benefits by enhancing the mobility of people and improving business activities across all sectors, thereby contributing to the overall economy.
Globally, the growth of autonomous vehicles looks promising. Industry reports indicate that the autonomous vehicles market, which was valued at $76.13 billion in 2020, is projected to reach $2,161.79 billion by 2030, registering a CAGR of 40.1% from 2021 to 2030.
In your opinion, what are the major challenges associated with using/exploring AI in Auto?
There are a few concerns that need to be addressed, with security and data privacy as the top priorities. The security concerns in autonomous vehicles stem from the complexity of AI algorithms and the challenges involved in making them adaptable to real-time driving scenarios. This necessitates fool-proof testing and constant monitoring of AI systems.
Also, in the unfortunate event of an accident, there should be a system in place to establish accountability and address the consequences fairly.
Second, analyzing traffic or driver data can invite several ethical and privacy concerns as the process involves tracking driver information, location details, data from connected devices, and the like. However, this can be addressed with proper regulation like in any other industry. 
Already, the industry is working on such regulations. In the U.S., for example, the federal Driver Privacy Act of 2015 mandates that the EDR data may be downloaded only with the vehicle owner's consent, subject to certain exceptions such as court orders, vehicle safety research, or service or repair of the vehicle.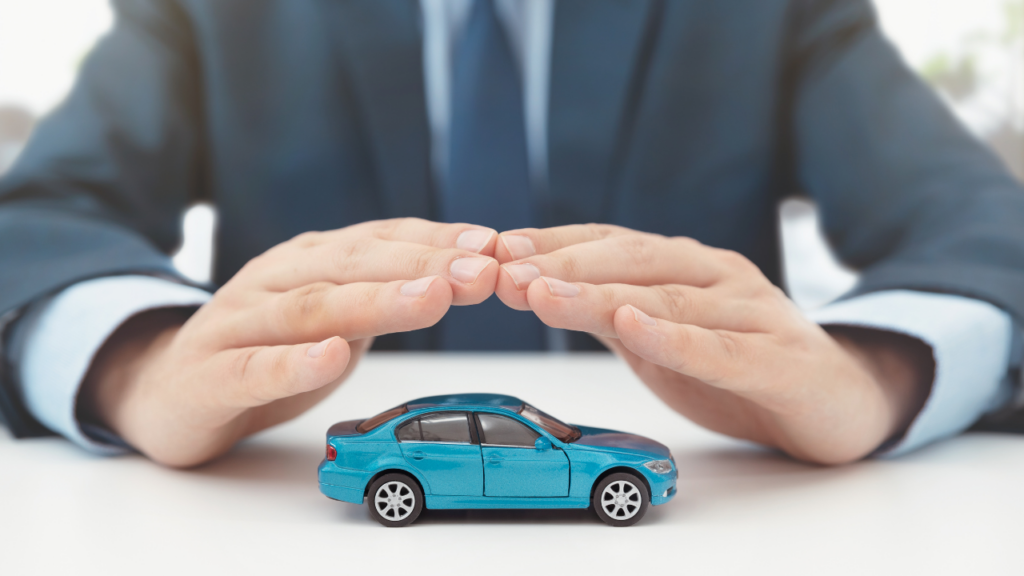 Autonomous driving is a prominent AI-driven advancement in the automotive sector. What are the key technical and safety challenges that need to be addressed before fully autonomous vehicles become a reality?
Autonomous vehicles use a combination of camera sensors, radars, and LiDAR to detect objects on the road. Their performance may be affected in adverse environments, leading to several risks, including accidents. However, leading companies are developing robust sensor solutions that can overcome such challenges. Advanced technologies such as 4D radar imaging, capable of operating in any weather and lighting conditions, are being explored. 4D radar can also accurately detect elevation, speed, and direction and sense targets behind other objects in the environment.
MediaTek has made noteworthy contributions to innovation in this field, offering cutting-edge automotive communication technologies based on 3GPP open standards in its Dimensity Auto Connect platform. These include MediaTek 5G NTN technology, 5G RedCap for improved performance compared to 4G, and 5G Sub-6GHz with Carrier Aggregation technology, providing extended range and multi-gigabit data.
Also, advancements in ML can create sophisticated algorithms that can predict challenging scenarios and guide the vehicle to avert mishaps. With rising concerns over safety in self-driving cars, governments across the world have mandated critical features such as lane departure warning (LDW) and automatic emergency braking (AEB) in new arrivals.
Concerns over cyberattacks need to be addressed on priority.
Major target areas include autonomous control systems, autonomous driving system components, and vehicle-to-everything communications. Although no significant recent events have been reported, it remains crucial to establish robust security protocols to safeguard the data processed within the vehicle and transmitted through the cloud.
Advanced Driver Assistance Systems (ADAS) have become prevalent in modern vehicles. What impact will ADAS have on road safety and the transition to autonomous vehicles?
ADAS features such as adaptive cruise control, pedestrian detection, driver drowsiness detection, lane-keeping assistance, automatic emergency braking, and blind-spot monitoring are designed to enhance road safety. The system alerts drivers to potential hazards and helps take corrective actions when necessary. 
As ADAS systems become more advanced, they have the potential to reduce the number and severity of accidents caused by human error. Many modern cars come fitted with advanced ADAS features, which many perceive as the steppingstone toward fully autonomous vehicles. As our trust in ADAS grows, it can pave the path for wider acceptance of fully autonomous vehicles. The data collected from ADAS can be harnessed to improve the functioning of the vehicle and, in turn, can lead to the development of more advanced and safer autonomous vehicles.
MediaTek's Dimensity Auto Drive forms the backbone of ADAS by utilizing the high-performance capabilities of MediaTek's AI Processing Units (APU), offering a scalable and comprehensive open platform for partners with intelligent assist and autonomous driving solutions. MediaTek's commitment to the automotive market extends to Dimensity Auto Components, providing reliable automotive-grade chipsets and components. These components incorporate advanced technology, including improved power management, support for flexible OLED screens, and precise vehicle positioning even in challenging environments like tunnels or satellite dead zones.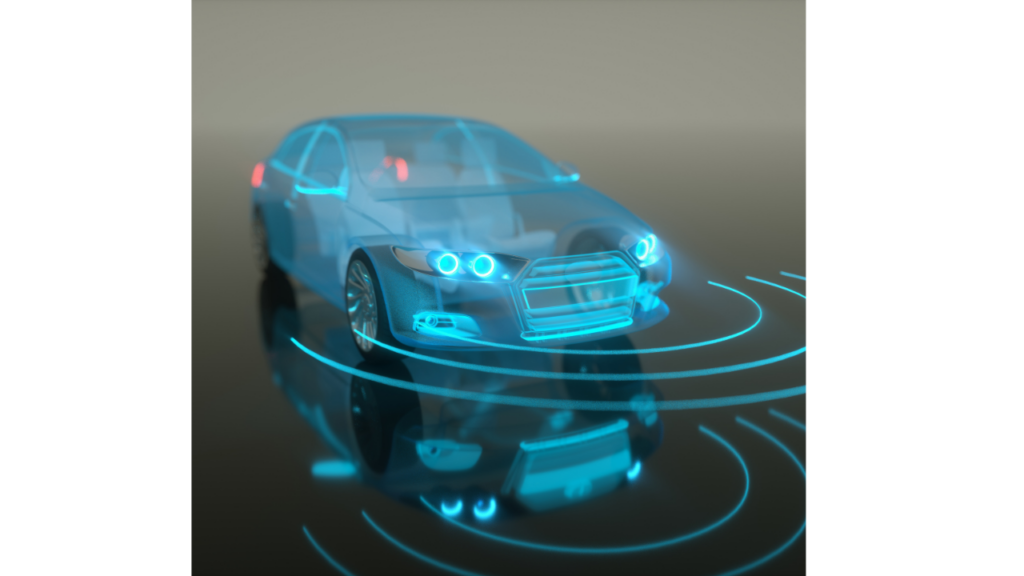 Natural Language Processing (NLP) and voice recognition technologies have enhanced in-car interfaces. How do you see these technologies evolving, and what potential applications do they have beyond conveniences, such as safety or accessibility improvements?
NLP and voice recognition technologies have significantly enhanced in-car interfaces, and their evolution promises further advancements and applications. For example, NLP could evolve into processing and understanding natural language more effectively, leading to more intuitive interaction with vehicles enabling drivers to converse with the vehicle in a natural tone without having to learn specific voice commands. It will also lead to several innovations like context-aware commands that can be used to locate a nearby fuel station, restaurants, etc.
Even further, it can help identify the driver's emotional state, such as stress, fatigue, and distraction, and respond accordingly, such as suggesting a break or adjusting the driving mode for a more relaxed experience. NLP and advanced voice recognition also find application in enhancing accessibility for individuals with disabilities, improving security through biometrics, enabling remote vehicle control through Voice commands and supporting hands-free operations of infotainment systems. With these, AI-driven voice assistants in cars may evolve into intelligent companions, offering proactive assistance and information based on the driver's preferences, calendar, and traffic conditions.