This morning I saw a deal in my mail inbox that sounded too good to be true; the sender was promising an Android phone from Acer with 3G, WiFi, 3 megapixel camera for just Rs 5,000.
While the deal was indeed true there was a catch, the model that was being sold was from old stock. And once I read the specs it was clear the deal was not as good as it sounded. The phone was based on Android 1.6 (the early version of Android) with a 416 MHz processor and just 256 MB RAM. Today, even the entry level Android phone from an Indian manufacturer comes with a 600 MHz processor and Android 2.2 or 2.3. So this phone though from Acer would be as good as throwing away those Rs 5000.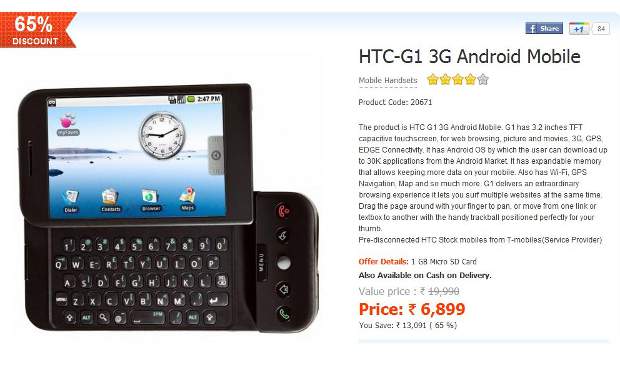 I prodded further and found that online retailers regularly do this to clear old stocks. While some of this old stock clearance gives you good value for money most of them are just waste of money.
Here are some example of the waste of money products Palm Centrio, iMate Ultimate 8150 Windows Mobile 6.0, Acer Mobile beTouch E130, HTC Magic.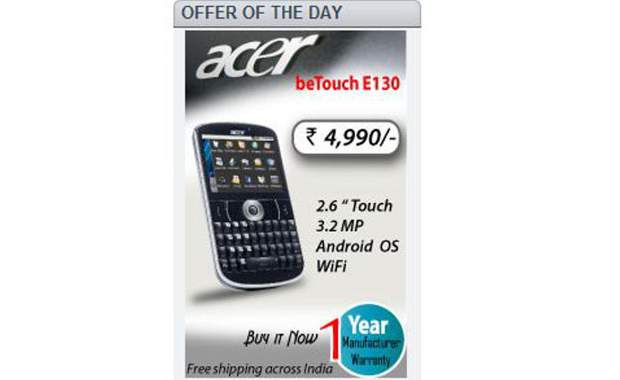 While these are just few examples, the practice is common amongst the online retailers. So how do you figure whether the product is a waste or a steal (good deal). Well just a couple of things will make it clear.
Operating system
The operating system that is alive is a good OS, a dead one makes the device dead as well. Android 1.6 is long dead, so is Windows Mobile (Windows Phone is the current OS), Palm OS and Danger OS.
Today these operating systems are useless without any support leaving the users with a device that can't be updated, you can't have new applications. In some cases you do not even get the basic services like mail, maps etc despite the hardware being capable. For Example Airtyme Flaunt, despite having GPS and Push mail facility, will not offer any of these functions because the OS which was cloud based is dead so you do not have the backup to support.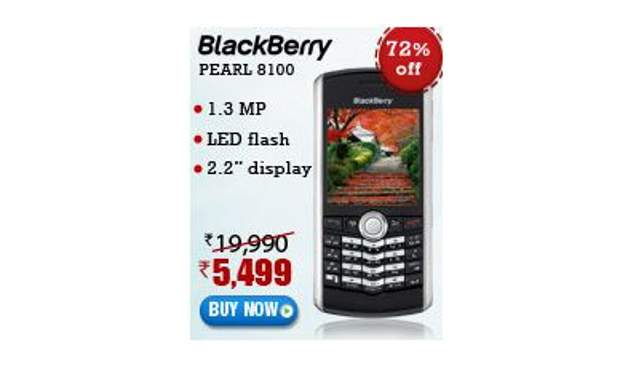 So steer clear of any of the above mentioned operating system based devices which are presented to you as new.
Hardware
Today the minimum standard for any Smartphone is 600 MHz processor, anything lower than that is not worth buying. Not only a slow processor makes the device very slow but also you cannot upgrade the device as new software usually demand powerful hardware to perform. For example, not all the Android 2.3 operating system based devices can be updated to Android 4.0 ICS which requires very powerful hardware.
Also look at RAM which should at least be of 256 MB. GPS, WiFi, and 3G are other key features that the phone should have to be relevant today.
Is the handset still available?
Search in the internet for the handset. If the device was launched more than a year ago but is not available in three or four online stores of repute, than this device's merit needs to be evaluated thoroughly before you make the purchase. Check if the upgrade for the handset was released.
For example an Android 2.1 update for an Android 1.6 device should be available online. Best way to do that is to visit the official site of the handset manufacturer and search for support.