We have got few phones targeted at elderly in India like the iBall Ashaan and Intex Vision. However, these phones are very basic and do not offer many features.
Doro, a Swedish company which is developing telecom products especially for seniors, has come up with an Android phone specially designed for elderly people and also a software for tablets.
The phone, called PhoneEasy 740, and the Doro Experience tablet software will be launched soon in the USA. Infact, for many of us who have got not so tech savvy mothers, this could be an ideal gift this Mother's Day.
The PhoneEasy 740, which comes with a skinned version of the Android 2.3, has a very simple user interface with big buttons and simple apps placed on the top.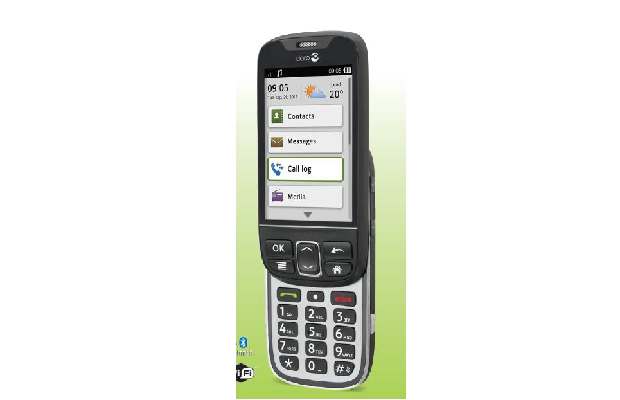 What is good is the fact that the phone is well placed even in terms of hardware with a 320×480 resolution bearing touch screen, 3G, WiFi, a micro SD memory card slot, Bluetooth 4.0 and a 5-megapixel camera.
There are several unique features of the Doro phone which includes HD voice, an app that uses the camera as a magnifying glass, an unusually powerful speaker, and a configurable panic button on the back.
The start screen of the phone has only four huge bars on the screen representing Contacts, Calls, Messages and Email. On scrolling down you get other options like a Web browser, camera magnifying glass app, and Doro's own app store.
The operation of the phone is through the touch screen or the cursor keys. Doro's app store, called Doro Selection, will initially have about 15 well-selected apps including news, banking, and transportation-related apps, and there will be a way to get arbitrary Google Play apps onto the PhoneEasy 740 too.
One of the best parts of this phone is the fact that someone else like Son or Daughter can remotely manage this phone. This interface allows remote management of the phone through a PC that let relatives set up and monitor the device from anywhere; they can remotely add and remove apps and can set up accounts. This is especially useful as most elderly people do not get to use most feature of the handset as they find it difficult to setup.
The company has also released a software that simplifies the interface of the Android based tablets. With this interface Doro has entirely replaced the standard Android interface with big, bold, simple icons. The Doro Experience on tablets can be set up remotely by friends and family with PCs, and even includes a simplified Facebook application so the tablet user can see photos and comments.
The good part is that it is not a hardware but a software, which means that it can be downloaded even in India. Though that hasn't happened yet, it is definitely a possibility.