Usually most Android smartphones and tablets come with a set of wallpapers and live wallpapers. They also allow users to use their own camera picture as a wallpaper but devices with Android 4.2 and higher versions also have the ability to shoot a video and use it as a wallpaper.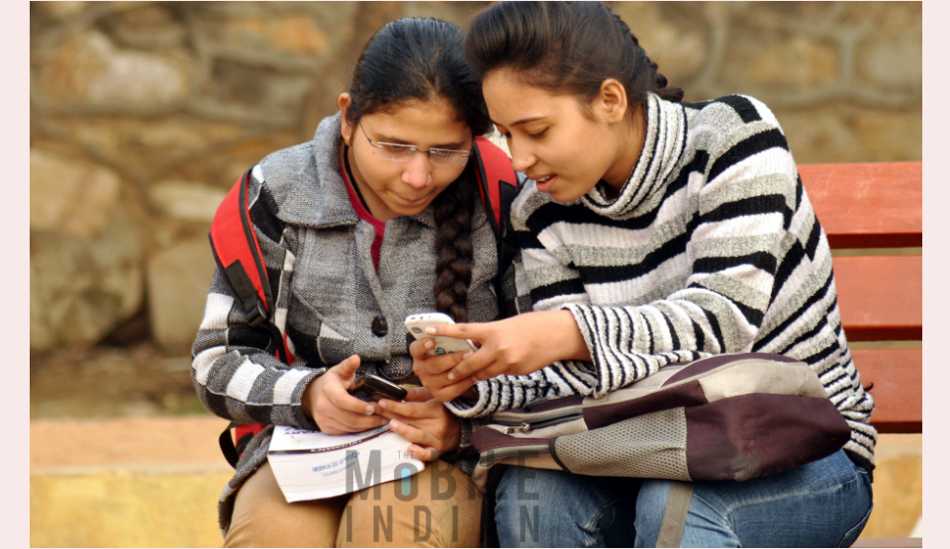 Here's how you can do it.
Step 1: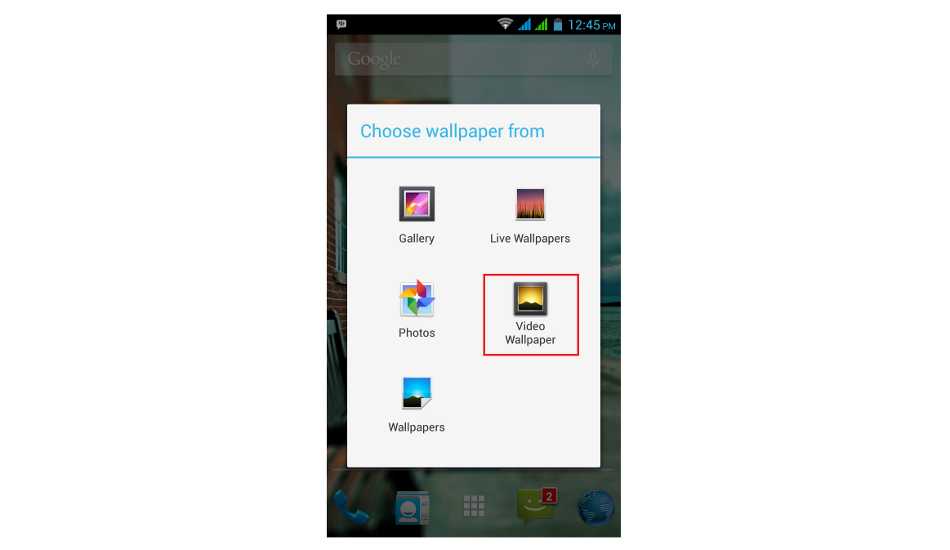 Touch and hold the home screen till the pop-up to change your wallpaper comes.
Step 2: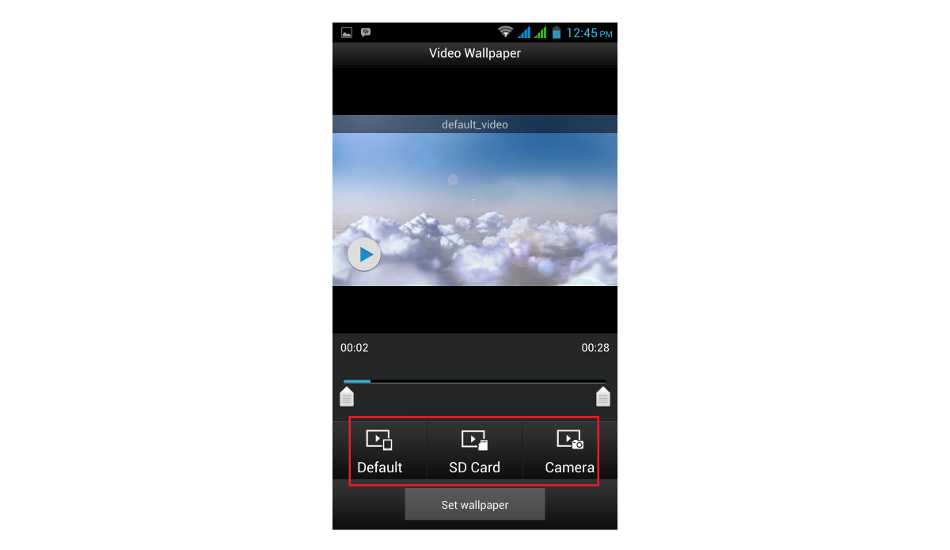 Then choose the video wallpaper option from it.
Step 3: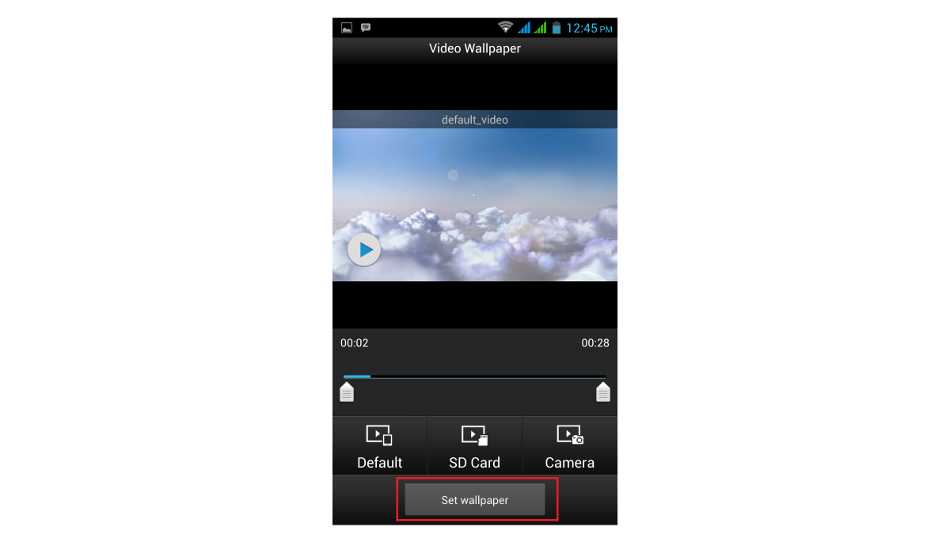 You will see three options in the video wallpaper section – Default, SD card, and Camera.
Step 4:
If you want to use the pre-installed video, select Default. If you have already a video, then choose the SD card option, else choose camera to shoot a fresh video and use it as a wallpaper. Once done, click the "Set Wallpaper" option to change the wallpaper.