Honor Holly 2 Plus has been hailed by most tech reviewers as one of the best smartphones under Rs 10,000. There are plenty of reasons for which it has been garnering so much praise. Despite having an affordable price tag of just Rs 8,499, the Honor Holly 2 Plus offers top-end features.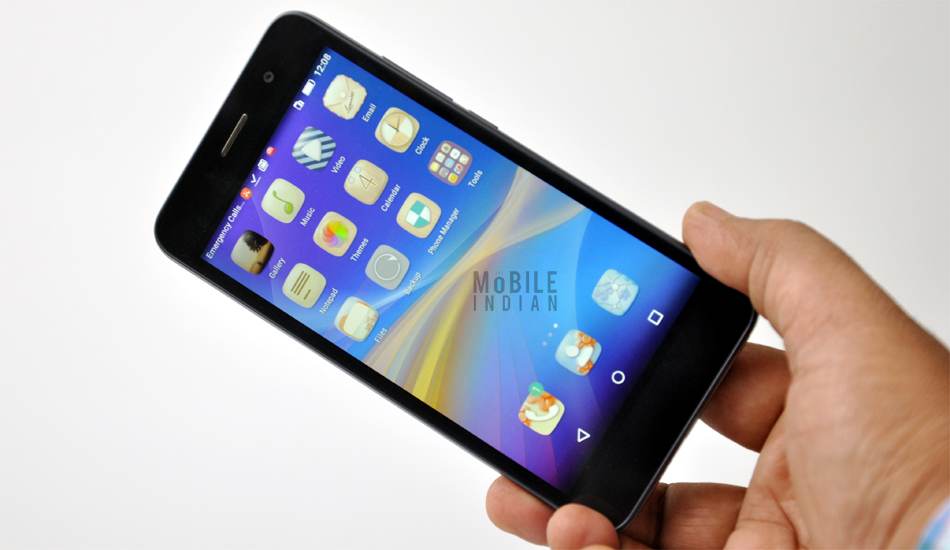 So let's check out what top five features make the Honor Holly 2 Plus so special.
Gorgeous Looks
Most smartphone manufacturers, in order to cut costs, compromise a lot with the design of their smartphones. So though their smartphones look great on paper, they feel inferior in real world usage due to their poor quality body material and design.
But the Holly 2 Plus is carefully designed; it has premium looks and at the same time it is quite sturdy as well. The phone is encased in a slick frame which is only 6.5 mm thin and hence, it offers great grip. It has a metallic look and feel. Its rear panel is made of 5176 microcosmic planes which when seen under different light conditions produces different textures.
Superb Processor
The gorgeous Honor Holly 2 Plus has a 64-bit quad core processor that can run at up to 1.3 GHz clock speed, thus allowing the phone to run faster and handle several tasks at a time. Assisting the phone is huge 2 GB RAM that makes sure that your phone won't slow down even while switching between apps.
So if you are a gamer, then look no further; the Honor Holly 2 Plus is just the right device for you.
Camera
Another highlight of Honor Holly 2 Plus is its cameras – it has a 13-megapixel rear camera and a 5-megapixel front camera. The auto focus rear camera has F2.0 aperture while the front camera has got an f2.2 aperture. The cameras are quite fast and can capture images in just 0.8 seconds which is not at all common to phones under Rs 10,000. Besides, the Holly 2 Plus has 10 level smart skin function, panorama modes etc. There is an LED flashlight in the back panel as well that allows the cameras to take well-illuminated pictures even in darker environments.
Battery
This is the USP of the Holly 2 Plus. Unlike its rivals which are armed with small batteries of 2000 or 3000 mAh, the Holly 2 Plus has a really huge 4000 mAh battery. Due to this huge battery, the phone delivers two days of battery backup.
The huge 4000 mAh battery has the backing of smart technology as well. The Honor Holly 2 Plus actually has SmartPower 3.0 technology which saves over 30 per cent of energy and it allows the phone to run for 20 hours with just 10 per cent battery!
What's more, the phone can be charged quickly thanks to its Quick Charge technology and its 2A charger. To be specific, the Holly 2 Plus in just 10 minutes of charging gains enough power to run for three hours!
The Honor Holly 2 Plus has Reverse Charging technology as well. This allows the phone to be used as a power bank. So you can charge your other phones and tablets through Holly 2 Plus.
4G Connectivity
Last but not the least is connectivity. Whether you're on CDMA, 4G LTE, 3G or 2G, the Honor Holly2 Plus offers premium connectivity options without any signal loss. Both the SIM slots are compatible with 4G and CDMA although only one selected SIM with network data is able to receive 4G or 3G or CDMA data at a time.
It has Bluetooth 4.0, WiFi (b/g/n), WiFi Direct, WiFi Hotspot, micro USB port and GPS with AGPS and GLONASS as well.