The term "Chinese mobile" has long since held negative connotations. If you really think about it, which phone in the world is not Chinese? Apple manufactures in China, and the same applies to Samsung, LG, Microsoft, BlackBerry, Sony, Motorola, Lenovo and so many others. There are some firms such as Huawei, that have years of manufacturing experience, and then there are upstarts such as Xiaomi, who suddenly come into the fray out of the blue. Let us have a look at which brand will be by your side into the sunset.
Company History
Huawei, is a telecommunications multinational, founded 28 years ago. They specialise in the manufacturing of telephone network equipment. Huawei, valued at over $46 billion, initially sold phones through mobile operators, as they had close relations with the service providers, but gradually they have taken to setting up their own distribution network in each of their markets. Today, they primarily operate in the budget premium and above category, with products such as the Honor 6, Ascend P7, Honor 6 Plus, etc.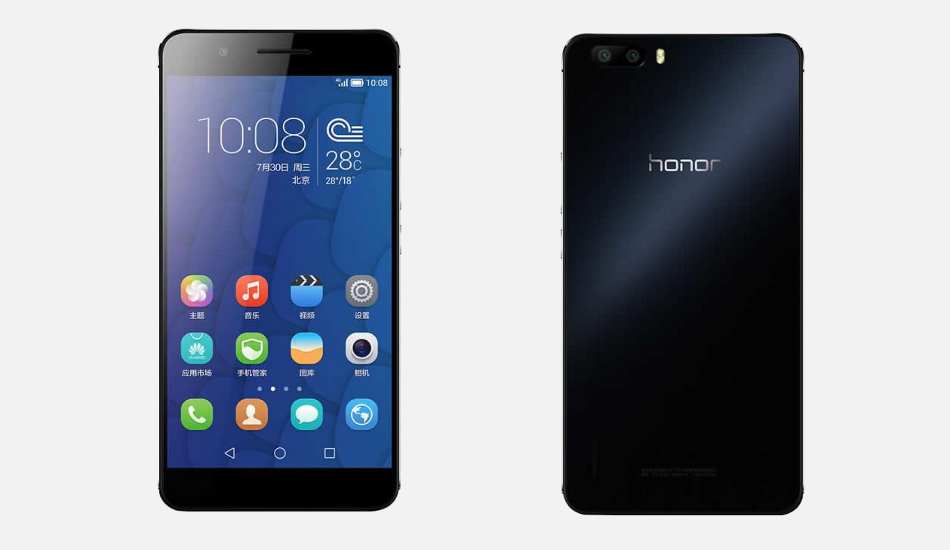 Xiaomi, founded just about 5 years ago, markets itself as a mobile internet company, seeking to build an ecosystem with Mi smart phones at the center of it. Xiaomi has been using their much hyped MIUI, which seems like an iOS knockoff. Within a short span of time, Xiaomi has entered numerous markets and has a confusingly large product portfolio. They seem to operate in every mobile phone category. Xiaomi's marketing only consists of creating artificial dearth of products, and selling them in their trademark flash sales, where no one seems to be able to purchase anything.
Product Portfolio
Huawei, apart from their telecommunications equipment, sells smart phones. The Honor Holly, Honor 4x, Honor 6, and Honor 6 Plus and so on. The engineering background of the firm really stands out in the Honor 6 and 6 Plus, as they have developed their own processing units to surpass those available in the market. Honor 6 Plus has the honour of having developed the first dual-parallel camera phone.
Xiaomi has a few (supposedly) hugely successful mobile phones, such as the Redmi 1S, and the Mi3 in India. They launched the Mi4 here six months after its launch in China. Apart from mobile phones, Xiaomi has a vast product portfolio that we in India have no news of. Products such as MiWiFi, MiTV, MiBox, MiCloud, MiTalk, blood pressure monitors, air purifiers, webcams, cameras, and strangely, weighing scales! With a product portfolio with such staggering disarray, it is difficult to understand where exactly Xiaomi wishes to focus.
Consumer Care
Customer service is one of the most important aspects of any business, and mobile phones are no different. It is very easy to gauge the commitment of a brand to their loyal customers when you see how many service centres they have. Huawei has over 150 authorised service centres across the country, while Xiaomi has under 70 service centres across the country. For a company that claims to have sold a million devices in 5 months, this is a real hash job. Additionally, there have been numerous disgruntled people on social media who have rubbished Xiaomi's claims of having sold a million devices, as many have collated data from news sources (which originated from either Flipkart or Xiaomi) and figured out that Xiaomi has sold approximately 400,000 phones, which is 600,000 short of a million. While it is difficult to believe all and sundry on this matter, the sheer magnitude of the difference in figures makes one doubt the authenticity of all.
Future
The future of Xiaomi in India looks bleak, as the Delhi High Court banned it from selling phones as they are suspected to be violating Ericsson's patents (the case is still pending). The Indian Air Force has also stated that Xiaomi phones are a national threat as they send personal data to an agency of the Chinese government. Outside of India, Xiaomi was fined by the Taiwanese Fair Trade Commission for selling fewer phones than advertised, and some of their services were blocked in their home country of China for regulatory violations.
While it seems like thanks to the accelerated growth of Xiaomi, Huawei will be left trailing behind. But it is a difference in approach that counts. Xiaomi is treating everything like a sprint, while Huawei has the sustenance power needed to last this marathon. Huawei is currently the largest telecommunications equipment manufacturer in the world, and it aims to replicate that success with Honor.