Huawei's Honor has garnered a lot of goodwill, ever since its birth, for its smartphones which offer high-end features at affordable prices. But unlike its competitors, its phones are carefully crafted and tested thoroughly to offer an enriched and consistent performance. The Holly 2 Plus is one such device that speaks volume about Honor.
The Holly 2 Plus stands out in the crowd with its superior design and premium features. For instance, let's compare it with the Samsung Galaxy Grand Prime 4G which is available in the market for Rs 8,850 (official price tag) while the Honor Holly 2 Plus has a price tag of Rs 8,499.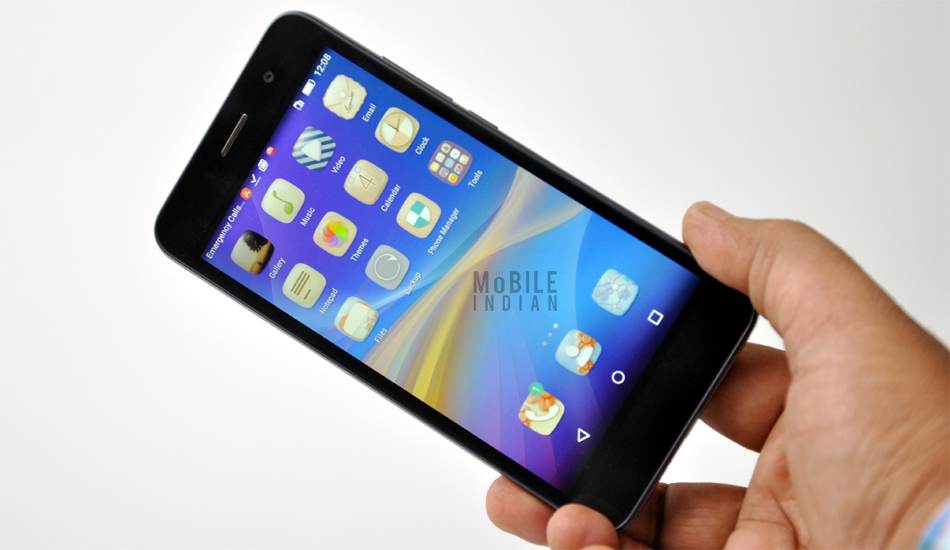 To start with, the Samsung Galaxy Grand Prime 4G has a 5-inch touchscreen with qHD or 540×960 pixels resolution while the Holly 2 Plus has a 5 inch IPS LCD display with much better high definition resolution.
Both are based on Android Lollipop operating system as well as quad core processor but the processor of Honor smartphone has slightly higher clock speed of 1.3 GHz against 1.2 GHz speed of the Prime 4G.
On top of that, the Honor Holly 2 Plus has huge 2 GB RAM against paltry 1 GB RAM of the Samsung smartphone. The Honor phone has also twice the amount of internal storage – 16 GB compared to 8 GB internal memory of the Samsung handset. Also, note that the Honor Holly 2 Plus also offers a micro SD card slot as the Samsung handset of 128 GB capacity.
But the advantage of Holly 2 Plus doesn't end here. The best thing of Holly 2 Plus is its humongous battery – a 4000 mAh unit. Due to this huge battery, the phone delivers two days of battery backup. So no more compromises. The Honor Holly 2 Plus also has SmartPower 3.0 technology which saves over 30 per cent of energy and it allows the phone to run for 20 hours with just 10 per cent battery! The Honor Holly 2 Plus has Reverse Charging technology as well. This allows the phone to be used as a power bank. So you can charge your other phones and tablets through Holly 2 Plus.
On the other hand, the Samsung Galaxy Grand Prime 4G has just a 2600 mAh battery and it does not have reverse or fast charging technology.
The Honor Holly 2 Plus is also a much better camera phone than the Samsung Grand Prime 4G. The Honor smartphone is armed with a 13-megapixel main camera and a 5-megapixel front camera while the Samsung phone has an 8-megapixel rear camera and a 5-megapixel secondary camera.
In the connectivity department, the Honor Holly 2 Plus also has plenty of options that include dual SIM, 4G connectivity, Bluetooth 4.0 LE, WiFi (b/g/n), WiFi Hotspot, WiFi Direct, micro USB 2.0 port and GPS with AGPS and GLONASS.
Needless to say, the Honor Holly 2 Plus is a terrific smartphone in the budget segment. From a gorgeous display to a powerful processor to battery and cameras, it is enticing in all segments. It towers above its competitors thanks to its high-end features and performance which is proved again in this article.