Huawei's Honor series of phones has brought to us a number of wonderful phones, which offer great value for money. Its latest offering, the Honor 6 Plus too offers high end hardware and software for just Rs 26,499. Infact, many have even compared it with the most renowned phone in the world, the Apple iPhone 6 Plus, which has a price tag of Rs 50,000 plus.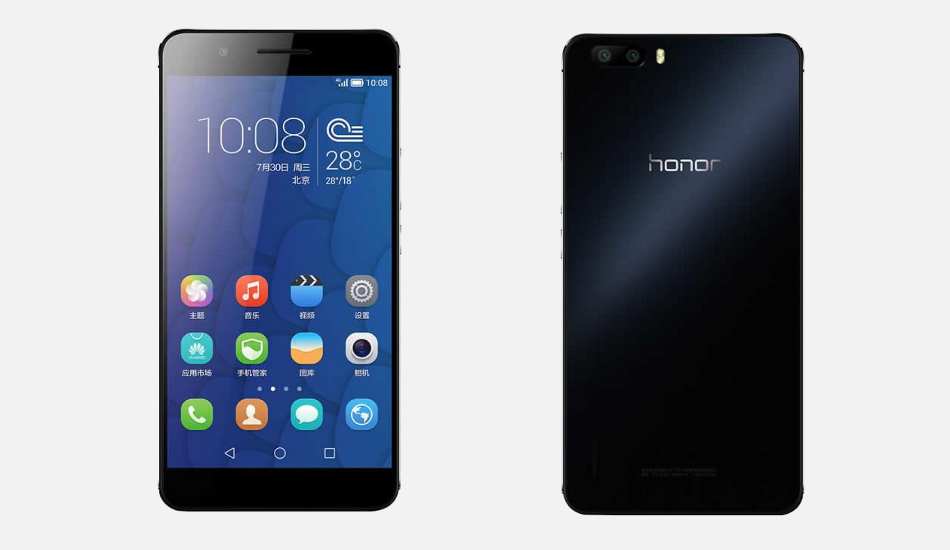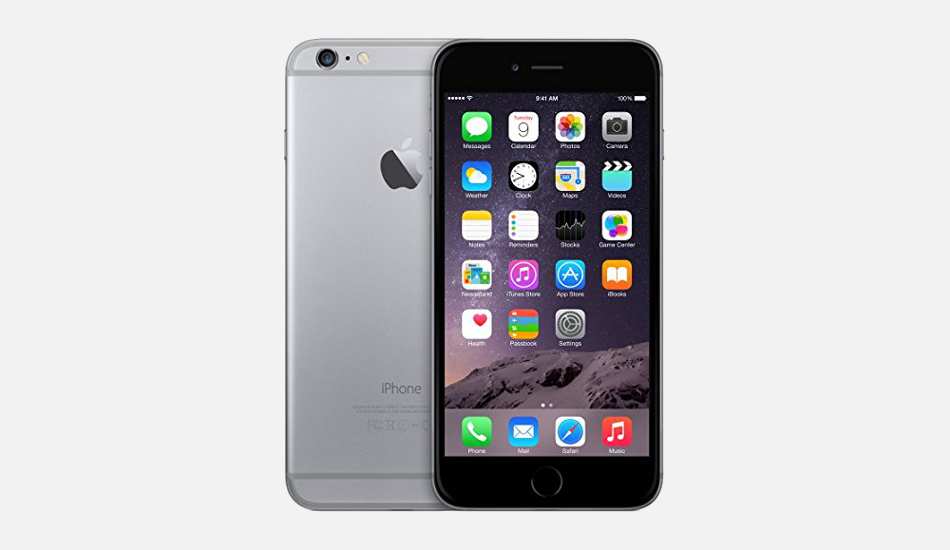 Here is a feature wise comparison of the two phones which will make it amply clear why the Honor 6 Plus makes a smart choice.
Size Matters
Now, let's stick to the facts. The Honor 6 Plus is 150.5 mm tall, 75.7 mm wide and just 7.5 mm thin. The Apple iPhone 6 Plus, which too has a 5.5 inch screen like the Honor 6 Plus, is much taller (158.1 mm) and wider (77.8 mm) but is a bit sleeker (6.22 mm). Also, the Honor 6 Plus is lighter than iPhone 6 Plus (172 grams).
So comparatively, the Honor 6 Plus (165 grams) is much more compact and thus easy to handle.
But there is much more than just the statistics. The Honor 6 Plus's back design is the perfect combination of technology and nature. In fact, its rear shell is made of glass fiber which is at par or even stronger than military helmets.
The combination of glass and metal makes it an absolute eye-candy and thus is perfect for the style-conscious.
Display
The Honor 6 Plus has a 5.5 inch as the Apple iPhone 6 Plus. The Huawei smartphone also offers the same full HD (1080 x 1920 pixels) resolution as the Apple handset. What's more, even the Honor 6 Plus's display has been made with the same IPS technology as the iPhone 6 Plus.
So despite the huge difference in price, the Honor 6 Plus offers the same high end display as the Apple iPhone 6 Plus.
Processing Muscle
The Honor 6 Plus is truly a gamer's dream device. It comes equipped with the Hisilicon Kirin 925 chipset that comprises of an octa-core processor clocked at 1.8 GHz and huge 3 GB of RAM. The figures itself account for its muscle power. With the eight cores and plenty of Random Access Memory, the phone is more than capable of handling the best of games available for the Android devices and can simultaneously handle several tasks with ease.
On the other hand, the Apple iPhone 6 Plus offers a dual core processor that has maximum clock speed of 1.4 GHz and just 1 GB of RAM.
Storage
The huge display and powerful processor of a smartphone comes to a naught if it doesn't have sufficient storage. With ever increasing size of applications, especially games, sufficient internal memory is becoming a necessity. Also, today most of us like to store our library of songs and movies, whose size amounts to several GBs, in the phone itself for entertainment on the go. Thus memory is a very important aspect that you should give due thought while purchasing a smartphone.
The Honor 6 Plus in terms of storage is the best you can have currently. First of all, it offers superb 32 GB of internal storage and on top of that it has an expandable storage slot that can further accommodate a micro SD card of up to 128 GB.
On the other hand, iPhone 6 Plus comes in 16, 64, and 128 GB storage variants and none of them have expandable memory. So if you buy the 16 GB version of iPhone 6 Plus that costs around Rs 53,000 at the time of writing, you will have just around 13 GB of memory.
Battery
Even in the battery segment, the Honor 6 Plus has better figures than the Apple iPhone 6 Plus. The Huawei smartphone has a 3600 mAh battery, while the iPhone 6 Plus has a 2915 mAh unit. The Honor 6 Plus also has a lot of battery saving features for you to keep using the phone throughout the day without worrying about charging it.
Camera
In camera section too, the Honor 6 Plus is quite unique. First of all, it has dual 8 megpixel camera sensors on its rear cover which is infact world's first rear camera with bionic parallel dual lens. Dual lens allows more light and thus helps capturing sharper pictures. The features of this camera are at par with an SLR camera.
Its SLR-grade ISP technology and software algorithms allow the phone to capture shots of 13 megapixel resolution and offers super-fast auto-focus at just 0.1 seconds. The Huawei Honor 6 Plus also offers an 8 megapixel front camera for the selfie lovers.
The iPhone 6 Plus has an 8 megapixel rear camera and a 1.2 megapixel front camera.
Connectivity
The Honor 6 Plus has plenty of connectivity features as well, starting with two SIM card slots in which you can use 4G SIM cards to surf internet at speeds of 100 Mbps. Else, you can anyway use 3G SIMs. There is also WiFi in the phone for internet access. You can use its WiFi Hotspot feature to create a WiFi zone in your home or office. For file transfer, you have Bluetooth 4.0 and a micro USB port in the Honor 6 Plus. It has WiFi Direct feature as well.
The iPhone 6 Plus meanwhile is a single SIM phone and offers 4G, GPS, Bluetooth 4.0, WiFi, and WiFi Hotspot, but no DLNA.
The Honor 6 Plus offers GPS with A-GPS, GLONASS and Beidou for accurate navigation while the Apple smartphone has GPS with A-GPS and GLONASS.