Buying a smartphone below Rs 7,000 requires more care than buying a smartphone that costs Rs 20,000 or above. In the upper range even the bad ones will not be as bad, but in the entry level category you can get stuck with phones that won't work for you because they have too little in terms of hardware to be able to work smoothly, or they simply have very poor implementation. So the first thing that you need to do is not to buy an Android smartphone with less than 512 MB of RAM. Don't buy a phone with a very small battery (we will soon give a matrix to decide on the size). However, generally speaking 1450 mAh is what you need if you are considering a 4 inch device; 1250 in case of any Android phone. We have made some selections for you, which we think are the best phones south of the Rs 7,000 price point. We have not taken really entry level price points in consideration and will address those separately later.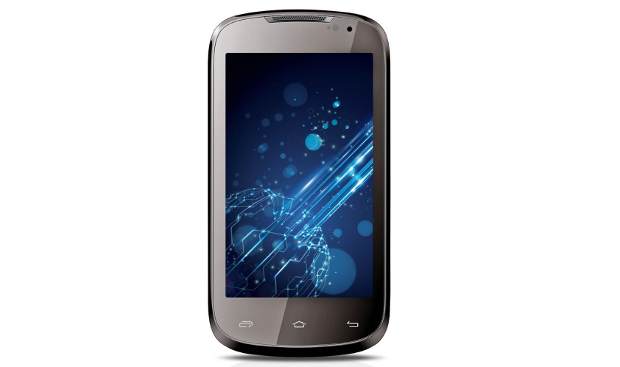 Xolo A500 (Rs 6,500)
Xolo has created a name amongst Indian brands as a quality conscious brand, and is know to deliver among the best performances for the money. So we have chosen the very entry level phone from its portfolio the Xolo A500, (not to be confused with X500). The dual SIM phone comes with a 4 inch display with WVGA, 480 x 800 pixel resolution and 1 GHz dual core Qualcomm Snapdragon processor coupled with 512 RAM and 4 GB ROM. The phone is currently based on Android 4.0, but Xolo has said that it will upgrade the phone to Android 4.1 Jelly Bean, and that makes this device an even more desirable product. In the camera department you get a 5 megapixel unit at the back and a VGA in front. The phone also has a 1500 mAh battery with 9 hours of claimed talktime.
###PAGE###
Micromax Ninja A89 (Rs 6,250)
The dual SIM Micromax A89 Ninja comes with a 1 GHz dual core MediaTek MT6577 processor accompanied by 512 MB of RAM. It sports a 4 inch screen with WVGA display. The smartphone has 2 GB of internal storage, which can be expanded to up to 32 GB through a micro SD card. It runs on Android 4.0 (Ice Cream Sandwich) operating system and packs a 1450 mAh battery, which Micromax claims will deliver four hours of talktime. It has a 3 megapixel rear camera but no flash. The phone doesn't have a proximity sensor and also the camera quality is not good, but it more than makes up in performance and price.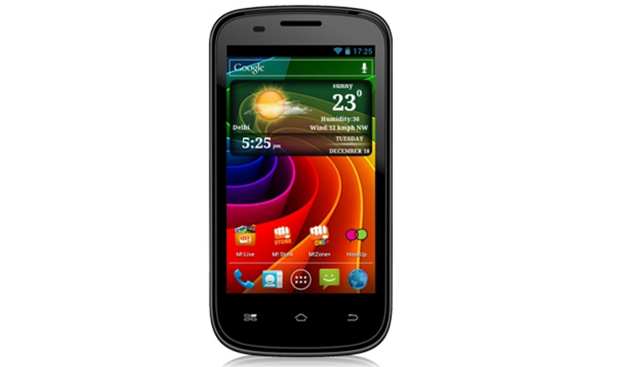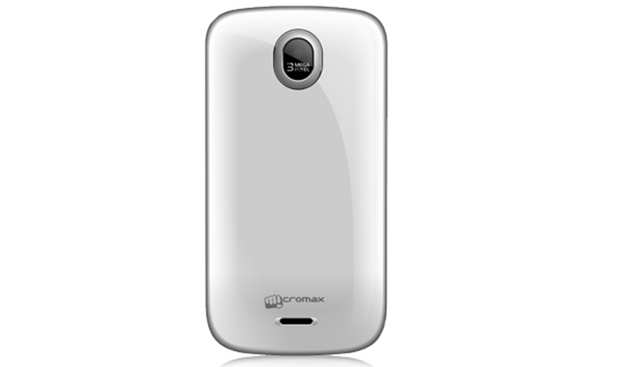 Nokia Asha 311 (Rs 6250)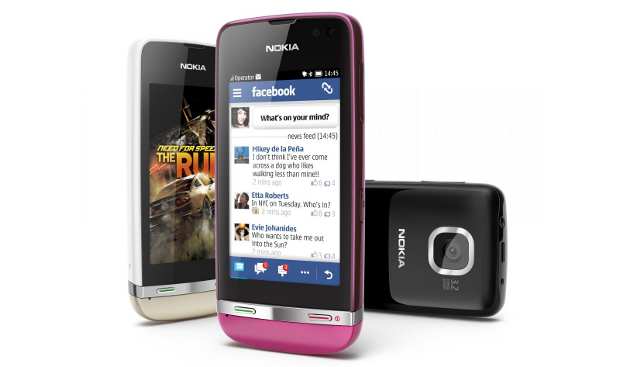 The Nokia Asha 311 is a compact touchscreen device, and though one can argue it is not a smartphone as it has S40 operating system, it has the hardware and software that can handle everything that an entry level Android device can. Nokia calls it a smartphone, and we are not contesting that.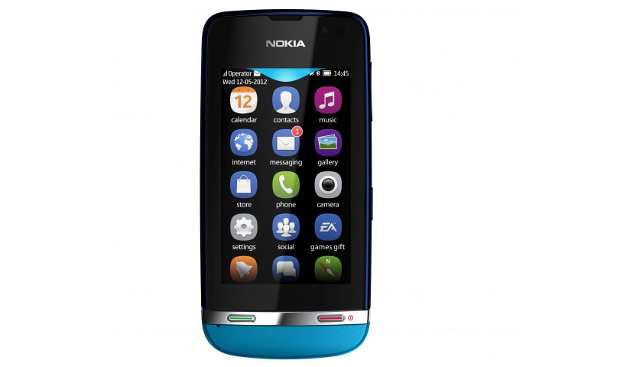 Nokia Asha 311 comes with a 3 inch scratch resistant capacitive display with polarization filters for a better visual experience. It comes with WiFi and 3.5G connectivity and also has a pre-loaded social client for accessing Facebook, Twitter and many other social networks. The Nokia Asha 311 features a 3.2 megapixel camera and pre-installed Nokia Maps, in addition to the 15 level pre-bundled version of Angry Birds. Along with that the device is powered by a 1 GHz processor. It has expandable memory of 32 GB and an 1110 mAh battery that, according to the company, gives talktime of 14 hours. You can read the review of the phone here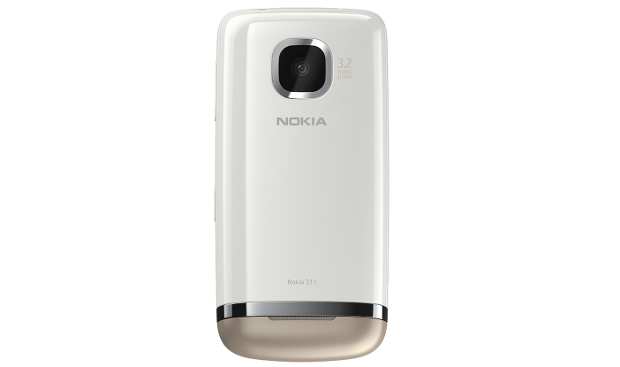 ###PAGE###
Samsung Galaxy Music Duos (Rs 6,499)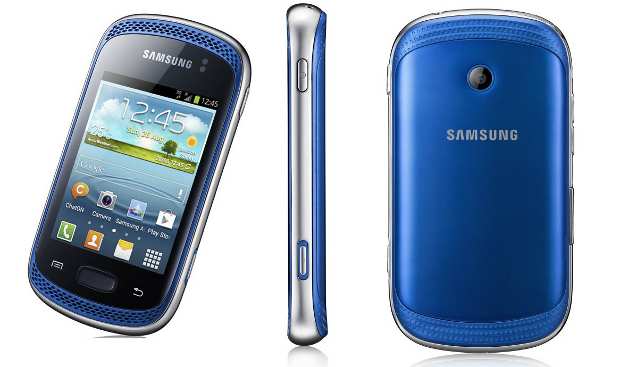 Samsung Galaxy Music Duos is a dual SIM smartphone. It runs on a single core 850 MHz processor, based on ARM cortex A9 architecture. Along with that the device comes with 512 MB of RAM. The Galaxy Music Duos has a 3 inch TFT LCD display with 240 x 320 pixel resolution. The device also has 4 GB of onboard memory along with the option of extending it to another 32 GB via a micro SD card. The good news is that the Galaxy Music Duos comes with Google Android Ice Cream Sandwich operating system and Samsung is also planning to upgrade it to Android Jelly Bean. The imaging is handled by a 3 megapixel fixed focus camera. Galaxy Music has dual frontal stereo speakers that deliver better sound quality and advanced audio features such as Sound Alive and SRS to improve the overall experience. Also, the device comes with an integrated FM antenna for playback without headset connectivity as well. Samsung Galaxy Music Duos is powered with a 1300 mAh battery.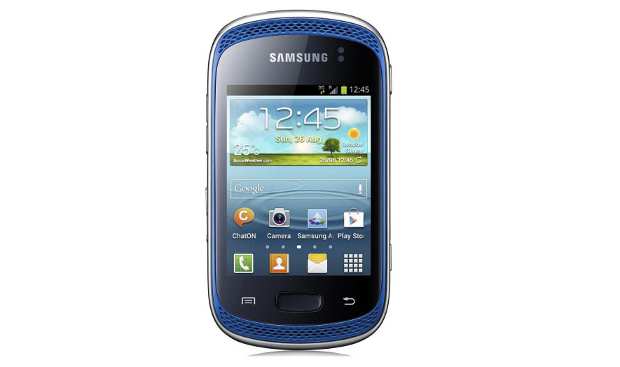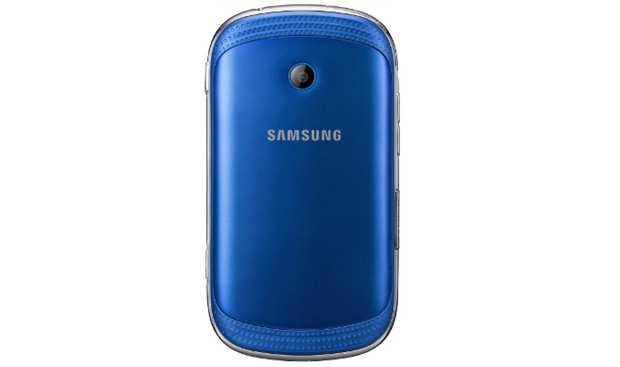 Lava Iris N400 (Rs 6,300)
Lava Iris N400 is an Android 4.0 phone with a 4.0 inch display with WVGA resolution. It gets a 1 GHz processor coupled with 512 MB of RAM and also offers a 5 megapixel camera at the back and a 0.3 megapixel unit in the front. You get all the regular features like GPS, G-sensor, light sensor, proximity sensor, WiFi, 3G and Bluetooth. The phone comes with a 1500 mAh battery with 14 hours of claimed talk time. It suffers on two counts: lack of internal memory (512 MB only) and a single core processor, but it makes up in the camera department.