Every month, price of some smartphone models slide a bit and select ones go for an amazing deals that are totally worth going for. Over here we try to list the smartphone models that are absolutely value for money devices with respect to price weighed heavily as one of the factors.
Here is our list of top 5 mobile deals where in discount may be more or less but at the end of the day, these smartphones at totally worth every buck spent on them.
HTC ChaCha Rs 8,999 (44 per cent discount)
Wish to stay connected with your Facebook buddies but don't want to spend a lot? HTC Chacha aka Status is the best bet for it is one of the two models launched with dedicated Facebook button. Please note that, it's not just a phone with a Facebook shortcut button but the social network's features are deeply integrated in it. For instance, if you click a photo, the Facebook button will blink to remind you to upload it to your Facebook account.


HTC ChaCha has a 2.6-inch capacitive touchscreen display built using Corning Gorilla Glass so it is comparatively stronger than other smartphones in similar price range. Packing 800 MHz mobile processor with 512 MB RAM, the smartphone comes with bundled memory card too. At the rear lies a 5 megapixel camera which is decent enough to click photos, capture videos to be uploaded on Facebook.
HTC ChaCha was launched in India about eight months ago for Rs 15,990 and now is available now for about Rs 8,999 through special deal from DealsandYou.com page. Otherwise, you can bag it for Rs 11,500 from other websites.
###PAGE###
HTC EVO 3D Rs 24,051 (33 per cent discount)
Amidst the drive of 3D television and 3D movies, HTC had introduced a powerful smartphone – EVO 3D, at a very hefty price in India. Flaunting 4.3-inch 3D LCD capacitive touchscreen display, the smartphone supported 960×540 pixel resolution natively. The HTC EVO 3D promises glasses free 3D experience. It also features dual 5 megapixel camera at the back for recording 3D videos in 720p HD video resolution.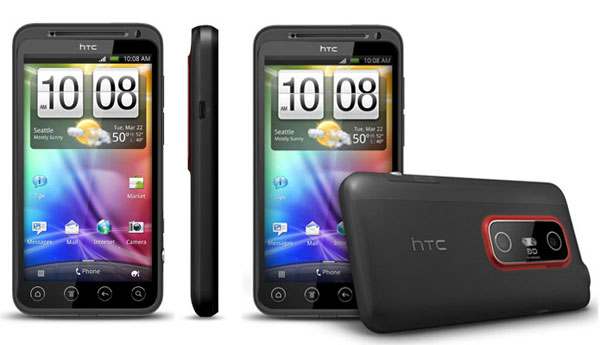 It houses a dual-core 1.2 GHz Qualcomm MSM8260 mobile processor along with Adreno 220 graphics unit and 1 GB LPDD2 RAM. Even though the smartphone offers just 1 GB internal storage, one could always add up to 32 GB micro SD card to it. In terms of hardware, this mobile phone is quite a powerhouse for the price. Running Android 2.3 Gingerbread, HTC has promised to release Android 4.0 Ice Cream Sandwich update for this smartphone.
HTC EVO 3D was launched in August 2011 in India for Rs 35,990 and now the same smartphone is available for as low as Rs 24,051 from Saholic.com.
Samsung Omnia W – Rs 13,900 (30 per cent discount)
Samsung announced Omnia W as the first Windows Phone 7.5 Mango based smartphone in India but took way too much time to hit the market shelves. At this moment, this smartphone is our best recommendation to try out the Windows Phone 7.5 Mango operating system on a good screen and at an affordable price range.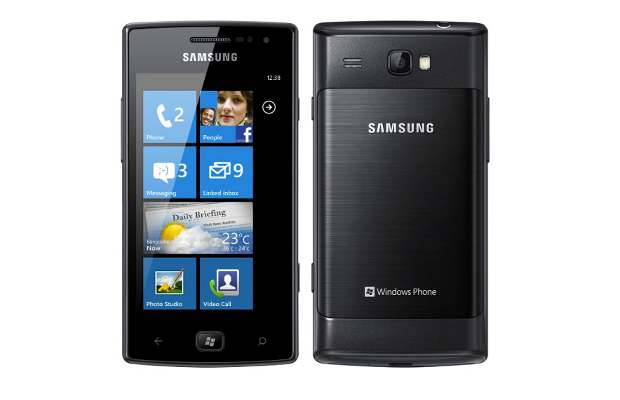 Samsung Omnia W GT-I8350 smartphone features a 3.7-inch Super Amoled capacitive touchscreen display and supports 480×800 pixel resolution with 252 ppi pixel density. Packing an overclocked single core 1.4 GHz Qualcomm MSM8255 Snapdragon mobile processor, this smartphone has 512 MB RAM which makes the Windows Phone 7.5 Mango run smoothly. Infact, the Windows Phone 7.5 Mango has been optimised to run at 60 frames per second system wide.
Apart from great screen, this smartphone has a modest 5 megapixel camera with autofocus as well as LED Flash to click good images and record 720p HD videos. Samsung Omnia W was launched at Rs 19,900 and is now available for Rs 13,900 from websites such as BuyThePrice.com.
###PAGE###
Sony Xperia Pro Rs 18,690 (19 per cent discount)
Sony Mobile's best smartphone under Rs 20,000 is the Xperia Pro that packs best of almost everything in one package – touchscreen and a Qwerty keyboard. Sony Mobile Xperia pro features 3.7-inch capacitive touchscreen display that supports 480×800 pixel resolution. The Xperia Pro has slide out Qwerty keyboard with well spaced keys.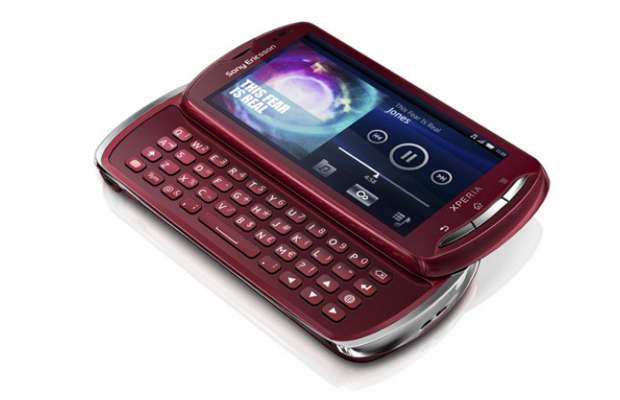 At the rear, the Xperia Pro sports an 8.1 megapixel Sony Exmor R image sensor with LED flash and autofocus. This camera is capable of recording 720p HD video with continuous autofocus as well. This smartphone also has a front facing 0.3 megapixel VGA camera for video calling. Running Android 2.3 Gingerbread, this smartphone is expected to receive Android 4.0 Ice Cream Sandwich update later this year. Under the chassis, Xperia Pro accommodates a single-core 1 GHz Qualcomm MSM8255 Snapdragon mobile processor coupled with 512 MB RAM.
Sony Xperia Pro was launched in India for Rs 23,000 and now is can be purchased for Rs 18,650 from online stores such as Sulekha.com and Adexmart.com.
RIM BlackBerry Curve 9380 Rs 15,700 (21.5 per cent discount)
After trying out the Qwerty keyboard based BlackBerry devices, full touchscreen based Curve 9380 certainly deserve one chance. Designed to be palm-friendly, the BlackBerry Curve 9380 comes with a 3.2-inch touchscreen display with 360×480 pixel resolution. The icons and other visual elements may appear better for those moving from Qwerty BlackBerry devices. Under the hood, it packs mere 806 MHz clocked mobile processor with 512 MB RAM to enjoy the Liquid Graphics promised with the BlackBerry 7 OS.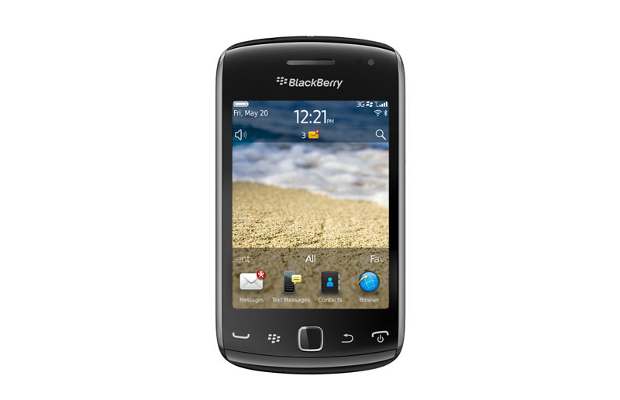 Appearing like the young brother of BlackBerry Storm, this handset has a 5 megapixel camera at the back with LED Flash to capture some images quickly. This smartphone weighs just less than 100 grams and is great device for the young folks who don't want a heavy slab in their pockets.
The RIM BlackBerry Curve 9380 was launched in India for Rs 20,000 in November, and after just four months, it can be purchased for as low as Rs 15,700 from TheMobileStore.in and BuyThePrice.com.