Asha series phones have been very successful for Nokia which is otherwise fast losing relevance in the age of smartphones. The major reason for success of these phones is their features which make them compete well with the entry level Android smartphones and price which is attractive for even the feature phone buyers.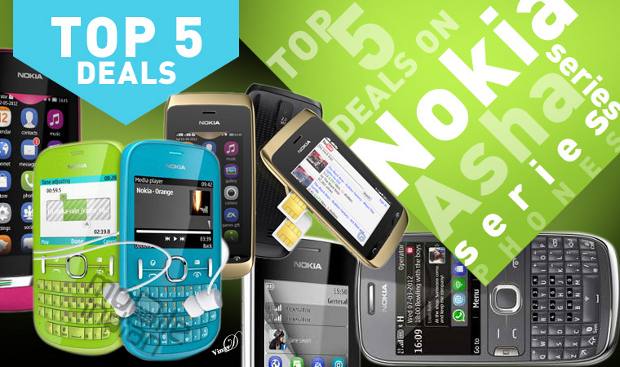 Given that it is popular and it is phone meant for budget conscious, here are some best deals on Nokia Asha phones.
Nokia Asha 311(Rs 5,990)
Nokia Asha 311 is the flagship phone in the series. Though the handset is available at an average price of Rs 6,400, Sulekha.com is offering it for Rs 5,990.
It comes with 3 inch full touch scratch resistant capacitive display with polarization filters for a better visual experience and very fast 1 Ghz processor.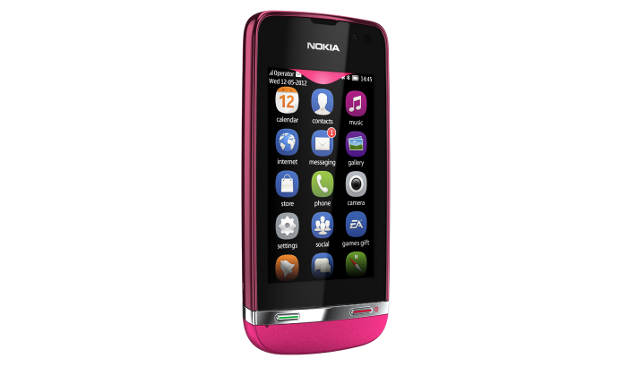 It comes with WiFi and 3.5G connectivity and also offers pre-loaded social client for accessing Facebook, Twitter and many other social networks. It also has the "WhatsApp" messaging service. The Nokia Asha 311 also features a 3.2 megapixel camera and pre-installed Nokia Maps, in addition to the 15 level pre-bundled versions of Angry Birds.
Besides, it has expandable memory of 32 GB and 1110 mAh battery that according to the company gives a talktime of 14 hours and standby time of 696 hours over 2G network. However, maximum 3G talktime is six hours.
###PAGE###
Nokia Asha 308 (Rs 5,269)
The Nokia Asha 308 is a stripped down version of Asha 311. Its usual price is about Rs 5,600, however Saholic.com is offering it for Rs 5,269.
Like the Asha 311, the Nokia Asha 308 features a 3-inch capacitive touchscreen display, supporting 240×400 pixel resolution. Nokia has loaded a revamped fresh looking Series S40 mobile operating system that supports all the J2ME platform based apps.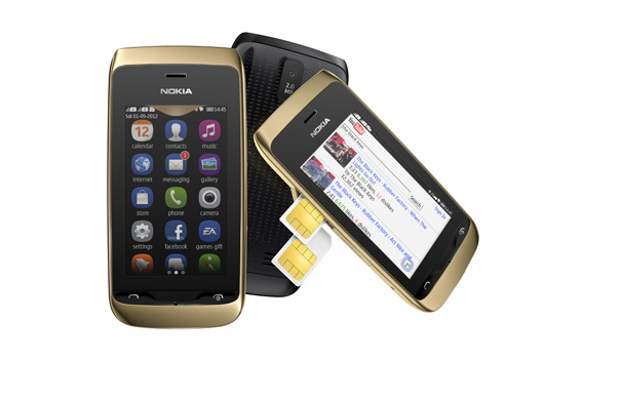 Unlike Asha 311's 1 Ghz processor, this one features an 800 MHz unit which is still great for this kind of a phone. Another downgrade is the camera which is only a 2 megapixel unit.
All other features in Asha 308 are same as in Asha 311 like 20 MB internal storage, 128 MB ROM, 64 MB RAM, 3G, Wifi connectivity and even the battery life.
Nokia Asha 302 (Rs 5,870)
You are looking for a powerful phone but with physical keypad, then Asha 302 is the one for you. This phone normally costs Rs 6,919 but now it is available for Rs 5,870 from Sulekha.com.
It has similar hardware specification and Price compared to Asha 311, but comes with a 2.4 inch display and a full Qwerty keypad. Like all Asha phones this one is based on S40 operating system. It comes with a 1 GHz, 100 MB of internal memory which is further complimented by its 128 MB RAM and 256 MB ROM memory and supports up to 32 GB expandable memory.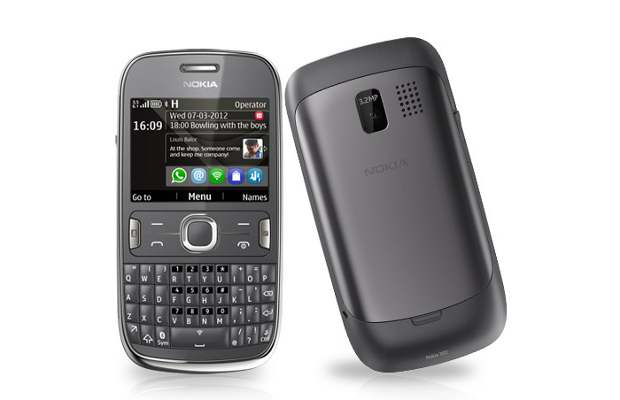 The Nokia Asha 302 features a 3.2 megapixel digital camera with zoom and video capture capability at 15 FPS (frames per second) in QICF resolution. It has also a video player, music player, and FM radio as well to keep the users entertained on the move.
On the connectivity front, it has options like GPRS, Edge, 3G, Bluetooth, WiFi and USB connectivity as well. Moreover, it comes with free Nokia Music unlimited service with validity of three months.
###PAGE###
Nokia Asha 202 (Rs 3,606)
The Nokia Asha 202 is a dual SIM, touch and type phone. The phone comes with a 2.4 inch touchscreen with a traditional keypad. The Nokia Asha 202 features Dual SIM Easy Swap technology with dedicated SIM manager.
There is also a 2-megapixel camera, music player, FM radio, Nokia Browser, and Bluetooth connectivity, and expandable memory of up to 32 GB in the phone.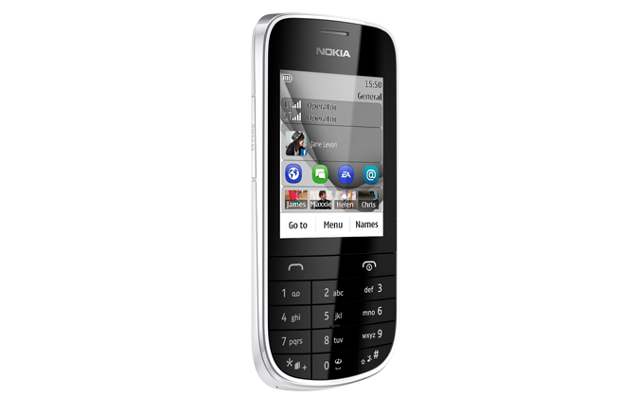 The phone comes with the 40 EA game pack worth Rs 4,000 for absolutely free. The offer includes popular and classic titles like Tetris, Need for Speed, The Run and Bejeweled.
The Nokia Asha 202 comes in four colours – black and gold, silver white, dark grey and dark red. Though its maximum retail priced is of Rs 4,149, Indiatimes Shopping is offering it for Rs 3,606 only.
Nokia Asha 201 (Rs 3,650)
The Nokia Asha 201 is another Qwerty phone in the series, however it doesn't have a touch screen and is therefore cheaper. It is a single SIM GSM phone and works on the S40 operating system. It has a Qwerty keyboard with 2.4 inch LCD display. It weighs 105 grams and measures 115.4 x 61.1 x 14mm.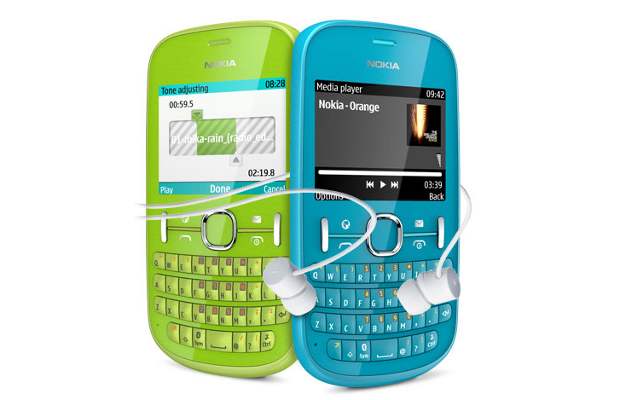 The Nokia Asha 201 has a battery power of 1430 mAh that is said to provide a talktime of up to 7 hours and a standby time of up to 888 hours. The Asha 201 has an internal memory of 10 MB, which is expandable up to 32 GB, via a micro SD card. It also features a 2 megapixel camera and FM radio. Besides, it has Bluetooth, USB connectivity, music player, video player, and a 3.5 mm jack.
The phone is generally available for Rs 3,800 however themobilestore.com is offering it for Rs 3,652 only.
Interesting point
Most of the models have a single SIM version and a Dual SIM version with very little price difference, for example Asha 200 is single SIM, while Asha 201 is dual SIM. So depending on your requirement do check for the models.