Virtual gaming has always been considered as the best form of recreation as it is easy and there are plenty of options available to the gamer today to do what he wants-action games, racing games, first person shooters and many more such categories of gaming have opened up a whole new arena for the avid gamer. But all this is not just limited to consoles and computers anymore as smartphones have emerged as the ultimate devices for gaming, largely because they are mobile.
Android and iOS have helped devices get smarter and faster, giving game makers an opportunity to go big with immersive 3D graphic games and in depth audios that make gaming a very thrilling pastime.
So if you too like gaming on the go then here we present to you our top five gaming smartphones that you can buy for some thumb numbing action.
Sony Ericsson Xperia Neo L (Rs 16,499)
Sony Ericsson Xperia Play with its extensive gaming capabilities and controls was one of the best gaming phones of its times and still is. But of late there has been a need for a better and more cost effective device with serious gaming muscle and hence Sony announced yet another Playstation certified device, the Xperia Neo L. To keep its cost low Xperia Neo L doesn't have PSP controls, and this makes it more practical as well.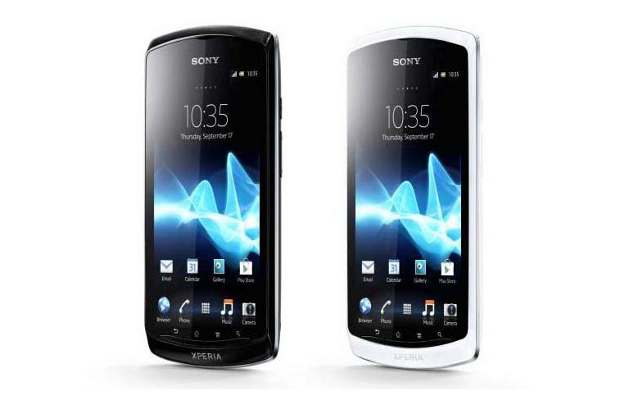 In terms of hardware the Xperia Neo L features specifications similar to the Xperia Play with a 1 GHz Qualcomm Snapdragon processor and a dedicated Adreno 205 graphics engine, ensuring smoother and faster graphics performance. It has 512 MB of RAM to keep performance speedy, which is essential for gaming. The 4 inch capacitive touchscreen with 480 x 854 pixel resolution and rich colour reproduction is perfectly complemented with brilliant sound output.
The Xperia Neo L runs on Google Android Ice Cream Sandwich that has hundreds of free and paid games. If that is not enough then users can also make use of the Playstation Suite-a dedicated store for Playstation certified devices for more content such as optimized games and multimedia content as well.
###PAGE###
iPhone 5 (Rs 45,500)
The new Apple iPhone 5 is in every sense better and an overall improvement over previous models. The phone has a big, 4 inch Retina display that comes with 1136 x 640 pixel resolution and 326 pixel per inch density. This Retina display is based on IPS panel technology and supports multi-touch. It also has a fingerprint-resistant oleophobic coating. The bigger display and fast hardware makes for superb gaming.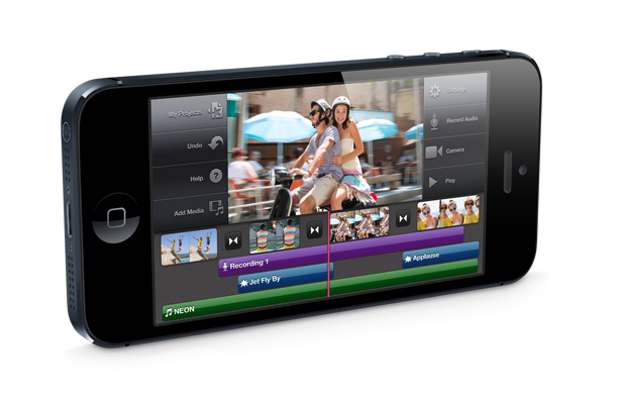 The new iPhone 5 is 18 per cent thinner and 20 per cent lighter compared to the iPhone 4S. Sporting a new design, the iPhone 5 is 7.6 mm thin and weighs a mere 112 grams. Inside the chassis, it packs a new Apple A6 quad core mobile processor comprising of ARM Cortex A15 core architecture. The new high performance processor leaves no room for sluggishness and all users get is supercharged performance, which is very evident, especially in games.
Apple has used the new iSight camera that features an 8 megapixel image sensor, and there are three high density microphones for enhanced video recording in full 1080p HD resolution. The front facing camera has 1.2 megapixel resolution that comes in real handy for HD quality video chats.
HTC One X (Rs 36,099)
HTC One X is the flagship One series smartphone that comes with a polycarbonate unibody with a unique slimness and Gorilla Glass strength. Although the device was launched sometime back, the One X continues to be at the top of the charts for most benchmarking tools because of its raw performance.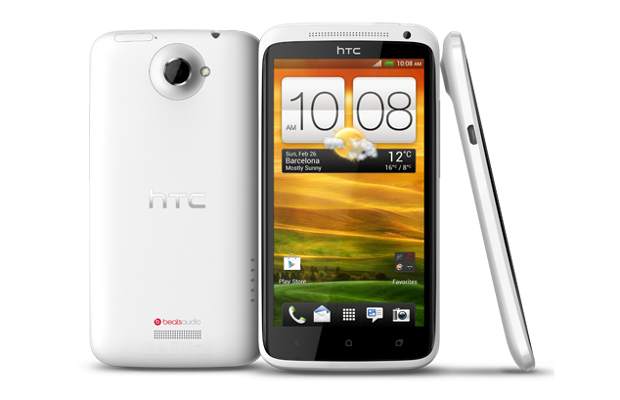 Featuring a 4.7 inch HD Super LCD 2 display, the One X supports a resolution of 1280 x 720 pixel and is therefore great for gaming. It does justice to HD visuals too. HTC has used a slightly contoured Corning Gorilla Glass to protect the display from usual wear and tear on the screen. The One X houses a quad core processor clocked at 1.5 GHz with an Nvidia Tegra 3 mobile processor with integrated fifth battery saver core. For best possible graphics it has a high performance 12 core Nvidia GeForce GPU that functions on the lowest possible power and offers the best performance for a mobile device till date.
This smartphone features HTC Sense 4.0 UI with Android 4.0 Ice Cream Sandwich. Packing 1 GB RAM, this smartphone offers 16 GB onboard storage, but does not feature a memory card slot, which is a letdown along with the non-removable battery design.
Besides all this the One X gets access to Nvidia Tegra zone for optimized games for best in class performance and experience.
###PAGE###
Samsung Galaxy Note 2 (Rs 38,000)
Built around the success story of the big screen Samsung Galaxy Note N7000, the Note 2 N 7100 comes with an even bigger display and a faster processor that makes it one of the fastest, most performance oriented devices available in the market today.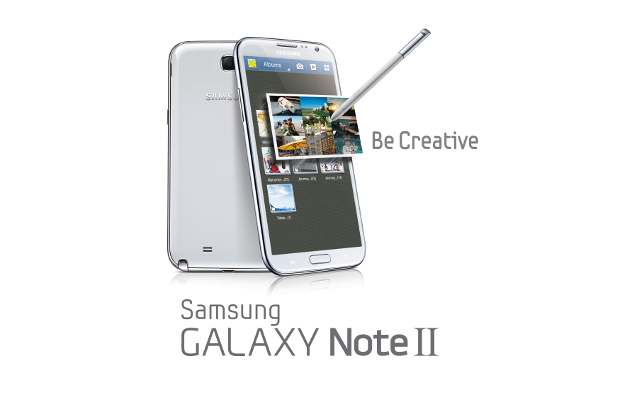 The Samsung Galaxy Note 2 features a 5.5 inch HD Super Amoled display with 1280 x 720 pixel resolution, and packs a quad core Exynos processor for super fast computing. Along with Android 4.1 Jelly Bean, this phablet offers great utility and features. For gaming, the big Amoled display is perfect because visuals are crisp and bright. The Galaxy Note 2 houses a quad core 1.6 GHz Samsung Exynos 4 quad core mobile processor with 2 GB RAM and Mali-400MP graphics chip, which even gives it an edge over the Samsung Galaxy SIII.
Samsung has implemented a new feature called Popup Note that lets the user open the S Note instantly as a pop-up window anywhere on the screen. The Galaxy Note 2 has an 8 megapixel camera at the back with auto focus and LED flash. This camera is capable of recording full 1080p HD video at 30 frames per second and in the front it features a 1.9 megapixel camera for video calling.
LG Optimus 4X (Rs 32,200)
Although LG now has an official flagship device in the form of the LG Optimus G, in India the Optimus 4X remains the flagship device as long as the Optimus G is still awaited. Built around an Nvidia Tegra quad core processor, the LG Optimus 4X offers the best value for money and surely is one choice for performance fanatics.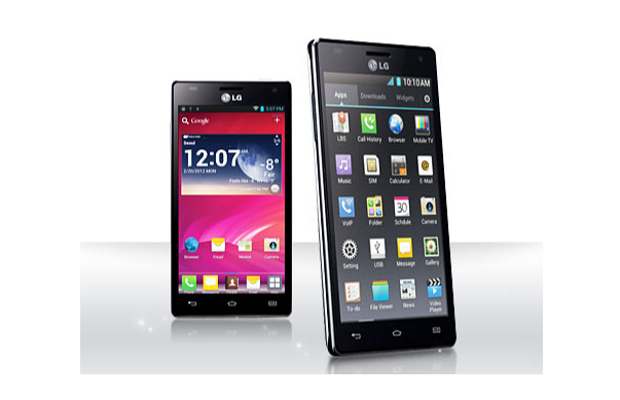 Based on similar configuration as the HTC One X, the LG Optimus 4X impresses with its 4.7 inch HD display that supports a resolution of 1280 x 720 pixel while offering great gaming and entertainment too. The Optimus 4X also houses a quad core 1.5 GHz Nvidia Tegra 3 mobile processor with an integrated fifth battery saver core. The device has a high performance 12 core Nvidia GeForce GPU that offers the best performance for a mobile device till date.
Powered with Android Ice Cream Sandwich operating system the Optimus 4X offers maximum compatibility with applications and games while offering performance that is unmatched to any other. Also, being powered by Nvidia Tegra the LG Optimus 4X gets access to Nvidia Tegra zone for exclusive and optimized games for some additional fun and enjoyment.