India is predominantly a feature phone market despite the fact that Android smartphones are available as cheap as the former.
However, manufacturers compromise on the quality front to a great extent to create ultra-low budget Android smartphones which results in suboptimal performance and user experience.
That is why it is sometime advisable to buy a high end feature phone than an ultra-cheap Android smartphone. And here is a list of feature phones options that provide good quality for reasonable cost.
Nokia Asha 309 (Rs 4,500)
Nokia Asha 309 is the cheaper version of Nokia Asha 311. It comes with a 3 inch touch display with 240 x 400 pixel resolution and a proximity sensor and is based on S40 operating system.
The Nokia Asha 309 comes with single SIM (Asha 308 is it's dual SIM version), 2G network connectivity along with additional WiFi connectivity for faster internet browsing. While on the move users can make use of the EDGE data connectivity for faster data access too.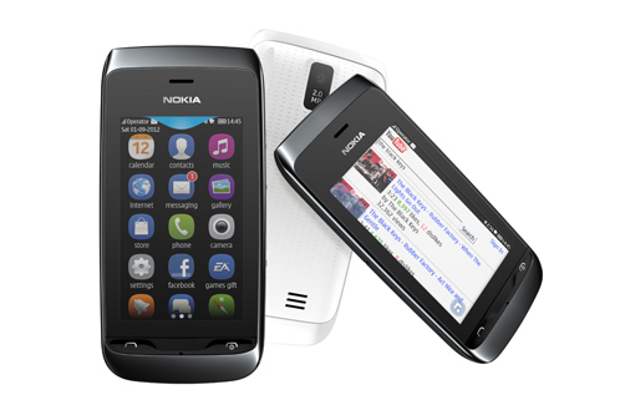 The device supports up to 32 GB expandable memory and has 128 MB of internal memory which is further complimented by its 64 MB RAM memory.
The Asha 309 comes with a 2 megapixel fixed focus digital camera with zoom and video capture capability at 10 FPS in Qicf resolution. There's a video player, music player, and FM radio as well on the device to keep the users entertained while on the move.
The Asha 309 also comes with pre-installed Nokia Xpress browser which claims to be faster thanks to compression of content.
The phone offers brilliant build quality and also offers all the basic utilities of a smartphone and therefore is a good choice for budget as well as quality conscious people.
###PAGE###
Karbonn KT-21 Express (Rs 2,700)
Karbonn KT-21 Express is a touch and type phone with messaging solution. We have reviewed the phone and were impressed with the quality and the performance of the phone. Even though it has been almost 8 months since its launch, we still think the Karbonn KT-21 is worth the price which is very low at Rs 2,700.
The phone comes with Smart Mail – a push mail solution – and 'Karbonn instant messenger' (KIM). Karbonn Smart Mail, powered by Emoze, allows users to easily and securely access both enterprise and personal email accounts, synchronise email contacts and calendar, view office attachments, send voice messages via email and chat in real-time with their friends. Other popular email accounts like Yahoo, Hotmail, AOL, GMail, Outlook, and POP3/IMAP can also be accessed in this device.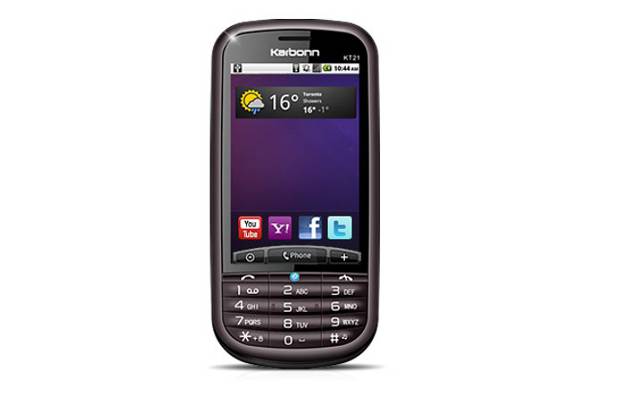 Karbonn Instant Messenger (KIM) is a PIN based real time text application which can be used to access both GTalk and Facebook accounts on their devices.
The phone also brings live television by including 'NexgTV' application which allows users to watch 50+ Live TV Channels on the phone.
Karbonn KT-21 comes with a 2.8 inch TFT capacitive screen coupled alpha-numberic keypad. It has Dual SIM, proximity and motion Sensor, a 3.2 megapixel camera with flash, 16 GB memory support, Java applications, PC Sync, Bluetooth with A2DP support, GPRS/WAP/MMS/EDGE Support, mobile tracker, dual torch, and a 3.5mm universal audio jack. It also gets 1000 mAh Li-ion battery.
Micromax X396 (Rs 2,400)
If you look at the touch screen phone in feature phone category, most come with resistive touch display which means that touch response is not optimal. And this is what brings this Micromax into the list. The Micromax X396 is a dual-SIM phone with 3.2 inch capacitive display which means a better touch experience.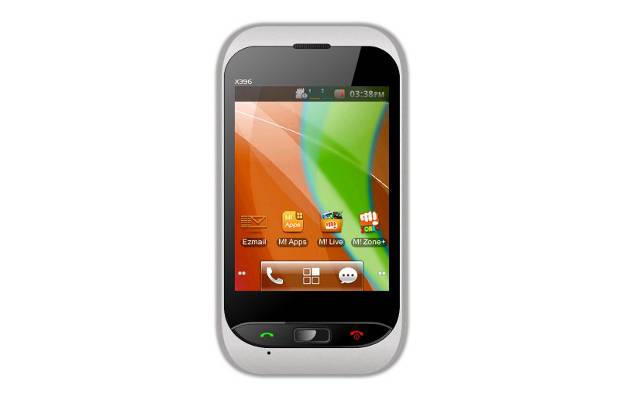 Even other features are not bad for the asking price of the phone. It has a 0.3 megapixel camera which records both images and videos, though not much should be expected in terms of image quality.
It has WAP and GPRS support for Internet browsing while Bluetooth and USB interface is there for file transfer. Besides, the phone has 1050 mAh battery, FM radio, music player, and 16 GB expandable memory.
###PAGE###
Samsung Star 3 Duos S5222 (Rs 4,600)
Samsung has recently announced its latest Rex series of feature phones, however that is yet to reach the market (so if you can, wait for them). So in the meantime the next best thing is the Samsung Star 3 Duos which features Samsung's proprietary operating system integrated with TouchWiz Lite interface.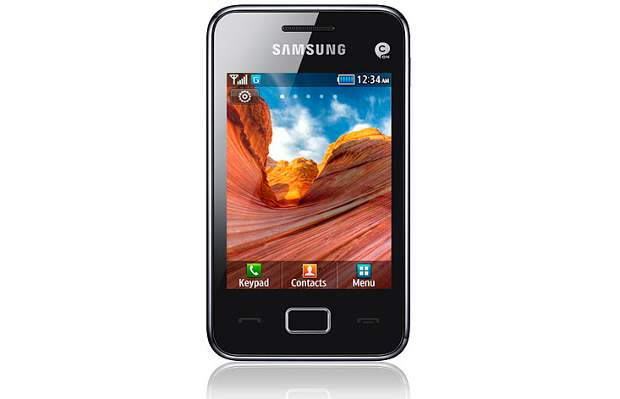 It has a 3 inch TFT LCD display that comes in QVGA (320 x 240 pixel) resolution with a capacitive touch based input. It also comes with 3.2 megapixel fixed focus camera.
Star 3 Duos comes preinstalled with Samsung's ChatON application that enables users to sign-in without ID or password to send personalised multimedia messages, group chat, and buddy management to fellow ChatOn users. It also allows users to access Push Instant Messenger capabilities via ChatON through various instant messaging services like MSN, Yahoo, and Google Talk. Also, both the Star 3 and Star 3 Duos phones are natively integrated with Facebook, Twitter and push email services allowing them to stay connected on the go or through integrated WiFi while at home or office.
Nokia Asha 201 (Rs 3,700)
If you need a phone primarily for calling and messaging only, Asha 201 with its Qwerty keypad and slightly large screen is a very handy option. It has a camera and decent music capability on the plus side and a good number of colour choices to choose from.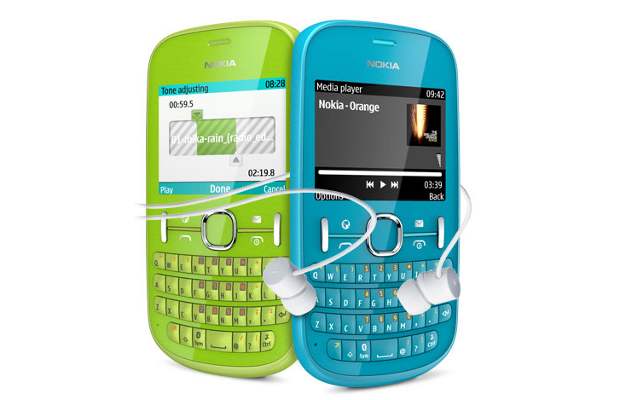 It is a single SIM GSM phone and it works on the S40 operating system and is very easy to use.
The Nokia Asha 201 has a battery power of 1430 mAh that is said to provide a talk time of up to 7 hours and a standby time of up to 888 hours. The Asha 201 has an internal memory of 10 MB, which is expandable up to 32 GB, via a micro SD card. It also features a 2 megapixel camera and FM radio. Besides, it has Bluetooth, USB connectivity, music player, video player, and a 3.5 mm jack.