Top 5 dual SIM phones for Jan 2012
By: Rahul Gupta, The Mobile Indian, New Delhi

Last updated : Monday, January 30, 2012 - 05:30
Need a good dual SIM phone? This list will help you choose the best device for you.
Dual SIM phones have always been considered low end devices that serve the purpose of offering connectivity to two cellular operators in one device. But now even bigger brands, like Nokia, LG and Samsung have dual SIM phones and have recently launched a slew of these devices.

Today, dual SIM phones are not confined to the low end feature phone category; you can find a lot of Android devices with dual SIM feature as well. So, here we have the top 5 dual SIM phones across various price points that will definitely help you make a great buying decision.


This time we have included low end phones, feature phones and even smartphones in the list so that you have a wider choice. Low end phones offer basic features and functionality but are best suited for a small budget.

Our list this time includes two newly launched dual SIM Android smartphones. Our selection is based on the popularity of the handsets, their features and whether they're value for money.

These five phones have also been the most talked about handsets in the TMI mobile survey.

Samsung Hero Music (Price Rs 1,600)

If you are a music lover on a tight budget, the new Samsung Guru is certainly the best dual SIM phone to look out for. Guru Music is a low end or basic phone with some serious music capabilities.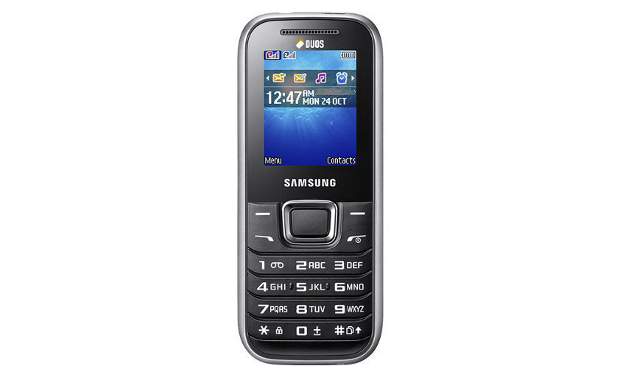 This device supports two GSM SIM cards and has the ability to switch between them, allowing users to choose which number they want as their primary connection and when. The phone weights just 73 grams and has a 1000 mAh battery pack that promises up to 11 hours of music and talk time.

There is no camera on this device but with a price tag of just Rs 1,600 and music capabilities, users will be more than happy to have this phone. Guru Music comes with a microSD card slot supporting up to 4 GB of memory, good enough for a large number of songs in MP3 format.

And that's not all, because Samsung Guru Music also has Bluetooth 2.0 for wireless file transfers and wireless Bluetooth hands free connectivity. The onboard loudspeaker complements its music capabilities and performs well for handsfree calling as well.