Dual SIM phones have always been considered low end devices that serve the purpose of offering connectivity to two cellular operators in one device. But now even bigger brands, like Nokia, LG and Samsung have dual SIM phones and have recently launched a slew of these devices.
Today, dual SIM phones are not confined to the low end feature phone category; you can find a lot of Android devices with dual SIM feature as well. So, here we have the top 5 dual SIM phones across various price points that will definitely help you make a great buying decision.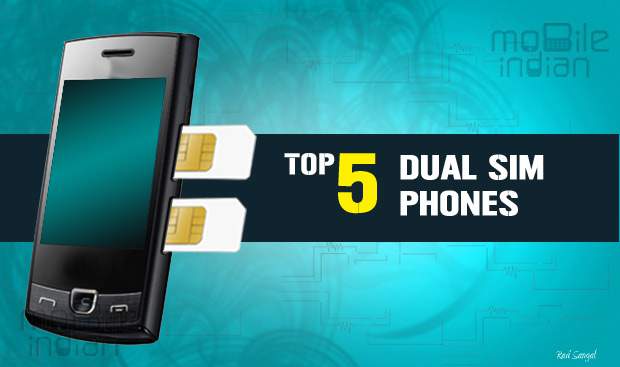 This time we have included low end phones, feature phones and even smartphones in the list so that you have a wider choice. Low end phones offer basic features and functionality but are best suited for a small budget.
Our list this time includes two newly launched dual SIM Android smartphones. Our selection is based on the popularity of the handsets, their features and whether they're value for money.
These five phones have also been the most talked about handsets in the TMI mobile survey.
Samsung Hero Music (Price Rs 1,600)
If you are a music lover on a tight budget, the new Samsung Guru is certainly the best dual SIM phone to look out for. Guru Music is a low end or basic phone with some serious music capabilities.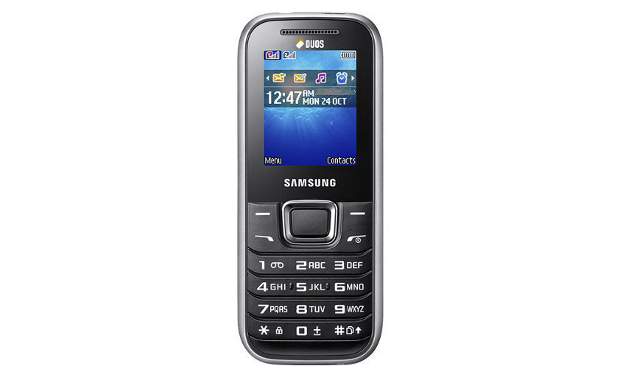 This device supports two GSM SIM cards and has the ability to switch between them, allowing users to choose which number they want as their primary connection and when. The phone weights just 73 grams and has a 1000 mAh battery pack that promises up to 11 hours of music and talk time.
There is no camera on this device but with a price tag of just Rs 1,600 and music capabilities, users will be more than happy to have this phone. Guru Music comes with a microSD card slot supporting up to 4 GB of memory, good enough for a large number of songs in MP3 format.
And that's not all, because Samsung Guru Music also has Bluetooth 2.0 for wireless file transfers and wireless Bluetooth hands free connectivity. The onboard loudspeaker complements its music capabilities and performs well for handsfree calling as well.
###PAGE###
Samsung Champ Delux Duos (Price Rs 4,000)
With the launch of its second generation Champ device, Samsung decided to do something for dual SIM lovers as well, and that has perhaps inspired the company to launch Champ Duos.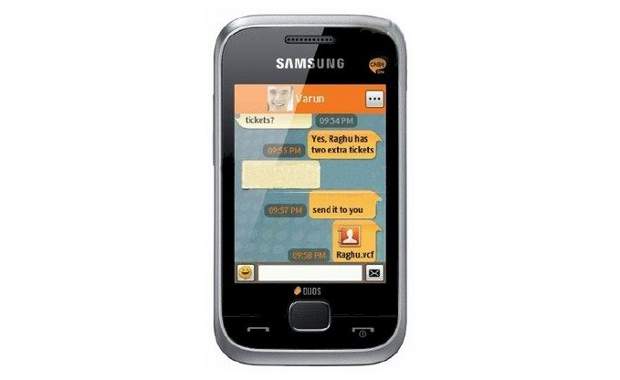 Samsung Champ Duos, as the name suggests, is a dual SIM phone supporting GSM networks on both the SIMs. Champ Duos also features dual SIM standby and hence allows SIM selection so you just need to push a button to select the SIM you want to use.
The phone has a sleek metallic finish with a 2.8 inch full touchscreen display. Its compact size and glossy back cover make it look stylish. It is a music centric device with stereo FM and MP3 player, but it also has a lot of other features such as the home screen page, which expands to multiple pages with TouchWiz lite 2.0 user interface.
The homepage comes with 13 widgets for easy access to apps. Apart from the 2 megapixel camera, Samsung Champ Duos also has the latest Bluetooth 2.1 with A2DP, allowing connection to stereo Bluetooth headsets.
Champ Duos comes with USB 2.0 connectivity for data transfer between devices and PCs, and has social networking features like ChatOn, Facebook, Twitter, Yahoo Messenger and Gtalk, which can be accessed over GPRS.
Nokia C2-03 (Price Rs 4,800)
The Nokia C2 range of feature phones has been liked by users because of its touch and type input technology and dual SIM capabilities. The C2-03 features an easily accessible SIM slot that allows users to swap or change the SIM without having to turn the phone off.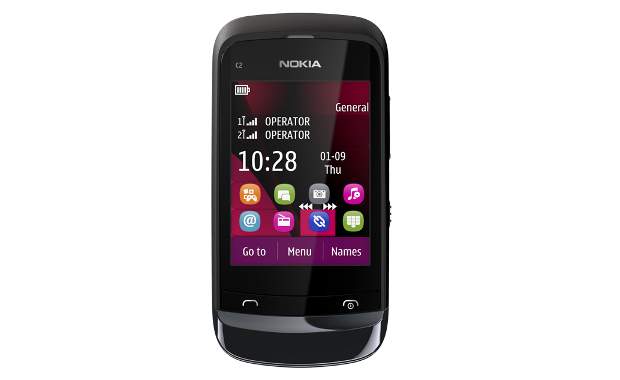 The phone comes with a refreshed touch oriented S40 operating system. The icons and look and feel of the user interface seem to be inspired by Symbian Anna and look good.
C2-03 has a 2.6 inch display that offers good to great performance for various functions, and along with that there is a 2 megapixel camera for shutter bugs. It takes good visuals and 15 fps resolution video as well.
On the multimedia front, Nokia C2-03 has an impressive multi format audio player capable of playing all the known compressed formats including AAC, AAC+, eAAC+, MP3, WMA and AMR-NB. Along with that, the FM radio is a wonderful inclusion that performs flawlessly, delivering stereo radio all round the city.
###PAGE###
Micromax Superfone Lite A75 (Price Rs 8,990)
Micromax has been in the dual SIM arena for quite some time now. It came out with its first dual SIM Android smartphone – the A75, a while ago.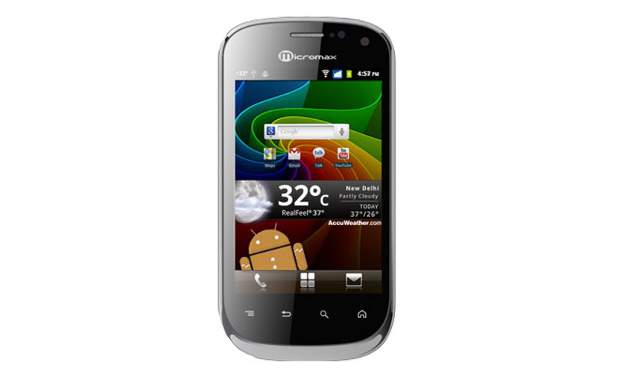 A75, which is also known as Superphone Lite, is the second phone under its Superfone series after the A85 Tegra based Android device.
Micromax A75 comes with features like a 3.7 inch capacitive touchscreen, dual camera, 3G, WiFi, and Bluetooth. It features 32 GB expandable memory via microSD as well. A75 runs on Google Android 2.3 Gingerbread and has a 650 MHz processor, which makes it one of the cheaper dual SIM Android smartphones in the market today.
Apart from being just another dual SIM device, the Micromax A75 is also a 3G enabled smartphone and the master SIM can be used to make video calls through its 0.3 megapixel front camera. The phone also has a 3 megapixel rear camera that is good enough for occasional snapping.
LG Optimus Net Dual (Price Rs 11,000)
Optimus Net Dual, as the name suggests, is a dual SIM version of the popular LG Optimus Net smartphone. Like Optimus Net, this phone also runs on Android v2.3 Gingerbread operating system and has an 800 MHz processor to keep things speedy.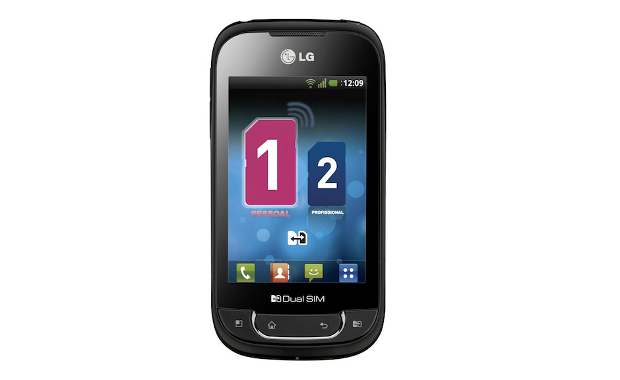 The LG Optimus Net uses a 3.2 inch TFT LCD screen that supports HVGA resolution of 480 x 320 pixels and has a capacitive multitouch input system. The device comes with 512 MB of RAM and its internal memory can be expanded up to 32 GB via microSD. It has a 3 megapixel camera for taking occasional pictures as well.
This Android smartphone is powered by a 1500 mAh Li-ion battery which keeps the device up and running for almost a day with heavy usage or two days if you use it moderately. The phone has Bluetooth, WiFi, 3G and USB for file transfers with a computer.