There was a time when there were many choices at just below Rs 20,000, but now the best devices are either more expensive or way cheaper. However, here are the five devices in this range that make for a good buy:
LG Optimus Black (Rs 19,500)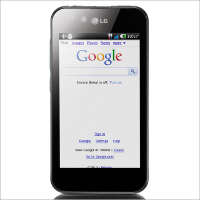 This is the best Android phone in the Rs 20,000 bracket, and we said so last month as well.
LG Optimus Black has a thin, elegant and clean design, and comes with a 5 megapixel camera, 4 inch in-plane switching display, and the capability to record 720 pixels video as well.
It has a gyroscope key for motion control, and WiFi direct to enable different devices to talk to each other without having to connect to WiFi hotspots.
LG Optimus Black comes with a 1 GHz OMAP 3630 processor and has a minimal design, which explains why it weighs only 109 grams.
The phone is extremely sophisticated. Its light and proximity sensors aren't loud and the only thing visible easily is the front facing camera.
This phone can handle just about anything except heavy-duty gaming. The speaker phone volume and clarity are good and sound quality is good overall. There's Bluetooth as well. The only drawback of the phone is that its battery life is good, not excellent.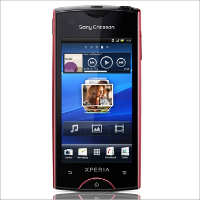 Sony Ericsson Xperia Ray (Rs 18,500)
This is one of the latest Android devices from Sony Ericsson. It has a sleek and stylish design, the latest Android 2.3 and a 1 GHz Scorpion processor.
The other attractive part is its 8.1 megapixel primary camera with Sony's Exmor imaging technology, which ensures that it is one of the best cameras in the business. It also records high definition videos and comes with a Flash. The phone has a secondary VGA camera for video calls.
The 3.3 inch TFT capacitive touchscreen, though small against the current crop of smartphones with huge screens, is attractive with Sony's Bravia engine display technology.
The music capability is good as is expected from a phone coming from Sony. Overall this phone is a good mix of tested technologies from one of the best in the industry. However, some might find the price too steep at Rs 18,500.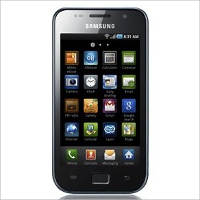 Samsung Galaxy S I9003 (Rs17,500)
Just a few months back this device was priced at Rs 20,000, but with newer updates from Samsung Galaxy S I9003 has lost its price significantly and remains a good buy. It has a 4.0 inch Super Clear LCD display. The only thing you might not like is Android 2.2, but that can be upgraded to Android 2.3.
The phone is powered by a 1 GHz ARM Cortex A8 CPU with PowerVR SGX530 GPU which is one of the best in this price bracket. The Samsung I9003 has a 5 megapixel camera with autofocus and supports HD video recording (720p) and video playback.
Galaxy I9003 retains the same contoured chassis as the original Galaxy S I9000, with similar context menu button and touch sensitive menu and back button.
The Android smartphone is powered by a 1650 mAh battery which is big and offers good back up. Additionally, it comes with 4 GB of internal storage which can be upgraded upto 32 GB via a microSD card. WiFi, 3G, Bluetooth, GPS are all present in the Galaxy I9003.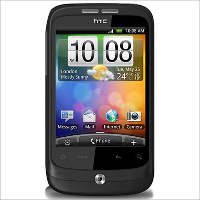 HTC Wildfire S (Rs 13,500)
This phone follows the previously launched HTC Wildfire. However, with Wildfire S, HTC has plugged the loopholes of its predecessor and the new device has enhanced screen resolution and a better processor. The Wildfire S is a full touch mobile phone that comes with the latest version of Android operating system, Gingerbread (Android 2.3).
For the lower price comes the lower 600 MHz Qualcomm Scorpion processor but it has 512 MB of RAM onboard which ensures a smoother performance. The screen is also small at 3.2 inches. It is a TFT screen with resolution of 480 x 320 pixels but is a step ahead from the measly 240 x 320 pixel resolution of the Wildfire.
Like other HTC devices, the Wildfire S is also adorned with the proprietary Sense UI that brings in new features like improved settings in the notification bar and app drawer updates according to items downloaded. Also, the Friend Stream feature in the UI brings all the updates of your friends on social networks such as Facebook, Twitter or Flickr together in one screen.
A 5 megapixel camera is loaded into the Wildfire S alongwith auto focus and LED flash capabilities. Other features are pretty much standard across all Android device and include 3G, WiFi, Bluetooth, GPS etc.
Wildfire S is certainly a good buy for this price.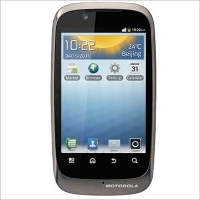 Motorola Fire XT (Rs 12,465)
Another low priced choice but a good choice nonetheless. Fire XT is one of the latest from Motorola and comes with Android v2.3 (Gingerbread) operating system which sits on an 800 MHz processor coupled with a healthy 512 MB RAM.
The phone has a 3.5 inch screen with resolution of 320 x 480 pixels, and a 5 megapixel camera with autofocus, digital zoom and LED flash. It also has a secondary VGA camera for video calling.
Fire XT has internal memory of 150 MB, which is expandable up to 32 GB using microSD, microSDHC cards. It gets a decent 1540 mAh battery as well. The phone has pretty decent social networking integration that works across camera, contacts and location.