At the Consumer Electronics Show (CES) in Las Vegas (USA) in January this year, Xolo had announced its first Windows based tablet, called Xolo Win. With this, Xolo has become the first Indian brand to launch a Windows 8.1 operating system based tablet. Incidentally, this is also the first tablet of an Indian company to have the AMD processor.
Xolo Win is going to be launched by March end in India for around Rs 20,000. At an event hosted by Microsoft in Delhi yesterday we spent some time with the tablet. Here is our first impression about Xolo Win.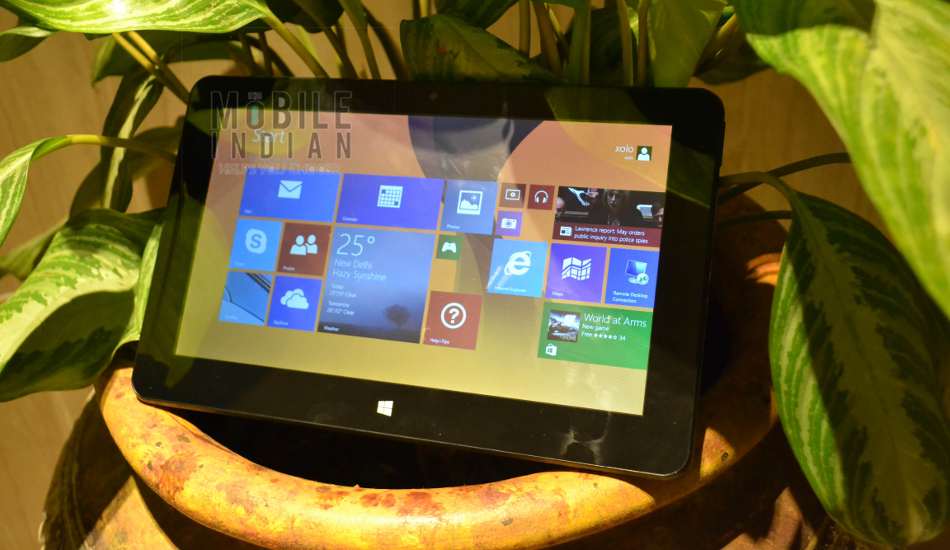 Windows 8.1 operating system based Xolo Win is powered by an AMD A4 Elite Mobility dual core processor ("Temash" generation at 1.0 GHz) with Radeon HD 8180 graphics chip. It has a 10.1 inch display with a resolution of 768 x 1366, 2 GB of RAM and 32 GB internal memory. The tablet has a rear camera of 2 megapixel and a 1 megapixel front camera. Though Xolo has not revealed its battery size, it has revealed that the tablet comes with a battery life of upto 6 hours. The Xolo Win tablet has WiFi and Bluetooth as well.
Xolo Win has a 10.1 inch IPS display and looks huge. Despite having an aluminum body it feels quite light. The metal body gives it a premium finish as well. Above the display panel of Xolo Win, there is a 1 megapixel camera while at the bottom there is the traditional Windows key. In the back panel, the tablet has a 2 megapixel camera; two speakers are placed towards the bottom.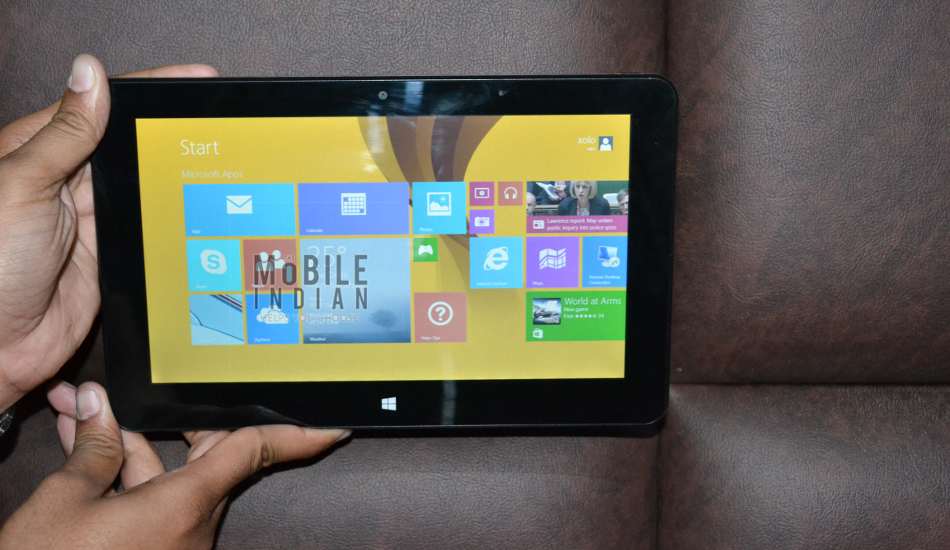 In the tablet, the power button is at the top while the right side panel accommodates the volume rocker which is made of plastic, 3.5mm audio jack , micro HDMI port, microSD card slot and the charging port.
During our brief interaction, the tablet did not perform as expected. There was a lag in response to touch while opening apps and navigation.Sound out through speakers was not great and it was just audible. Here I would like to mention that the device I was using was a prototype one and final tablet is expected to be better in terms of performance.
Its 2 megapixel rear camera managed to capture decent images in the dim lit conditions where I was using the device.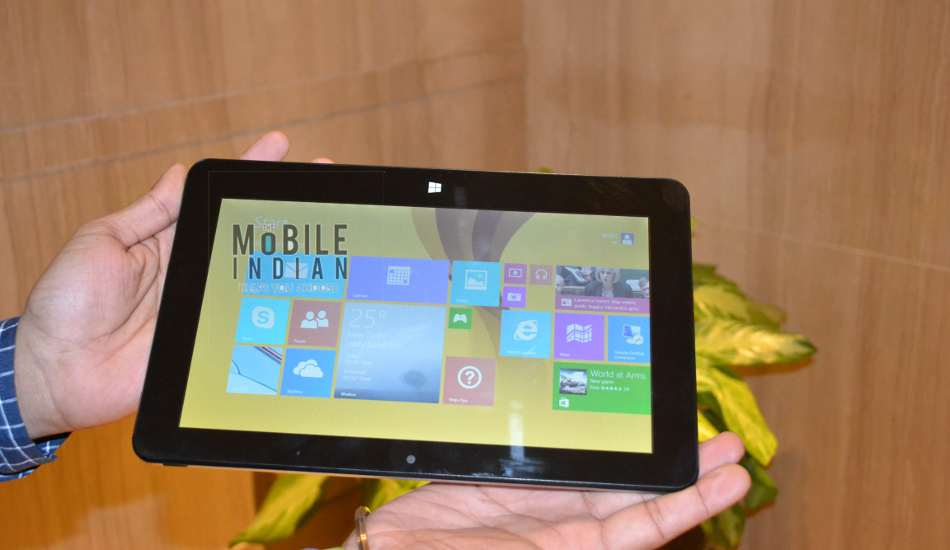 My initial observation about Xolo Win is that it looks good and since it is light weight, it is easy to carry around. Also, it has good RAM and Internal memory which can be expanded further.
Images By Sushil Kumar