The diffrence here is the 16-megapixel selfie camera, though the rest of the specifications largely mirror the Redmi Note 5. The company is banking on the selfie camera, celebrity endorsement and the specs to make it a success. Will the charm work?
Advertisement
Pros
Selfie Camera
Performance
Cons
Display
Rear Camera
Battery
Xiaomi recently unveiled its selfie-centric smartphone, the Redmi Y2, in India. The phone comes with a price tag of Rs 9,999 for the 3GB RAM variant, while the 4GB RAM option is priced at Rs 12,999.
With this, the company is all set to jump into the selfie game in the budget segment. The phone comes with an interesting 16-megapixel selfie camera, though rest of the specifications mirror the Redmi Note 5. The company is banking high on selfie camera, celebrity endorsement and the specs to make it a success. But does it do any good? Let's find out.
What we like about Xiaomi Redmi Y2!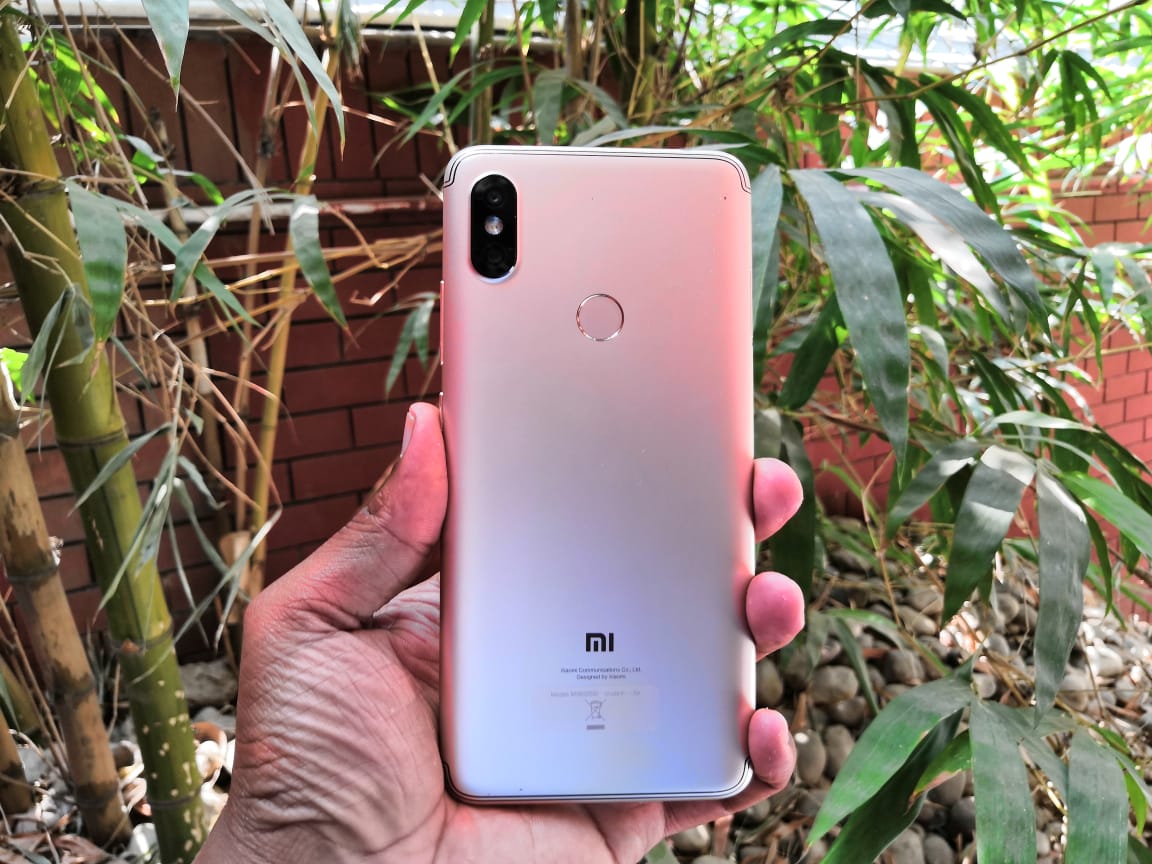 Advertisement
Xiaomi debuted the Redmi Y-series, with a focus on giving a better selfie experience at a budget price point. Redmi Y1 did a good job , something Xiaomi will hope to build on now. The phone comes with a 16-megapixel selfie camera f/2.0 aperture, AI Beautify 4.0, Face Unlock and Super Pixel. The phone is able to capture some good selfies in different lighting conditions. The portrait mode does a good job of highlighting the subject and blurring out the background. Further, the AI Beautify mode gives you ample amount of options to make you more beautiful. However, in some outdoor scenarios, the photo came out to be overexposed in our testing.Nevertheless, it does deliver a better selfie experience.
Coming to the performance, the Qualcomm Snapdragon 625 processor is a tried and tested processor and it is present in most of the Xiaomi smartphones starting from Redmi Note 4. The good thing here is that it is able to manage all the daily tasks easily and you will not feel any lag when using apps like Facebook, WhatsApp, browsing internet and more.
Xiaomi Redmi Y2 is one of the first Xiaomi smartphones that run on Android 8.0 Oreo. The device features MIUI 9.5 with useful feaures like the gesture support. Once activated, users can perform simple gestures like swiping up to go to Home screen, swipe up and hold to open Recent Menu option, and swipe left or right from the edges to go back. You get Face Unlock, which works fine on our testing. Apart from this, there are the usual tricks, which is omnipresent in MIUI.
What we don't like in Xiaomi Redmi Y2!
The Xiaomi Redmi Y2 comes loaded with a 5.99-inch HD+ display with a screen resolution 1440 x 720 pixels. The phone comes with a bright display and you thank the 450nits brightness for that. It also features 1000:1 contrast ratio along with 70.7 per cent NTSC colour gamut. However, it is not a good move to give HD resolution at this price as rest of its competition like Honor 9 Lite and Asus Zenfone Max Pro M1 gives you Full HD+ displays. Further, the colour looks a bit washed out and sharpness is not so good, to be honest.
Although the selfie camera does a good job, the rear dual cameras fall flat. There is a dual-camera setup with a combination of 12-megapixel primary lens and 5-megapixel secondary lens. In our testing, we found some shutter lag when you are clicking photos. This is more visible (and more annoying) in low light conditions. The colour came out to be a bit washed out and you need really steady hands to capture during low light as things tend to get blurry.
The phone comes loaded with a 3080 mAh battery, which can give you a day long backup when you are using it quite moderately. The battery tends to deplete faster when you are playing high-end games. Then again, coming to its competition, the Asus Zenfone Max Pro M1 features a 5000mAh battery, while its cousin, the Redmi Note 5, features 4000mAh battery. IN fact, on a like to like comparison, you can't be blamed to think that the Redmi Y2 might have been outgunned by competition here.
Advertisement
Verdict
The Xiaomi Redmi Y2 comes loaded with good selfie camera and the performance is quite satisfactory, if not smooth. The display is a let down and so is the dual-rear camera. The battery could have been more in this one, though the gesture support looks good. Overall, if you are a selfie-centric person and want a smartphone with a good camera and is ready to compromise a little on battery and display, the Redmi Y2 can be considered as an option. Else, you have Asus Zenfone Max Pro M1, Honor 9 Lite and even Xiaomi Redmi Note 5 that gives you better design and performance around the same price points.