Vivo' T-series smartphones are aimed to cater to the budget segment audience and its T1 5G received positive feedback from our side when we reviewed it. Vivo has now come up with its successor, called the Vivo T2 5G, which carries the same chipset as its predecessor but revamps the overall design and some other specifications. The T2 5G costs Rs 18,999 for the 6GB + 128GB variant while the 8GB + 128GB model costs Rs 20,999. Is it the one you should consider in its price range or are there other options available in the market? Check out our review of the Vivo T2 5G and decide for yourself.
Vivo T2 5G: Design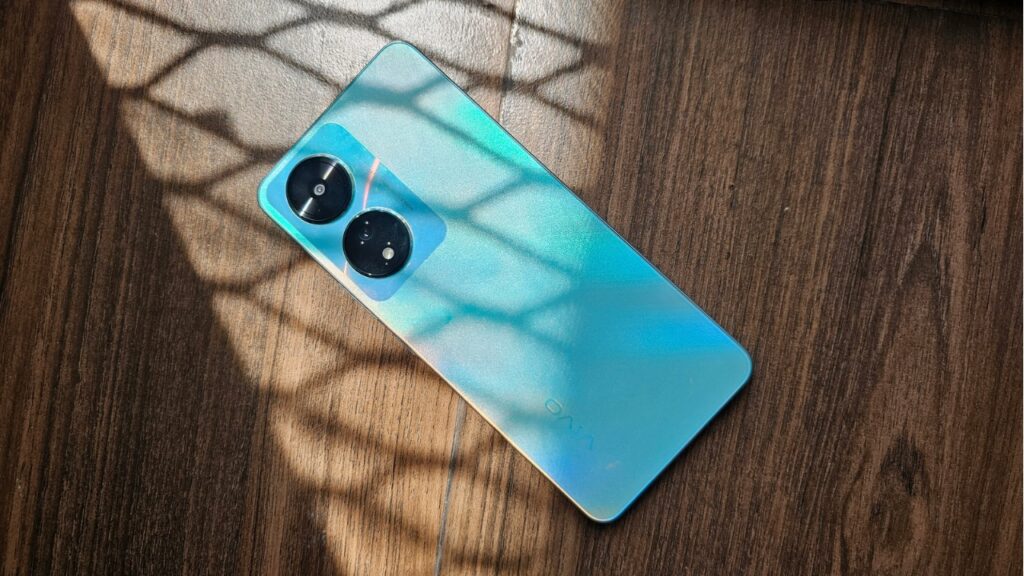 Vivo's T2 5G has a design that should appeal to a majority of people. The blue variant we got pops in the sunlight and has a matte texture giving it a premium in-hand feel. The back panel has diagonal lines running across which further adds a nice touch.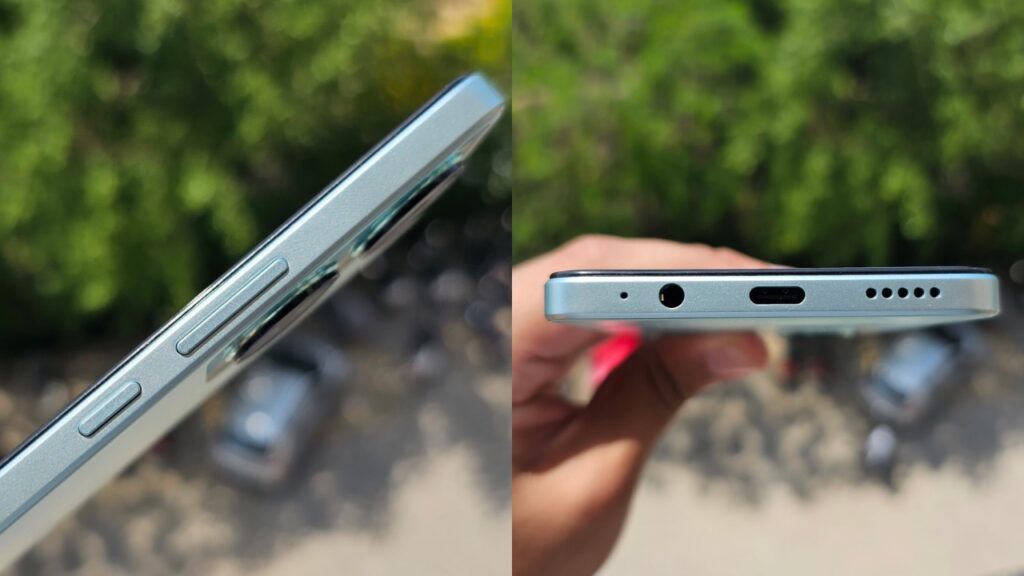 The sides are made of plastic, but I don't expect anything more than that at this price. The only major quarrel we had with the T1 5G was its ordinary and cheap design but with T2 5G, Vivo seems to be heading in the right direction. The panel also changes colours depending on how the light falls on it.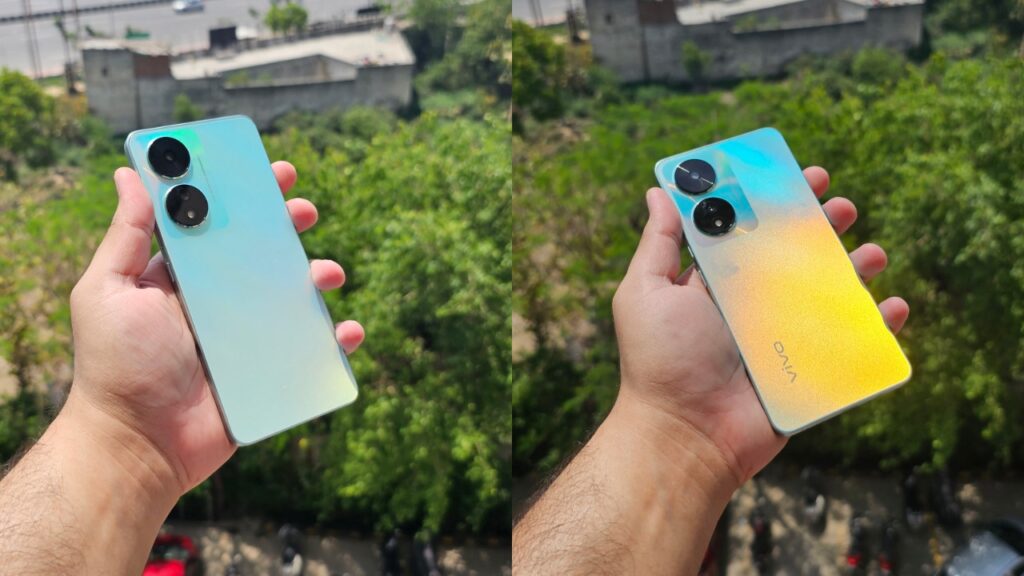 Then there's also a 3.5mm headphone jack at the bottom which works as it should. The buttons on the right have a tactile feel. The single speaker at the bottom is disappointing as it sounds tinny and distorts at high volumes. The haptic motor is also as you'd expect, a rattly one which isn't as strong as it should be.
Vivo T2 5G: Display
While the T2 5G has a distinctive design, apart from that, its specifications look highly similar to the iQOO Z7 5G, the device that lies in the same price segment and is from a Vivo sub-brand. Same as the iQOO Z7 5G, the Vivo T2 5G gets a 6.38-inch AMOLED full-HD+ display with a 2408 x 1080 pixel resolution. In addition, the display has a 90Hz refresh rate.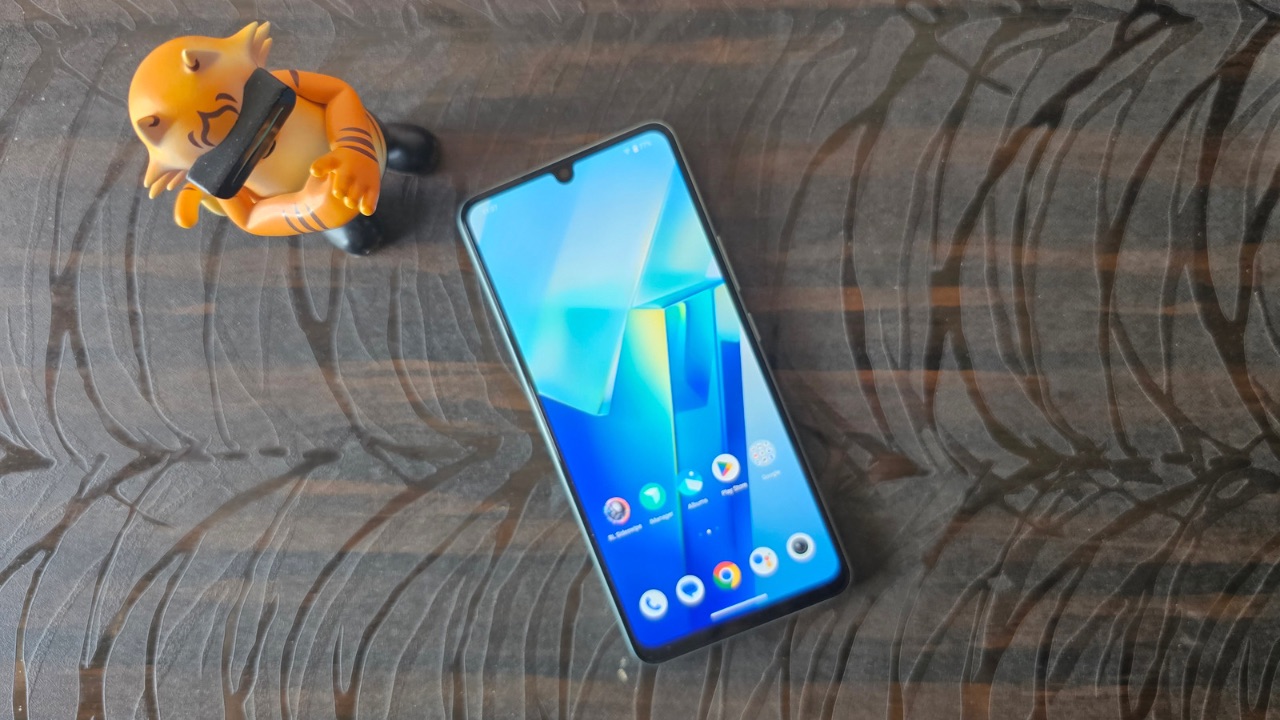 Once again, the display looks similar to that on the iQOO smartphone. It is a decent panel but not the greatest Vivo has ever used. It also has the same rainbow effect as the Z7 5G's panel but fortunately, it produces vivid colours and sharp text to compensate for average viewing angles.
I would have further expected it to be a 120Hz panel, but 90Hz is decent and doesn't disappoint. However, the notch design at the top doesn't look cool anymore and most would prefer a punch-hole design, similar to what Motorola did with its Moto G73 5G.
Read More: iQOO Z7 5G Review: Does it justify the price?
Vivo T2 5G: Performance & Software
Vivo T2 5G is powered by a Snapdragon 695 chipset under the hood, paired with up to 8GB RAM and 128GB storage. The review unit of the Vivo T2 5G we got had 6GB RAM, and it seemed to have worked fine with this amount. I didn't face any sort of app crashes, and even when some apps were booted out of memory, these were quick to load when I opened them again.
Next, the device's overall performance also seemed to be on par with my expectations. It was smooth in daily usage and was even able to handle heavy gaming with ease. Interestingly, the iQOO Z7 5G wasn't able to perform up to the mark but the Vivo T2 5G in comparison, performs a lot better in almost every scenario.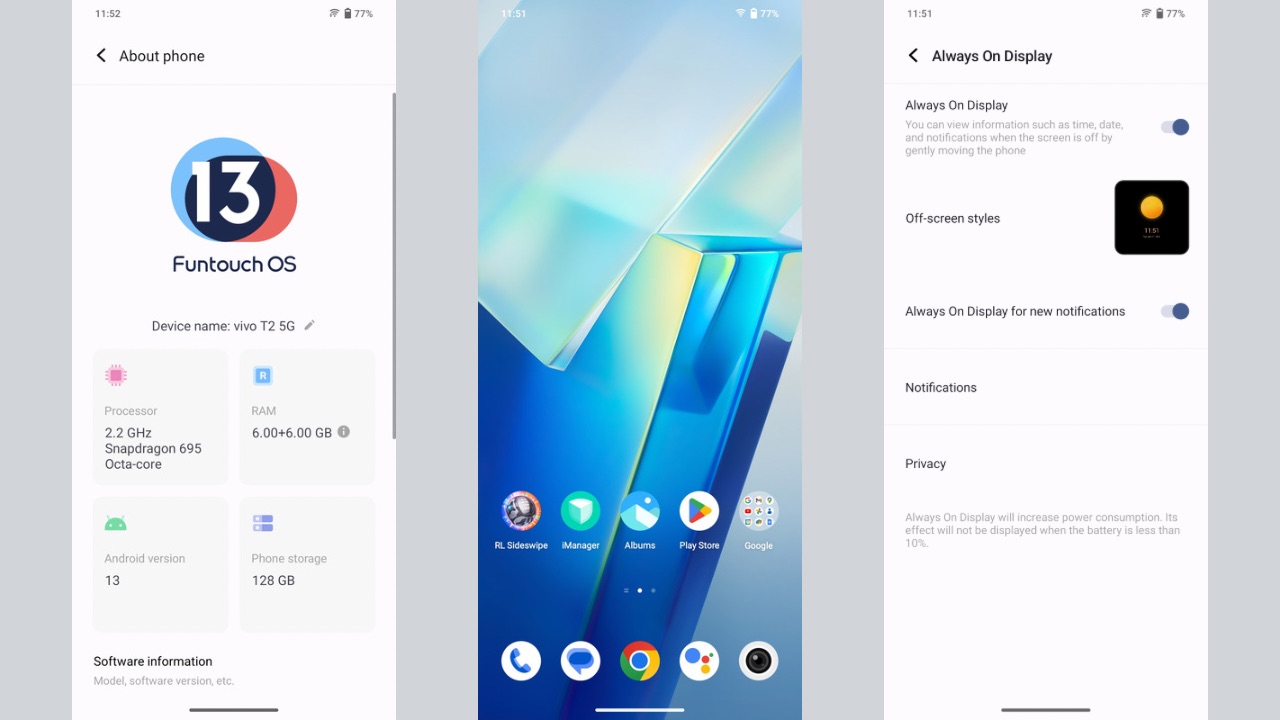 Both these phones run on FunTouch OS 13 based on Android 13 and there isn't a lot of difference in terms of features. The T2 5G also doesn't have the option to keep the Always-on display, always on. Instead, it would only show when you move the phone a bit or when a notification arrives, which actually defeats the purpose of always-on display functionality. Other features, and animations across the UI worked fluidly.
There's also some of amount of bloatware which you can easily uninstall, so that's not an issue. For biometrics, you get an optical fingerprint sensor which works as it should. It is accurate but a bit slow, though. The phone came with the February 2023 security patch and no update was available. The iQOO device in contrast, got the March patch as soon as we turned on the device. Connectivity options such as 5Ghz Wi-Fi, 5G, Calling, and Bluetooth performance on the Vivo T2 5G remained optimum.
Vivo T2 5G: Battery Backup
The Vivo T2 5G, similar to iQOO Z7 5G, has a 4,500mAh battery with 44W fast charging support. We also got similar numbers as the iQOO Z7 5G with slight improvements.
During my review period of the Vivo T2 5G, the device easily lasted me a day and sometimes more if I wasn't doing any resource-heavy tasks for extended periods. For some reason, while the iQOO device took more than an hour to charge from 0 to 100 per cent, the Vivo T2 5G was able to from 2 to 100 per cent in 61 minutes which quite decent.
Vivo T2 5G: Cameras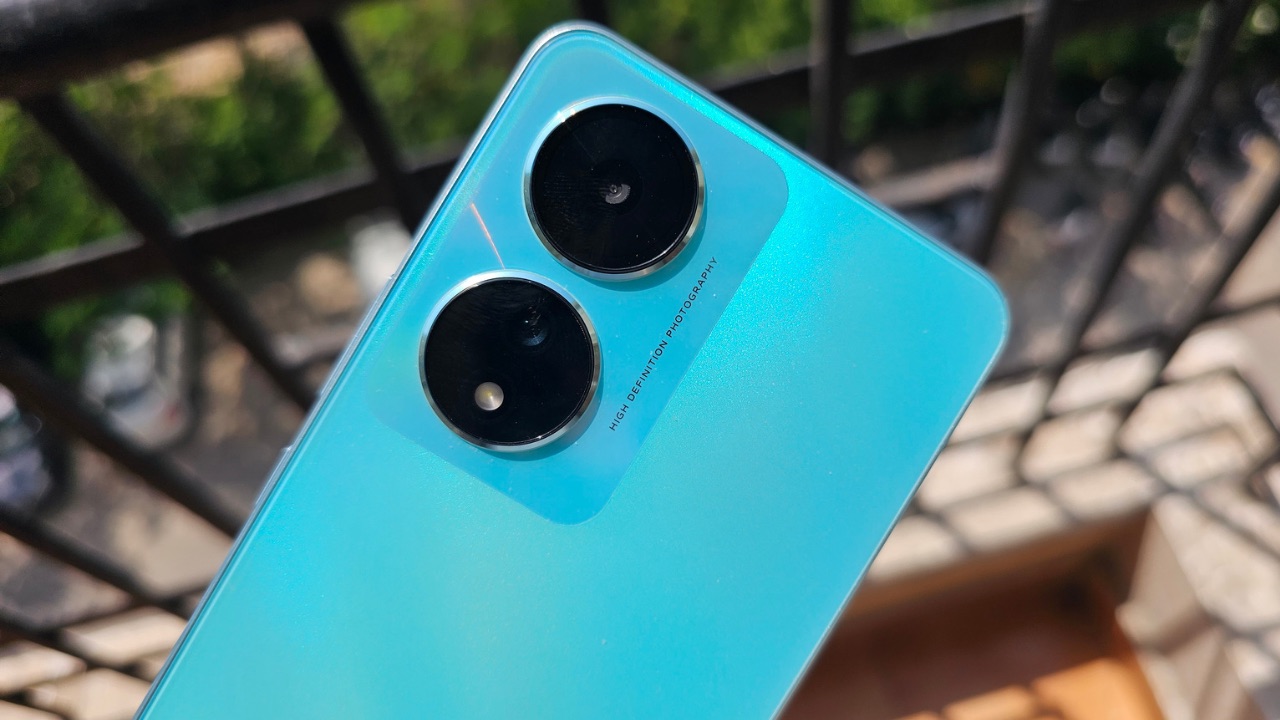 The Vivo T2 5G has a dual camera setup on the back, consisting of a 64MP primary camera with f/1.8 aperture and a 2MP depth sensor with f/2.4 aperture. This Vivo device has a 16MP selfie camera with an f/2.0 aperture on the front.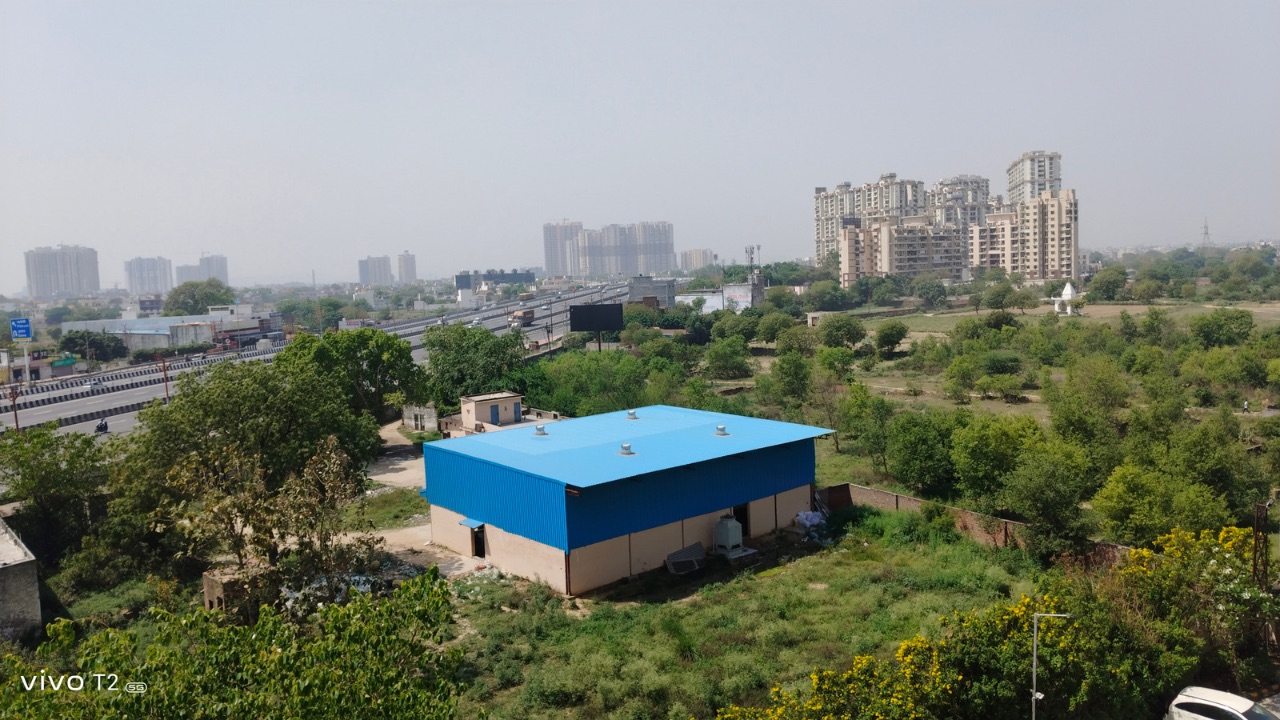 The main sensor, when there's bright sunlight, clicks excellent shots, which has an ample amount of detailing and sharpness. The dynamic range is decent, and the colours are kept natural. Overall, the photo is actually great to look at. In comparison, iQOO Z7 5G' photos had a warmer tone.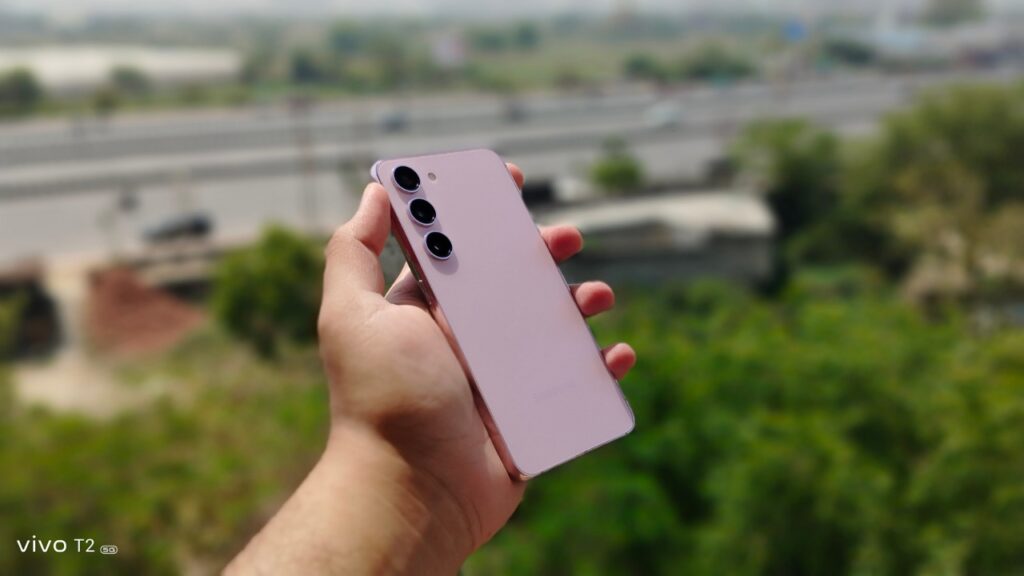 As for portraits, once again, the Vivo T2 5G doesn't disappoint in terms of colours, details and overall tone. However, despite having that 2MP depth sensor which should ideally help it with an accurate bokeh effect, the portraits sometimes miss out on proper edge detection. While the bokeh effect feels natural, poor edge detection takes away the fun of the portrait photo.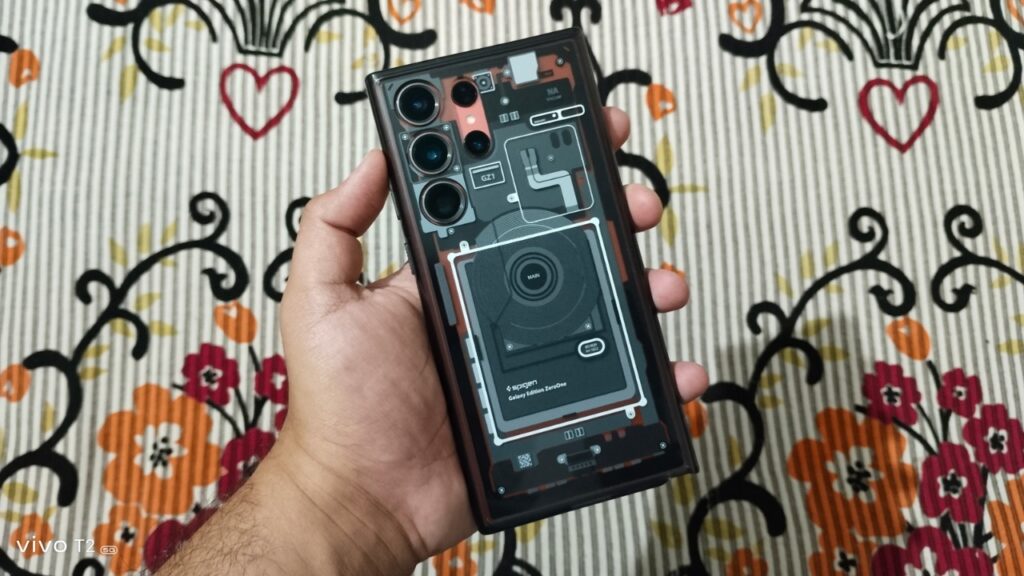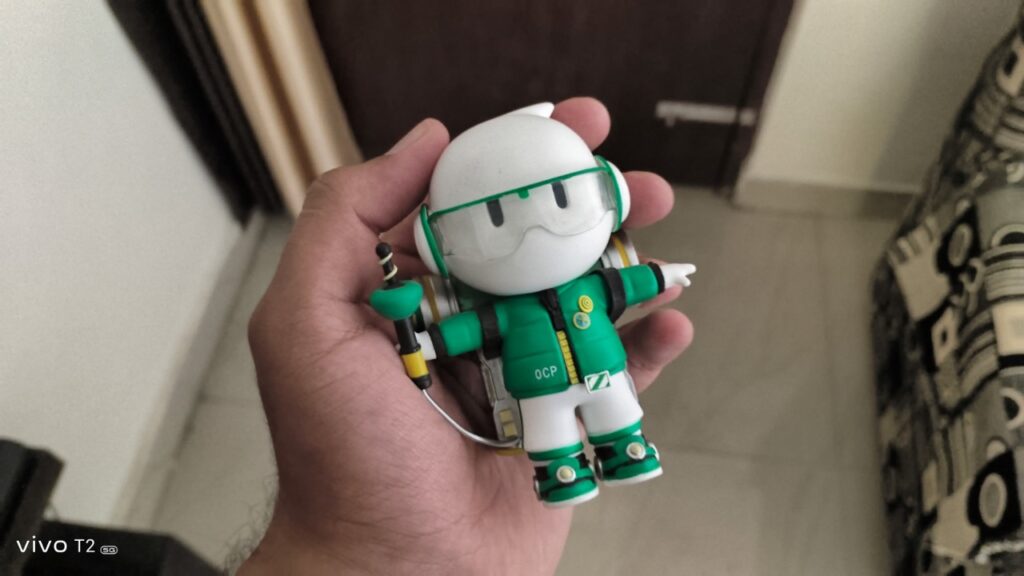 Photos shot under artificial lighting have a slight noise, and the details take a hit. But the colours are quite decent. Under low lighting, the results remain similar. While the colours are okay, the photos become too soft.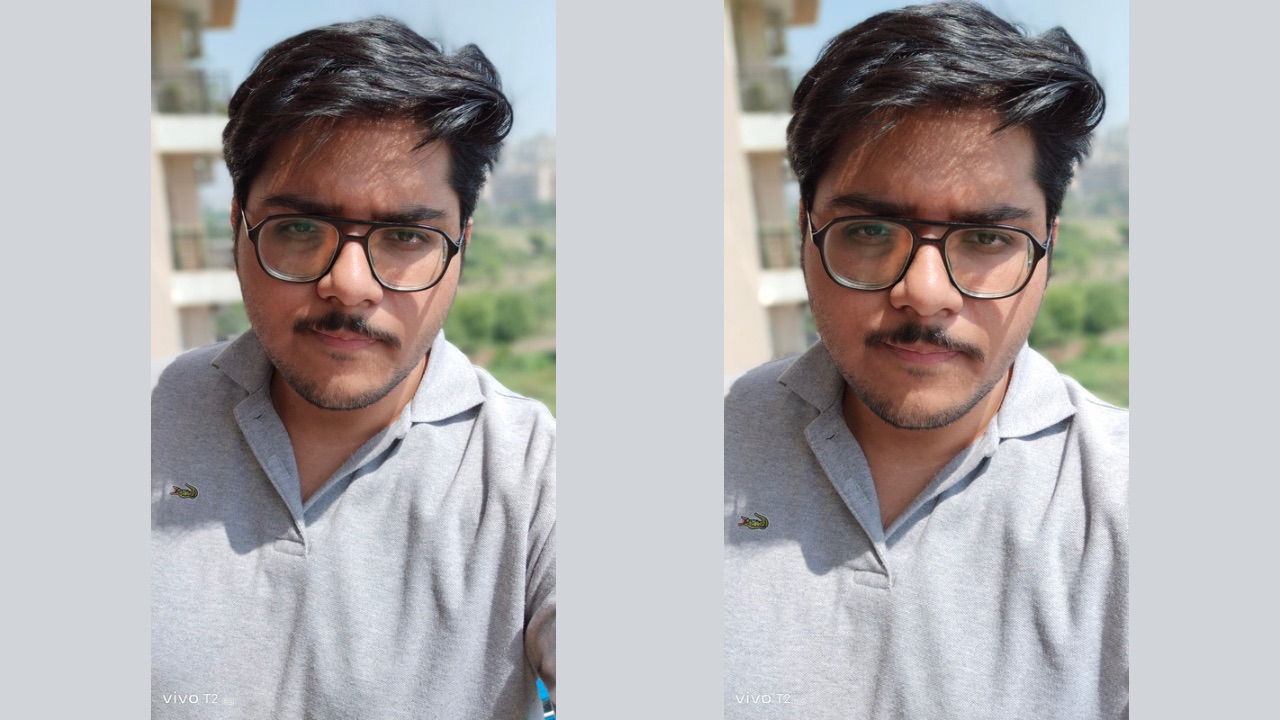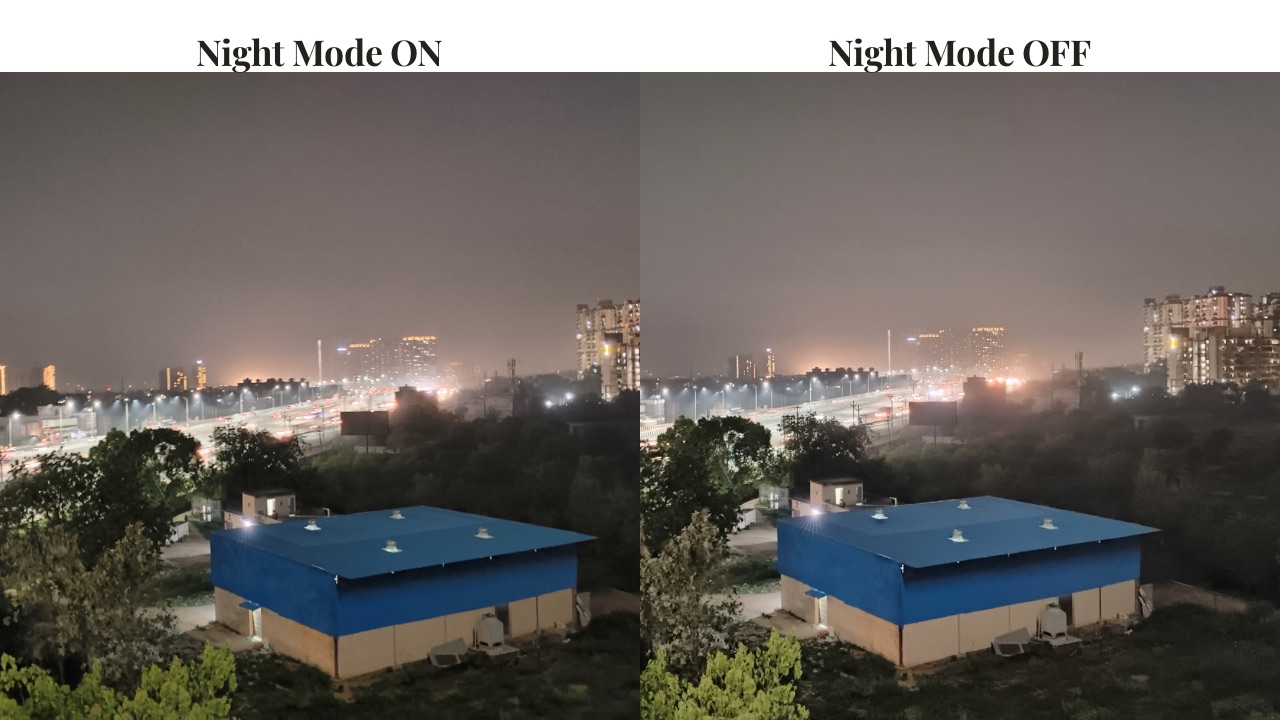 Selfies from the front-facing 16MP sensor are impressive. These are high on detail, and skin tones are close to accurate. Night shots are below average with no sort of details as such. Turning on the night mode doesn't help, either.