Does the combination of traditional timepiece coupled with a fitness tracking, makes any difference?
Advertisement
Pros
Lightweight watch
Good design
Waterproof
Cons
App could have been better
Connectivity issue
No automatic syncs
Timex is one of the oldest brands when it comes to watches. The brand has a legacy behind it of making some gorgeous looking traditional watches in the past and now, it is trying its luck in the fitness segment with Timex IQ+ Move. Priced at Rs 9,995, the watch is made keeping in mind the traditional users who do not want to switch to a smartwatch yet but still want to keep a tab on their daily activities. So, does the combination of traditional timepiece coupled with a fitness tracking, makes any difference? Let's find out.
Looks sturdy
There is no denying the fact that the watch gives a pretty sturdy and stylish look. Although, it is not the thinnest option available in the market with 13mm thickness, but it surely feels light when you wear it. The watch has a 41mm dial, which will get you just in the nick of time. You also get a silicon strap and an option of the leather band as well. We got the silicon band variant, which is really comfortable to wear.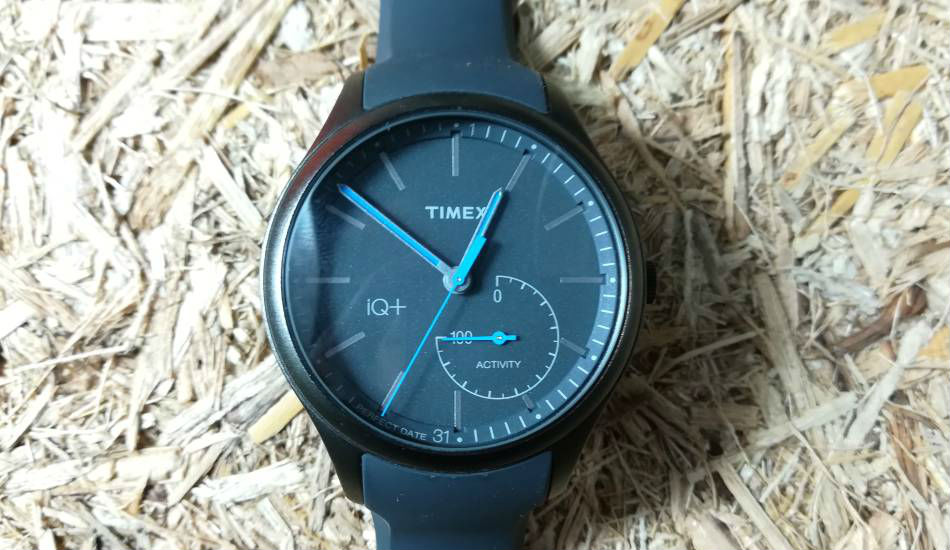 The watch has an analogue interface and there is a dial on the watch known as Activity, which basically gives you a fair idea about the progress made towards your daily goals. The right side of the watch houses a crown, which is used to set to manually set the time, plus comes handy when you are connecting it with the app (more about later). The crown can be also used to activate company's trademarked Indiglo backlight with a long press, which lights up the entire dial of the watch (and takes you back in the childhood!).
But, comes with limited features!
Though the watch looks pretty good in hands, but it just a fitness tracker after all. Through this timepiece, one can track basic activities including step walked, distance covered, calories burnt and sleep tracking. Being an analogue watch, you need to pair with the smartphone via an app known Timex Connected. The app is free to download from Google Play Store and Apple App Store. Another plus point you get here is the battery life. Being a traditional watch, you get the same battery life that you get from a normal watch, a plus point over smartwatches.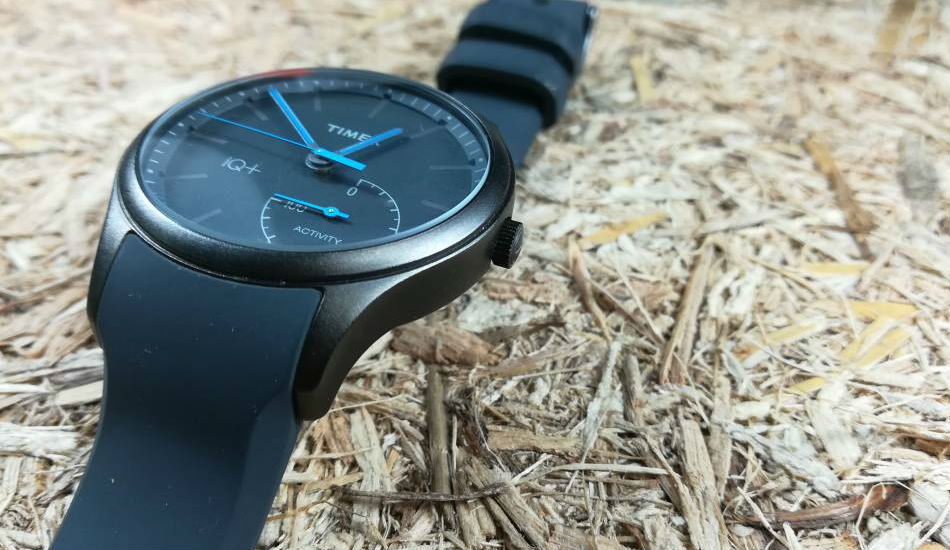 The watch is also water resistant meaning that one can submerge it up to 50 meters. This is ideal for those who want to take their watch to swimming or for a quick shower. But other than this, it does nothing. There is notifications signals or call alert, nothing.
Does a decent job, overall
The performance of the traditional-cum-fitness watch is quite satisfactory. We pit it against different smartbands and found out the watch does give almost accurate results when it comes to counting steps or any other activity for that matter. The watch also tracks your sleep automatically, which is a welcome move and it gave quite satisfactory results in this department as well.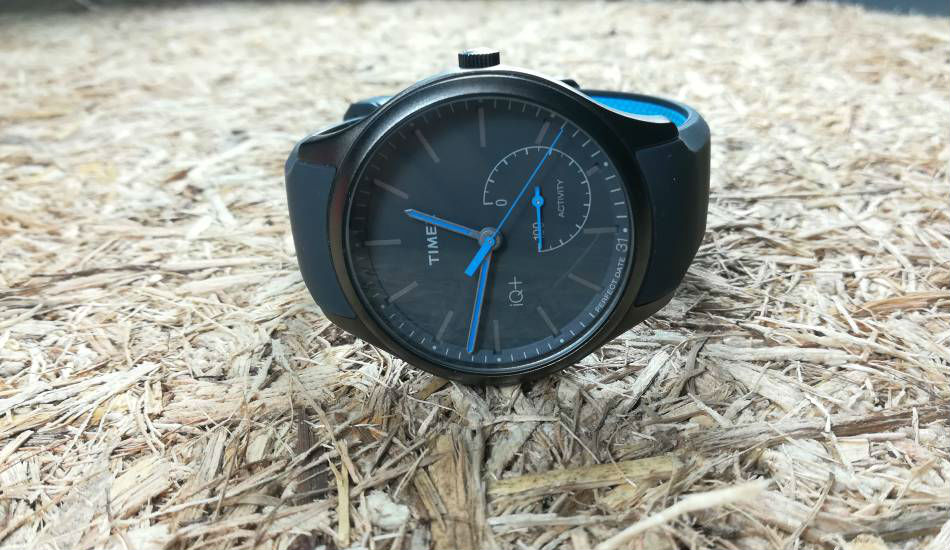 However, what we don't like was the fact that one has manually sync the watch to the smartphone, which in turn is a lengthy and sometimes, frustrating process. First, you need to open the Timex app and then press the crown for 5 seconds until you hear the sound from the watch and then finally you are able to sync and transfer the data from the watch to your smartphone. First of all, it took a lot of time to configure the watch and secondly, we had to try a few times in order to sync the watch.
You have the option deep down in the Setting menu to automatically sync the device with your smartphone. But you can do it only once a day. One can select the timing as well, which is a relief. Overall, the app is pretty simple to use and easy to apprehend. It shows all the data collected and has a graphical representation of the same, which is easier to understand.
Advertisement
Verdict
Overall, Timex has its ducks in a row for this one. The company has tried to put a product, which tries to get the best of both worlds. However, there are some bugs in the app, which is not a good, especially, if you have to check all your activities through the application. But, then again there is always room for improvement, and we think that Timex has a lot to catch up. So, if you are Timex fanboy and also want a fitness tracker, then this watch is meant for you. But, otherwise, there are a plethora of fitness bands available in the market like XIaomi Mi Band 2, Goqii Life, and other, which comes loaded with just good features at a really affordable price range.