To capitalise on the growing demand for affordable tablets, WickedLeak, an India based start-up company, has come out with an Android Ice Cream Sandwich (ICS) based tablet for just Rs 5,249.
Named as Wammy 7, the tablet comes with a 7 inch screen and is available through WickedLeak's website. It features 5 point capacitive touch screen with 1.2 GHz ARM Cortex A10 and 512 MB DDR3 RAM. It has an HDMI port, Micro SD slot, 3.5 mm audio out, and a USB 2.0 port for 3G dongle. Wammy 7 is capable of streaming 1080p full HD videos and has dedicated 400 MHz GPU for advanced flash apps, interactive apps and full HD videos.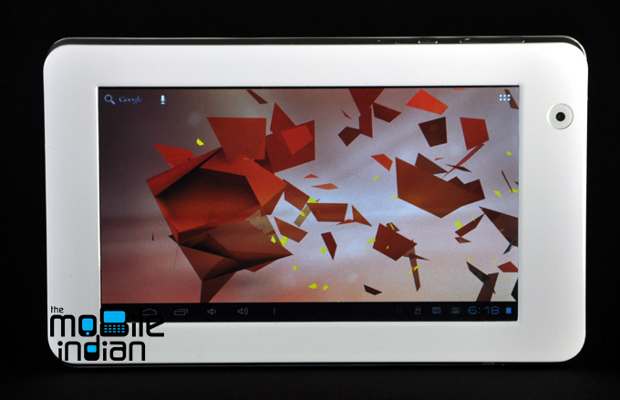 The specifications are attractive but then there are other tablets in the market with such specification. And while we found the performance and price good when we first saw it, we discovered some problems later on which can be addressed by the manufacturer. So here is our complete review of the product.
###PAGE###
Design
The WickedLeak Wammy 7 comes in pure white colour, but its sides come with aluminum finish with two sides (the wider ones) are curved towards the front making the buttons visible from the front which aids in easy navigation through the physical buttons. All the ports – which include a full USB port, a mini USB port, a charging port, a 3.5mm jack, an HDMI port, and a MicroSD card slot – are placed on right side of the tablet.
Such a placement creates problems if you want to use too many connectors, making it quite cluttered. However, most of the times users do not use more than two connectors and also, one side placement of ports makes them easy to reach out for.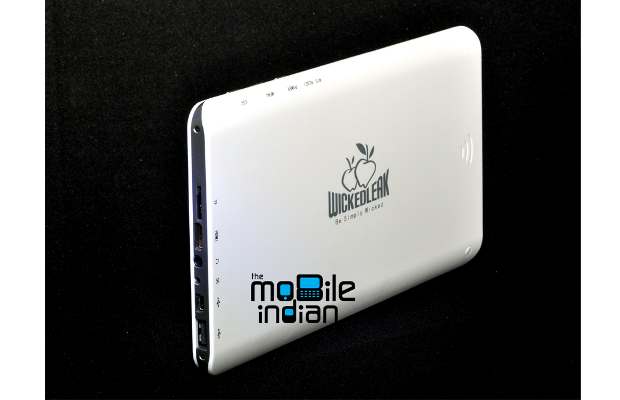 The tablet doesn't have a rear facing camera, but comes with a front facing VGA camera placed on the right side top on the front panel.
The power and the volume rocker are at the top right corner and are visible even from the front. The build quality of the tablet is not great, it makes creaking noise when there is even a slightest pressure. However, the issue is not big enough to deter a cost conscious buyer.
###PAGE###
Display
The 7 inch capacitive touchscreen display is bright and supports five point touch which all works well. It even has the option to check how well the touch is working through an inbuilt app called 'Multitouch'. We used the app and the screen did respond to all five finger touch really well.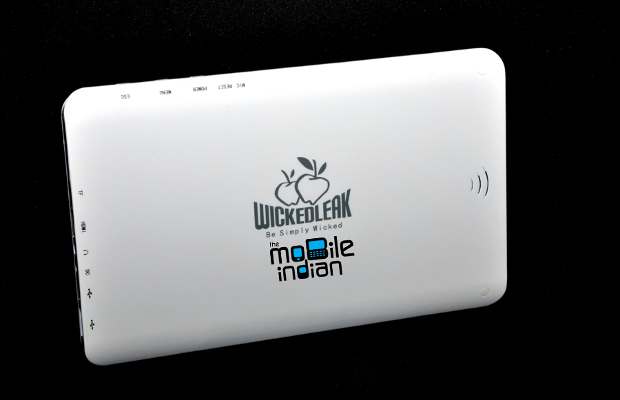 The screen comes with 800×480 resolution which is decent for a tablet in this price range. The pixels are visible but are very fine so it doesn't hamper the display quality much, images came out really well and so do videos. The colour and sharpness are also well displayed.
###PAGE###
Performance
The WickedLeak Wammy 7 comes with an AW A10 Cortex A8 (1.2GHz) along with Mali400 3D Accelerator graphics processor and 512 MB RAM. What is good is that you can overclock the processor through an inbuilt app called CPU Master.
The app not just allows you to maximise the performance but also to control the speed to improve battery life. There is also an option to let the system overclock the processor based on the demand put by the apps that you are using, thereby improving the performance and yet saving some battery.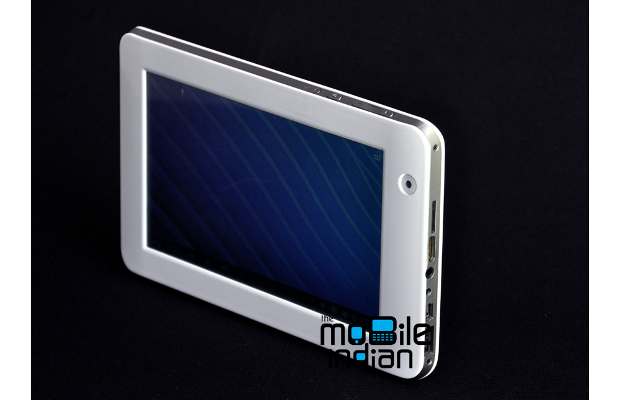 Overall, the performance of the tablet is quite satisfactory, though there were times when few apps did crash, and sometimes the tablet also slowed down. However most of the times it worked well without any framing or slowing down.
Given that it is a low cost tablet the performance can be rated as decent.
###PAGE###
Operating System
The WickedLeak Wammy 7 comes with Android 4.0 and apart from the few additional apps that we discussed above, the OS is more or less a stock version.
However, there seems to be a problem which we discovered when we did factory reset of the tablet – after a reset, it opened in Chinese language which made it difficult to restore the language to English as every instruction was in Chinese and we had to infact use another Android 4.0 tablet to figure out where to change language from. In fact even after restoring the language to English, few buttons in the keyboard kept showing up in Chinese.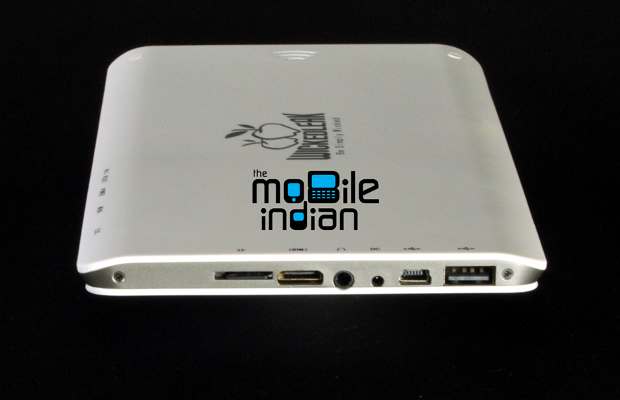 Camera
There is only a front camera on this tablet with VGA resolution. The camera is good enough for video chats but photography is a big no-no as it produces dull images since it is just a VGA camera.
###PAGE###
Other features
The WickedLeak tablet comes with a full HDMI port which is capable of supporting dual screen displays which means that when you connect it to a TV, you can see images in the TV as well as in the tablet. It supports videos up to 1080p and 3D effects too.


There is also a full USB port that supports USB dongles as well as storage devices. Anyway, Wammy 7 comes with built in 4 GB storage and an expandable memory of up to 32 GB through a micro SD slot.
It has WiFi (b/g/n) but the tablet has no Bluetooth facility.
###PAGE###
Battery
With full recharge, the battery of Wammy 7 lasts for a maximum of 3 and half hours with continuous WiFi connection and includes couple of minutes of net surfing. It reduces further if you are gaming. The tablet comes with a 3000 mAH battery which by tablet standard is on the lower side.
Verdict
The tablet looked way too promising in the first look. However later we discovered that the company has not managed to get the OS tweaked properly by its Chinese makers, and the result is that the factory reset means that it gets restored to its Chinese factory state.
The build quality issues are also there, but considering the overall package of price, performance and quality, it is definitely worth considering over its rivals.