Home grown mobile phone maker, Micromax had some time back introduced the Funbook Pro tablet in India with much fanfare. The tablet is basically an upgraded version of Micromax's earlier tablet, the Funbook.
The Funbook Pro has better specification than the earlier tab like a 10.1 inch capacitive multitouch screen as against the 7 inch screen of the Funbook. It also has a bigger internal storage of 8 GB against 4 GB of Funbook.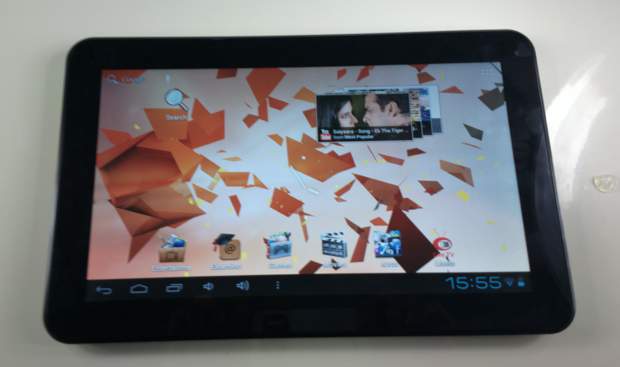 The Funbook Pro is priced at Rs 10,990 but is available for Rs 9,999 from online retailers. For this price, currently there are few other tablets like Milagrow Tab Top, HCL My Edu tab, BSNL's Penta tablet etc. However, the Funbook Pro has better specification than these but there is always a question mark over the real world performance of such low cost tablets.
Thus, if you have zeroed in on the Funbook Pro, read on to know how it performs actually.
###PAGE###
Look and feel:
Since it is a 10 inch tablet, it looks huge but thanks to the rectangular shape, it is much easier to hold. It has also been built in such a way that you would comfortably hold it in your hand. Its back panel is dented on its four sides that gives it further grip while the matte finish ensures a firm grip. Though how much it weighs has not been revealed by the company, the Funbook Pro nonetheless feels a bit heavy in the hands but is okay considering that it is a 10 inch tablet. The huge size also means that you have to hold it in both hands if you want to type something.
Coming back to the body, it has a glossy finish display that means it attracts a lot of fingerprints and hence you constantly need to clean it out if you want to see a clean device. If you have a sweaty hand, then you have to be extra careful. But it has a scratch resistant layer that runs edge to edge giving the tablet a flush and neat finish.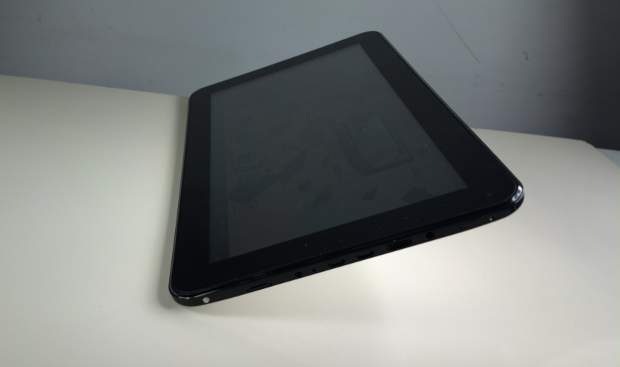 Micromax could have been a bit innovative in terms of placement of keys though. If you hold it with the front camera on the right hand top side, then you will find all the connectors like mini HDMI port, 3.5 mm jack, mini USB port, charging port and the SD card slot along with the on/off button and reset button on the right hand side. The volume rocker and the return key are at the top, near the front camera.
The power key has been placed in such a way that you have to do a bit of hard work for some time to find it though you might get used to it later on. You have to also press a bit more on the power and return keys to make them work. Also, since all the ports are in one side, you may find it difficult to connect everything at one go.
There are two speakers on the rear panel and strangely none in the front. This makes it quite hard to listen to songs or videos.
All in all, the Micromax Funbook Pro is a good looking tablet vis-Ã -vis build and style. Though in terms of style, it is more of an average device.
###PAGE###
Processor and performance:
The Funbook Pro is really eye catching when it comes to specification. It has a 1.2 GHz Cortex A8 processor, Dual Mail 400 GPU and the latest Android 4.0 Ice Cream Sandwich operating system – a combination that itself speaks strongly for the tablet.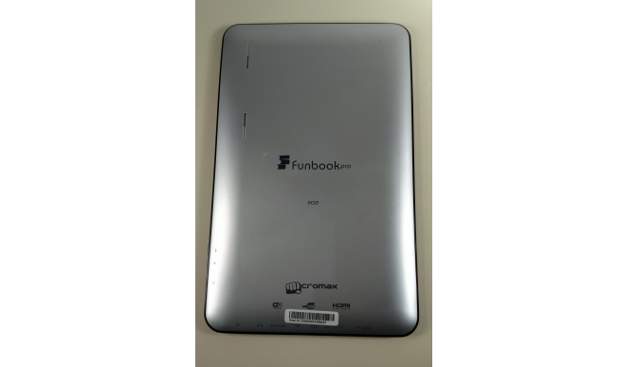 The tablet is quite fast in closing and opening applications. The user interface is much like the stock ICS UI which is indeed quite user friendly. The tablet shows your last closed apps so you can quickly go to the last stuff you were working on without going through the menu. The ICS also makes it easy to change settings.
Coming to the processor, not only apps but also playing game is quite easy with the tablet. We have played quite a few graphics heavy game but the tablet did not showed any lag, but yes it heats up quite quickly even when you open simple applications for a very short time. Otherwise, playing games and watching movies is a treat on this tablet.
Battery:
For a tablet, which is expected to be carried around all day with minimum scope of getting charged, the performance of battery is really important. And since, Micromax Funbook Pro is being marketed as both and educational and entertainment tablet, battery life is even more important.
Though we would not say that the Funbook Pro is outright disgusting when it comes to battery life, the tablet is neither very impressing. It best can be termed as an average tablet with decent battery life. Remember that Funbook Pro comes with a huge 5600 mAh battery which looks really great.
With around 80 per cent charge we used the tablet for about one hour of net surfing over WiFi including watching videos on YouTube and played games for about 30 minutes. But by that time the Funbook Pro was very low on battery and we had to connect it to a charger. This means that with full recharge also you have to be very careful and must keep the charger handy.
###PAGE###
Reading and typing:
Now since tablets are meant for reading ebooks and to type occasional documents, these two aspects are also important. In case of Funbook Pro, these two properties are even more important as it is projected as a student tablet.
The tablet comes preloaded with the stock Android keyboard but anyway you can download other types of keyboards from Google Play Store. However, with the supplied keyboard we have had a not very good experience. The keyboard does not responds to usual press despite the screen being a capacitive one. Infact, most of the time we had to press it hard and often one or more times to type a word.
When it comes to reading, the Funbook Pro is too an average product. True, its 10.1 inch display is large enough to project two pages of an e-book and also since the tablet responds to pinch to zoom functionality, you can zoom in and out for better readability. However, the screen of the tablet does not have an anti glaring coating on it that means you cannot read under light.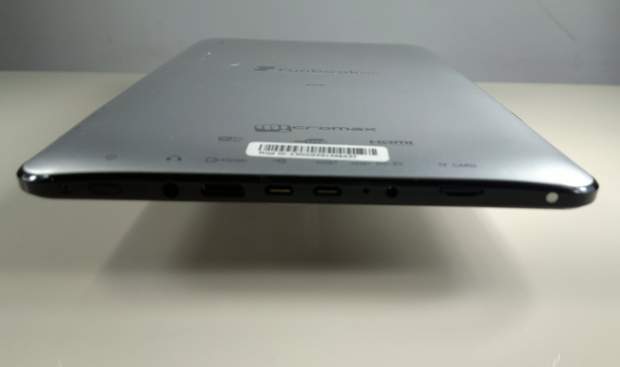 Entertainment:
As written earlier, the processor is able to play games and videos quite smoothly. However, it is the screen resolution and the sound output that mars most of the fun element.
Its 1024×600 pixel resolution of the display though sounds nice but is not that great as is obvious from the screen itself. Pictures and videos look a bit dull and uninteresting. Volume output is quite on the lesser side and since no speaker is there on the front panel, listening to sound and music is quite difficult.
###PAGE###
Additional features:
The tablet has 8 GB of internal memory, further you can add a micro SD card of upto 32 GB to store your files, movies, music, pictures etc. There is a mini HDMI out put as well which you can use to see your stored movies and pictures on your TV with HDMI output. Also, by connecting the tablet with your TV through a HDMI cable, you can surf internet on your TV as well.
Sadly, there is no Bluetooth connection. Moreover, we have found nothing on the Micromax Store. Notably, the store has sections like Apps, Movies, Live TV, Entertainment, Games, and Education. However, none of them is functional right now.
Few positive of Funbook Pro is that Micromax is offering a Tata Photon dongle with this for a small fee of Rs 500 for which you will also get 2 GB of free data in first two months (1 GB each month).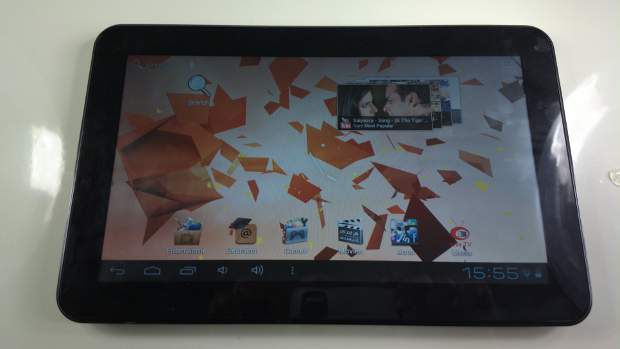 Rivals and conclusion:
Currently, there are lots of tablets in the sub-Rs 10,000 segment. However, none comes with a 10 inch screen; most tablets in the sub-Rs 10K segment have either a 7 inch or an 8 inch screen. If you are not affected by the 10 inch screen than better go for the 7 inch Funbook tablet which has almost similar specification as this except the screen size. Other wise there are Millagrow Tab Top, BSNL tablet, and HCL My Edu tablets in this segment but none match the specification of the Funbook Pro.
In short, the Micromax Funbook Pro is a good looking tablet with better specification and performance than most of its competitors. The downsides of this tablet like heating problem, reflective screen, low sound output and absence of Bluetooth are definitely irritants but do not weigh that heavy against its pros like its big display, fast processor, latest operating system, and good design.