The Indian market is flooded with low cost Android tablets. However, there are a few that come with GPS and 3G, and Mercury mTab Neo2 fills that gap in terms of features, which include SIM calling, Bluetooth, 3G and GPS. The price of the device has gone up to Rs 14,000 and that pits it against the likes of Reliance 3G Tab, BlackBerry PlayBook and even Samsung Galaxy Tab 2.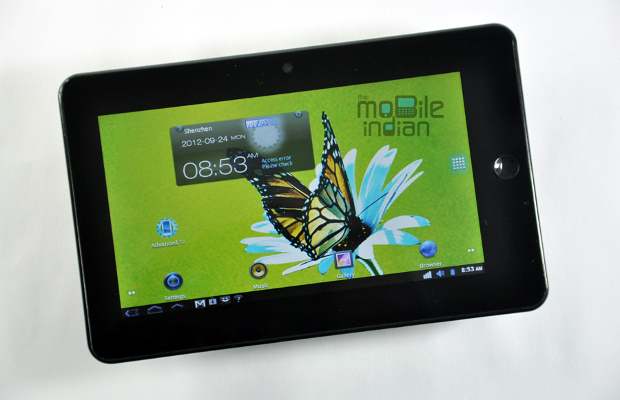 First let's check out what the device offers. In the latter part of this review we also talk about how the tablet competes in terms of specs.
Design
The tablet is all glossy black, which attracts fingerprints. There are three physical buttons on the top right of the device for power/lock, options and home. There is also a single button on the left right side of the screen. It is the return key.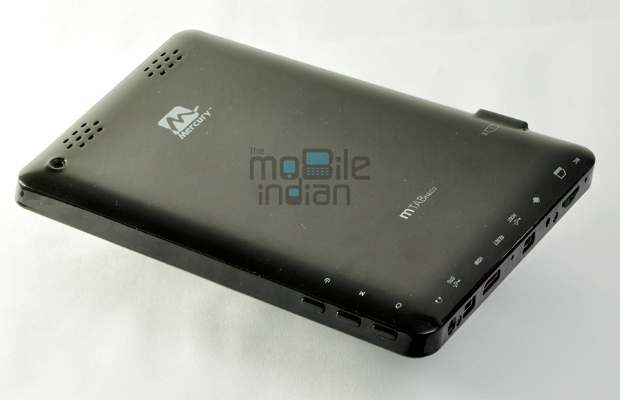 The buttons are well placed, except that the volume rocker is a soft key and that means you have to unlock the screen every time you want to reduce the volume.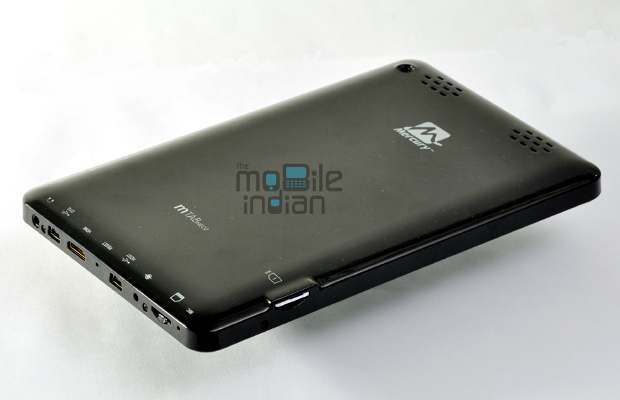 There is a front facing VGA camera in the center and a 2 megapixel rear camera on the top left corner. In terms of ports and connectivity there are two mini USB ports, a mini HDMI port, a 3.5 mm jack, a micro SD card slot and a charging slot on the right side, while there is a SIM slot at the bottom.
The plastic is of decent quality, there is no creaking sound, and except for the glossy finish that acts as a fingerprint magnet there is nothing much to complain about here.
Display
The display resolution is 800 x 480 pixel, which is almost standard in the low cost tablet space, and is decent, though not very bright and with a limited viewing angle. The colour rendition and sharpness is also just passable. Touch, however, works fine and responds well.
User interface
The tablet is based on Android 3.0- a surprising update for this tablet which was earlier based on Android 2.3, given that most other tablets migrated straight to Android 4.0.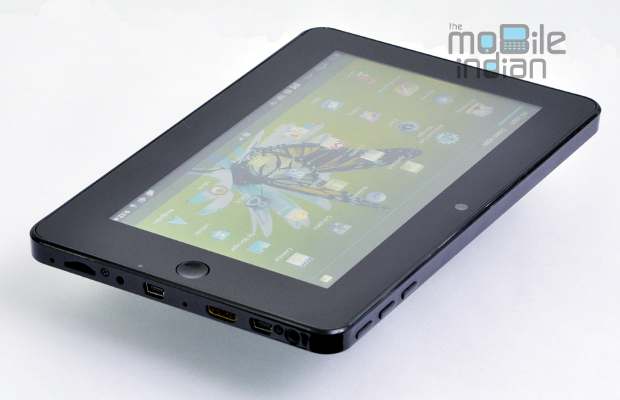 Having said that, Android 3.0 was meant specially for tablets and therefore works well. Mercury has modified certain bits like the unlock mechanism. It now sits in the right hand corner and can be operated with the thumb, which is very comfortable. The rest of the OS is almost stock version.
Performance
The tablet features a 1.2 GHz dual core processor coupled with a 512 MB RAM, and offers decent performance for a budget tablet, but given that it is not really a budget tablet, it is a bit disappointing.
In terms of normal tasks like web browsing, ebook, email etc. it is very smooth. However, in terms of heavy graphics intensive game the tablet struggles to cope. In fact the specifications of the processor are in question given that the Mercury site claims only a 1 GHz dual core processor. At other places it is said to be a 1.2 GHz dual core processor but the box we got says 1.2 GHz Cortex A8 without mentioning the dual core part.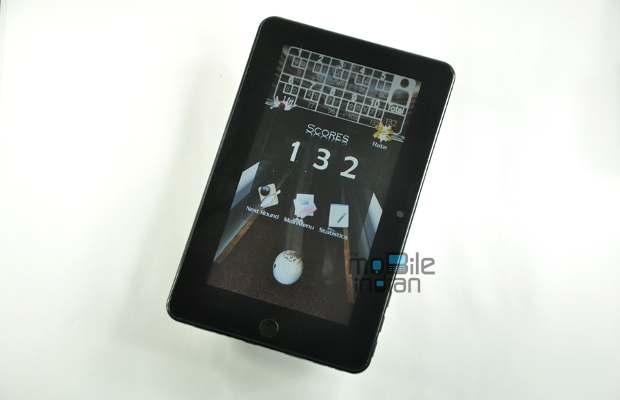 Battery life is also not great and if you want to use it as a phone plus a tablet, we advise you against it because with the SIM in place battery consumption goes up and you will need to charge the tablet multiple times a day. However, as a standalone device it offers up to 4 hours of working time which is close to what other low cost tablets offer.
Another annoying thing about the tablet is the sleep feature. To awaken it you need to press the power button longer. It wakes up faster than it restarts and had putting it to sleep meant longer battery life it would have been a great feature, but since that's not the case, it is a waste.
Connectivity
The tablet supports a SIM card with 3G connectivity. It even allows SIM calling. Both these things work well. However, since it is a tablet calling is not the focus of the device. The calling function sits inside the app's menu as one of the apps, although you can bring it to the home screen any time.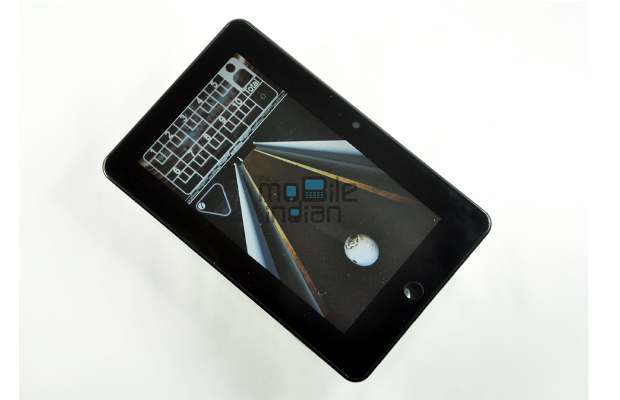 There is also no ear piece in the tablet and therefore incoming voices come through the rear speaker. However, since the tablet gets Bluetooth connectivity you can opt for a Bluetooth handsfree, or you can use the headphone that comes with the device.
Other features
The tablet comes with a VGA camera in front and a 2 megapixel camera at the back. The rear camera is a waste and clicks barely acceptable photos in broad daylight. The front camera too just about manages video calling.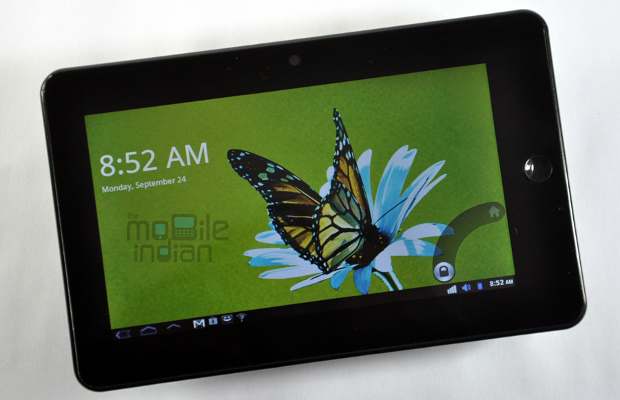 With this tablet you get GPS for navigation-a feature that is missing from similar low cost devices. You also get Bluetooth, which is missing from most other tablets.
Competition
The tablet is priced about as much as the Reliance 3G tab V9A which comes with free 3G data bundled from Reliance Communications. It also offers an improved Android 4.0 operating system and better 3 megapixel camera at the back, though it gets only 4 GB internal storage. Overall, it is a better offer.
iBall Slide 3G is also priced about the same but comes with Android 2.3 operating system and identical specifications as Mercury mTab Neo2. It lacks GPS though. BSNL PentaTab with an 8 inch screen is also priced in the same range and is better in terms of specifications, but in terms of quality Mercury is better.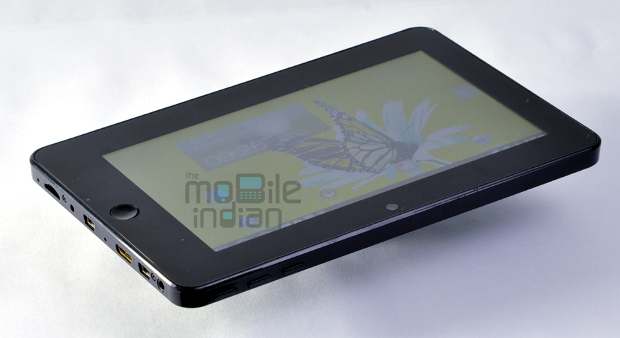 Zync Z999 Plus is another 3G tablet from an Indian brand priced at Rs 10,000 and although it lacks GPS, other features are almost similar and it also has a 1.5 GHz processor. However, in terms of quality Mercury is a better product.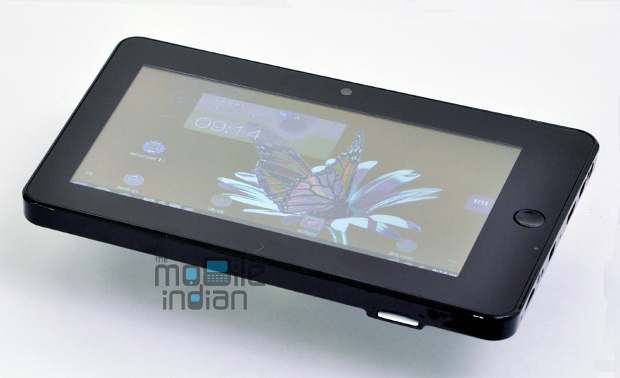 BlackBerry PlayBook, which doesn't have 3G, is also available at a similar price. It is better built and performs better too even though it doesn't run on Android.
iBerry Ax03G is a tablet from a Bangalore based brand. It offers better specifications like 1 GB RAM, face-unlock, and Android ICS 4.0 at Rs 9,999.
The 7 inch Samsung Galaxy Tab 2 is priced at Rs 19,000, offers similar features and is way better than the Mercury. It is a much better tablet to own with better performance, and very long battery life. In fact you can even replace your phone with this tab.