In the sub-Rs 10,000, there are currently many Android tablets in India from various manufacturers. Intex I-tab which was launched for Rs 12,000 is currently selling for Rs 9,000. This tablet also comes with very decent features and specifications. However, low cost tablets are often criticised for their poor performance despite having a very enviable feature sheet.
Let's look how the Intex I-Tab performs in real world.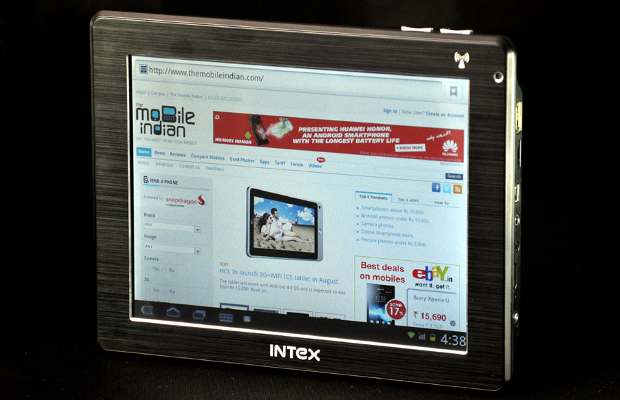 ###PAGE###
Look and Feel:
At first sight, the Intex I-Tab looks okay with its full plastic body. The I-Tab measures 20.3 mm in width, 1.3 mm in thick ness and 16 mm in height. It also weighs around 475 grams which is okay considering that it has an 8 inch display, which again is odd considering that most other lower end tablets come with 7 inch displays.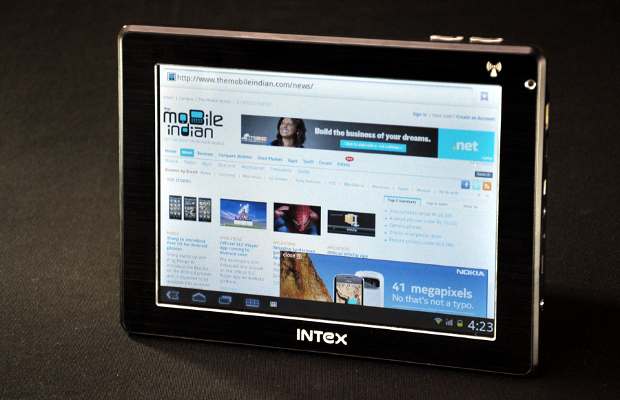 The body is fully made of plastic but thanks to the matte finish in the back, it is quite easier to hold it. However, it is the front part that mars its looks. In the front, the 8 inch display is surrounded by a thin chrome strip which is then covered by an odd 2 inch raised platform. Also, instead of 16:9 or 16:10 aspect ratio, the I-Tab comes with 4:3 ratio that makes it a bit squarish.
Intex has also placed the buttons quite unorthodoxly which may or may not be liked by the users depending on their personal preferences. For example, the volume rockers, menu and return buttons are placed on the top portion of the tablet when you hold it in landscape mode. While holding like that you will find all the ports – USB, micro USB, 3.5 mm jack, charging port, HDMI port, Reset button, on/off button and mic – in the right hand side.
###PAGE###
All other sides are devoid of any key or port. This placing, however, sometimes causes problem. For example, while playing certain games which opens only in the horizontal mode or while watching videos, you are compelled to hold the tablet in landscape mode that may block the mic as well. And if you have inserted your headphone or a USB charger or a dongle, you will find if very inconvenient to hold the tablet.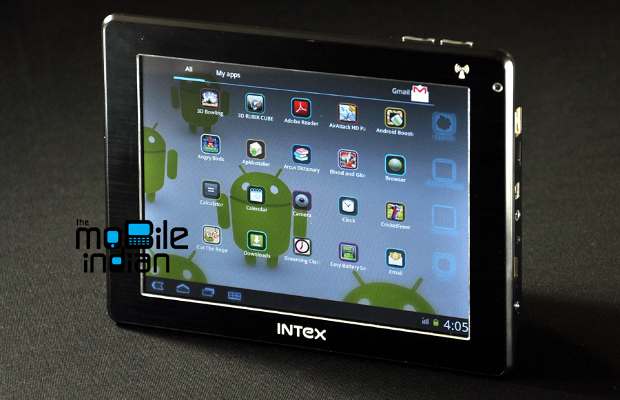 The 4:3 ratio is also to some extent not suitable if you like to watch movies for which 16:9 or 16:10 ratio seems the perfect one. All in all, the tablet feels sturdy and the raised platform in the front, around the display, will prevent the screen from getting any scratches and protect it to some extent. The tablet is definitely feels a bit heavy and the button placements is odd for sure but the touchscreen is of good quality and responds well to commands.
###PAGE###
Features and Performance:
The notable feature of the Intex I-Tab is its 1 Ghz Cortex A8 processor, a rarity in the low end segment earlier though now few other low cost tablets too has similar processors. The I-Tab has also 512 MB RAM. This combination of processor and RAM makes it eligible for upgradation to Android 4.0 ICS. However, there is no word from Intex so far about upgrading it to the latest Android operating system. Also sadly, the tablet comes with the older version of Android Gingerbread operating system – Android 2.3.1.


However, the processor is powerful and executes applications effortlessly. We could play heavy graphics based games like the Blood and Glory. The tablet did respond a bit late to the heavy graphics loaded games but it indeed able to play such games.
###PAGE###
The smooth touch and clear sound further aided game playing. The tablet however crashed sometimes as well forcing us to hard reset it couple of times, but overall most of the times it able to give a smoother performance.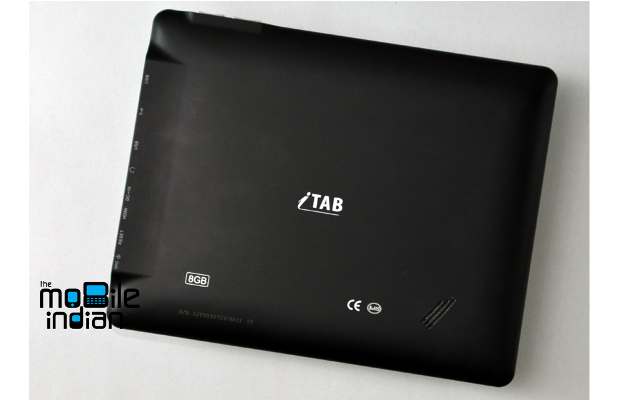 The best thing about the tablet is that it comes with a lot of premium games like Cut The Rope, which is available for Rs 54 from Google Play Store, preloaded. Infact, I got the tablet with so many games that I never thought of downloading anymore.
When it comes to movie playing as well, the tablet comes out with decent scores. The device comes with a USB port, so you can just plug in your pen drive and enjoy any movie you have. The USB port also allows users to get internet connection with the help of a dongle, in case you do not have WiFi connection. Sadly it does not have Bluetooth connectivity.
###PAGE###
The Intex I-Tab comes with a massive 5000 mAh battery which is quite decent. With average usage it can easily last for a day. The only time the battery drains out very fast is when you start playing games on it.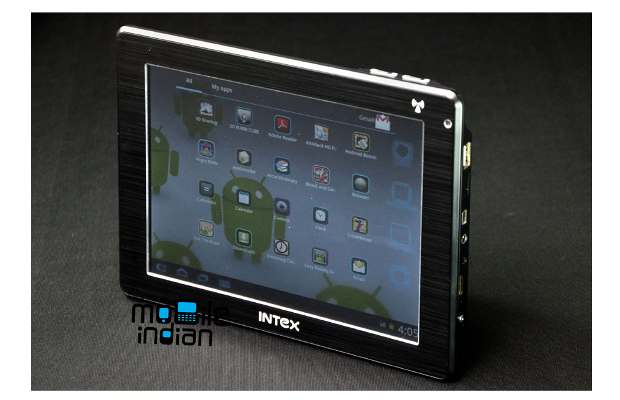 There is a 0.3 megapixel camera in the front which is quite a norm for low cost devices. It performs well for video chats for which it is meant. Since it is just a VGA camera, there is no question of photography though.
###PAGE###
Verdict:
All in all, the tablet is good considering its features. However, a lot of factors go against it. For example, it is based on an outdated Android 2.3, has no Bluetooth, no SIM slot, no rear camera, and not even a great looking device. It comes with lot of preloaded premium games and has a good touchscreen and a decent processor but its price (at Rs 11,900) is on the higher side considering that lot of tablets with similar or better specification comes for a lesser amount.
Another plus point of the tablet is that it comes with a 3G data card, a LAN adaptor, a leather cover and a pair of Reebok sunglasses (according to an online retailer), which effectively reduces the price of the tablet to around Rs 9,000.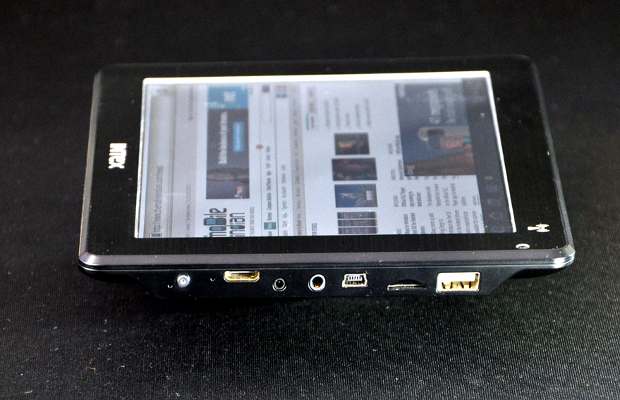 If you are still confused follow this link to see a head-on comparison among some few affordable tablets available in India.